Denver music fans are in for a treat. Hometown hero Nathaniel Rateliff  & The Night Sweats are releasing a live recording of their first headlining performance at Red Rocks. The night in question is August 21, 2016 — a sold-out, 18-song set that marked the one-year anniversary of Rateliff's debut album.
Titled simply Live at Red Rocks, the album will be available on vinyl, CD and digitally, and for pre-order tomorrow (Friday). The pre-order comes with an instant download of "Failing Dirge"/"I've Been Failing," which also features Preservation Hall Jazz Band from the performance last year. It also includes Nathaniel Rateliff & The Night Sweats' live cover of Sam Cooke's "Having a Party" The album is set to be released November 10.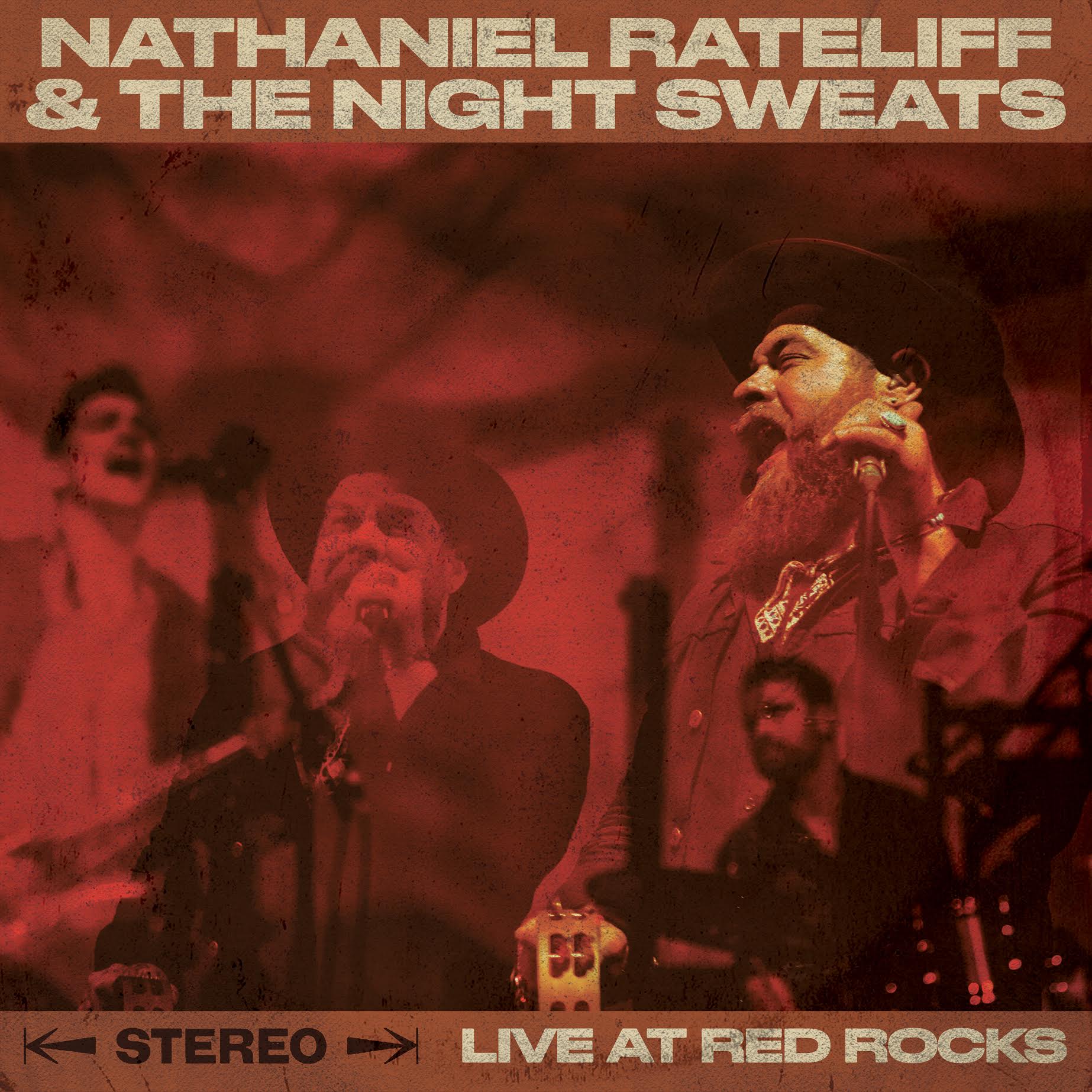 Although the album was recorded at the band's 2016 Red Rocks show, the group also headlined two Red Rocks shows this year on August 28 and 29.  Out of the last 365 days, the band has performed 280 of them and are continuing to tour the rest of 2017. On the August 29 show, Rateliff told the crowd, "I remember talking about how we were gonna play here [Red Rocks] together someday. We've done it so many times now, but it has never lost its grace and its beauty, and it's a blessing to be here with all of you." This album seems to express their appreciation for the venue and dedicated Colorado fans pretty well. Check out the full tracklist below.
Nathaniel Rateliff & The Night Sweats' Live at Red Rocks Track List:
1.  "Failing Dirge" with Preservation Hall Jazz Band
2. "I've Been Failing" with Preservation Hall Jazz Band
3. "Look It Here" with Preservation Hall Jazz Band
4. "Intro"
5. "Howling at Nothing"
6. "Wasting Time"
7. "Mellow Out"
8. "Early Spring Till"
9. "You Should've Seen the Other Guy"
10. "I Need Never Get Old"
11. "Shake"
12. "Out on the Weekend"
13. "Thank You"
14. "I Did It"
15. "Trying So Hard Not to Know"
16. "S.O.B." with Preservation Hall Jazz Band
17. "S.O.B." Reprise with Preservation Hall Jazz Band
18. "Having a Party" (Sam Cooke cover) with Preservation Hall Jazz Band