Here is your guide to everything Denver music this month. As the weather continues to cool down, what better way to spend your time then to check out and support Denver's growing music scene? There's a little bit of something for everyone — pop, rock, synth, hip-hop, folk — whatever genre you're looking for, Denver music is sure not to disappoint.
LISTEN — Best of Denver Music, We Made Master Playlists of Denver Music By Genre
Four Up-and-Coming Local Artists
Brucella
Brucella is a new local Pop singer in Denver who just released her debut EP Forward. The singer's musical style combines very pop and upbeat production with her lower vocal range. The influence of both her parents growing up in Zimbabwe shines through in her music for a refreshing take on pop music. Find her music on Spotify here.
Kevin Cartoon
Kevin Cartoon is a Denver local up-and-coming hip-hop artist. His sound is bass heavy and bumps hard. Like his name suggests, he plays around with words and uses them to create clever and funny flows. "Color Scheme" off of his most recent release is a perfect song to roll down the windows and cruise to until the weather gets too cold. Find his music here.
Signs and Signals
Signs and Signals are an alternative rock band formed in Denver. The band just finished up touring, and they recently released their new single, "City Lights" at the Larimer Lounge. The band's music style combines strong melodies, layering, and deep lyrics that will hit you in the heart and the head. Find their music here.
Sidmfkid
Sidmfkid is a 21-year-old rapper based in Denver who mixes raps, rhymes and melodies for a unique hip-hop experience. He's known for stage presence and intense shows that go along with his equally as energetic music. If you listen to "Ex Bitch" with your friends by the end of the song you'll all be sending hyped up Snapchats to your exes. Find his music here.
Five New Local Music Videos
Ray Lyle – "Introvert"
Ray Lyle followed up his last project, "Vertigo" with his most recent release "Introvert." The Denver rapper has a hard-hitting flow combined with unconventional beats like solemn piano chords mixed with fast and harsh flows in his most recent music video. The video captures the beautiful and dynamic scenery in the heart of the city of Denver. We see shots of the city and rapper swiftly switch from black and white, to color, from sunny days to rainy days and sharp close-ups and distant camera distortions. Find the music video here.
Editor's note: We have updated this listing to correctly identify Lyle's last project as Vertigo not Extrovert. 
Treehouse Sanctum- "SHEBIY"
Treehouse Sanctum is a folk-rock band based in Denver. The band recently released a music video for their song, "SHEBIY," which is the Hebrew word for captivity. The video is simple but captures the intensity of the song. We see the camera switch from the pianist to the trumpet player exposing the many details that separate their different points of views and angles. Find the music video here.
A-Mac & The Height – "Sun Comes Up"
A-Mac & The Height are a new-age reggae band from Denver. Their music video gives viewers an inside look into their show at The Bluebird. We see the band getting ready, drinking and laughing, the joy the audience was experiencing, and band's infectious stage presence as they vibed and jammed the night away. Find the video here.
Brett Randell – "Rise"
Brett Randell combines dance and music to bring his song, "Rise" to life in his latest music video. The video is visually stunning, shot with the beautiful Colorado Rocky Mountains in the background as an aerial dancer twirls and glides through the air. The song is about rising up to any occasion and rising to your fullest potential which is seen through aerial dancer defying gravity gracefully throughout the video. Find the music video here.
Retrofette – "Skeletons"
If you haven't had enough of the Halloween festivities, check out Retrofette's most recent music video. The synthy and EDM song's music video is reminiscent of a '80s pop video. We see the group in distorted lighting singing and playing electronic-synth beats on the piano as we get random shots of a skeleton man dancing to the catchy beats. It's a spooky-groovy time. Find the music video here.
Five New Local Songs
Slut Mob Villains – "GT Man"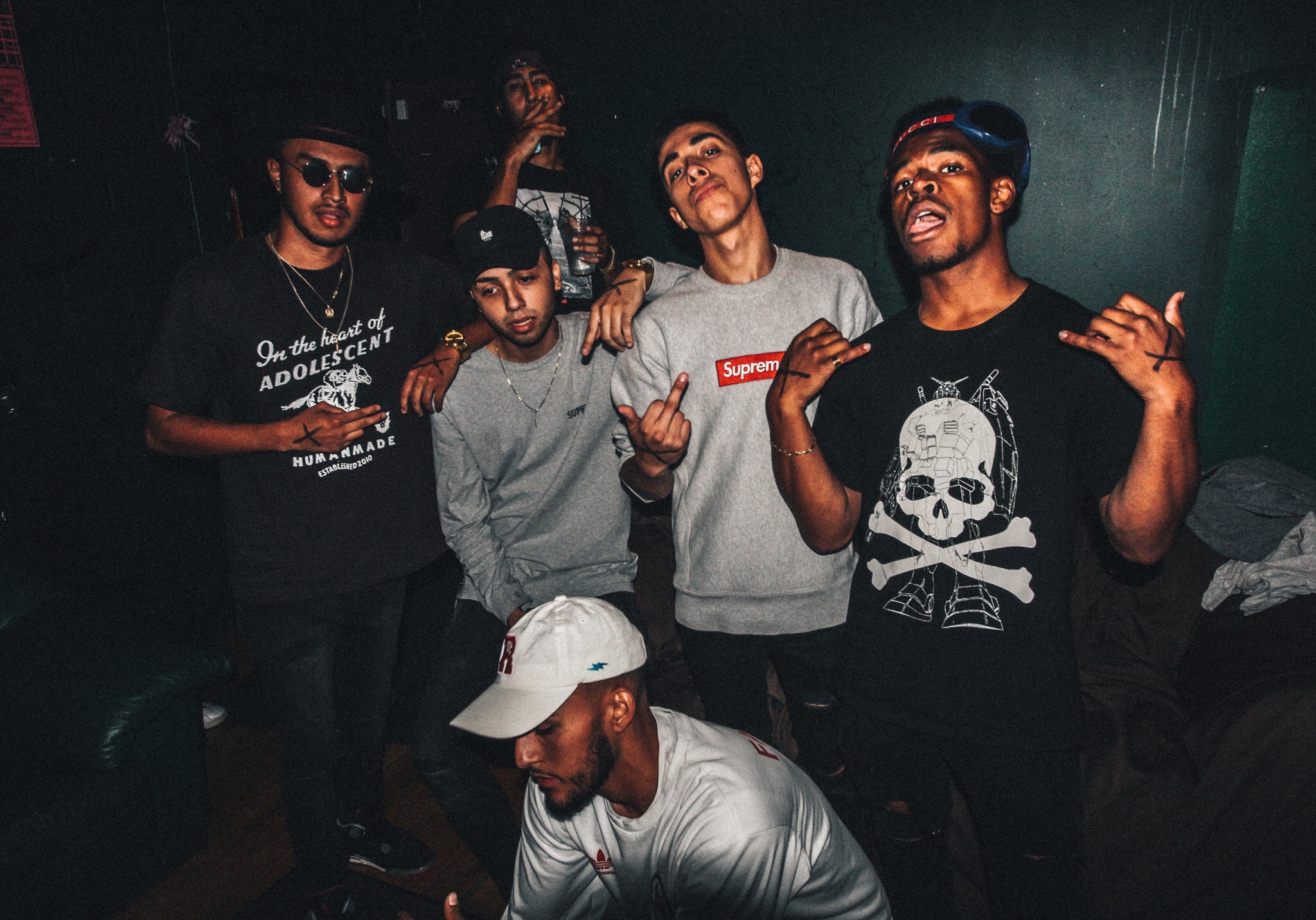 Slut Mob Villains are a hip-hop collective in Denver, and they just released a catchy and repetitive track titled "GT Man." The layers throughout the song give the song a unique sound. Trance beats are layered with car motors, quick 808 beats and the consistent and a slick flow. Listen to the song here.
futurebabes – "Spreadsheets in Bedsheets"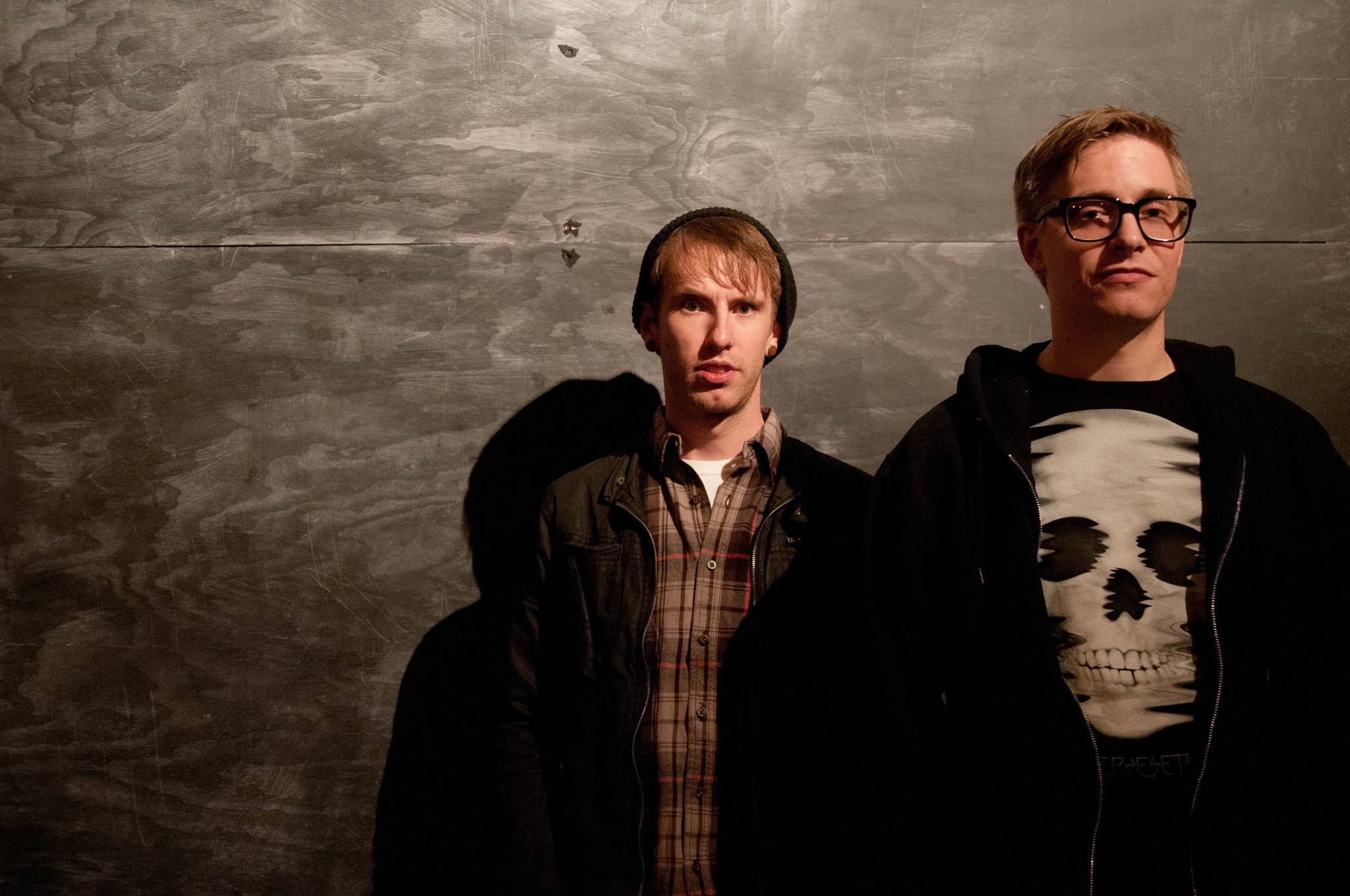 futurebabes is a synth-pop band from northern Colorado. Their latest release, "Spreadsheets in Bedsheets" is a song that captures the cruel and dark moments of love and love lost. The deep relatable lyrics combined synth beats, sporadic guitars riffs and quick drums creates fun listening experience despite the dark content. Listen to the song here.
MC Said – "Water"
MC is a Denver native and local rapper. His most recent song, "Water" explores dark themes and tough situations. Throughout the song, he talks about the different systems of injustice that people of color face through his crisp flow over somber production. Listen to the song here.
Sur Ellz – "Runnin'"
Sur Ellz is one of Denver's favorite local musicians and after almost a year without new content, he has just released his latest song. The dynamic artist is always experimenting with his sound and this song is unlike his previous releases. "Runnin'" mixes experimental electronic beats with the singer's soulful R&B and sporadic rap-voice for a song about not running away from hardships. Listen to the song here.
Denver Meatpacking Company – "Chasing Monsters With the Torch I Still Cary"
Denver Meatpacking Company is an alternative rock band based in Denver. In this new track, the band steers towards a grunge sound — the lyrics are simple but the guitars are angsty and the drums are heavy. If you need a little headbanging in your life then you should definitely give this a listen. Listen to the song here.