Charlottesville, Virginia has been on the minds of Americans after the news broke about the horrifying acts of violence on Saturday, August 12. During skirmishes over the removal of a Robert E. Lee Statue, three people were killed and 19 others were injured during clashes with white supremacy groups. Many Colorado politicians expressed their anger and outrage at the events, as well as, with President Trump's initial statement that condemned violence on "many sides." Below are the public statements of local politicians that we were able to find through their websites as well as popular social media channels. As of now, we have counted 22 politicians. The list includes both democrats and republicans.
Governor John Hickenlooper (D) tweeted in response to Charlottesville.  He has also denounced a hate crime in Colorado Springs against a Jewish temple. Read his full statement on that event here.  

Mayor Michael B. Hancock (D) wrote a detailed reply on Facebook in support of the counter protestors in Virginia while also calling on the president to condemn white supremacists outright. Go here to read his full statement. 
Senator Cory Gardener (R) was one of several Colorado politicians to strongly condemn Trump's comments.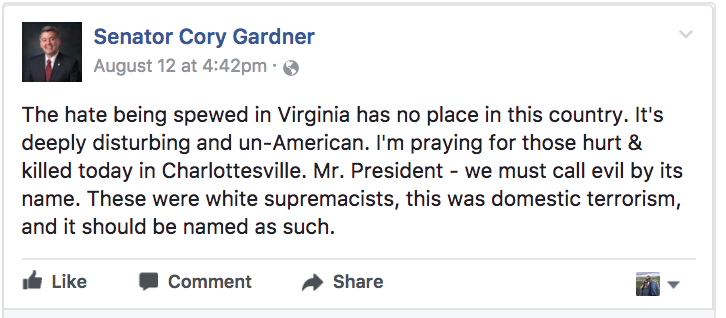 Senator Michael Bennet (D) wrote this tweet directed at President Trump. As of yet, Trump has not replied.

Denver City Council made a powerful statement with eight of it members wearing "Black Lives Matter" shirts before this week's meeting. The council members without the shirts appear to be Kevin Flynn and and Wayne New. View the photo here.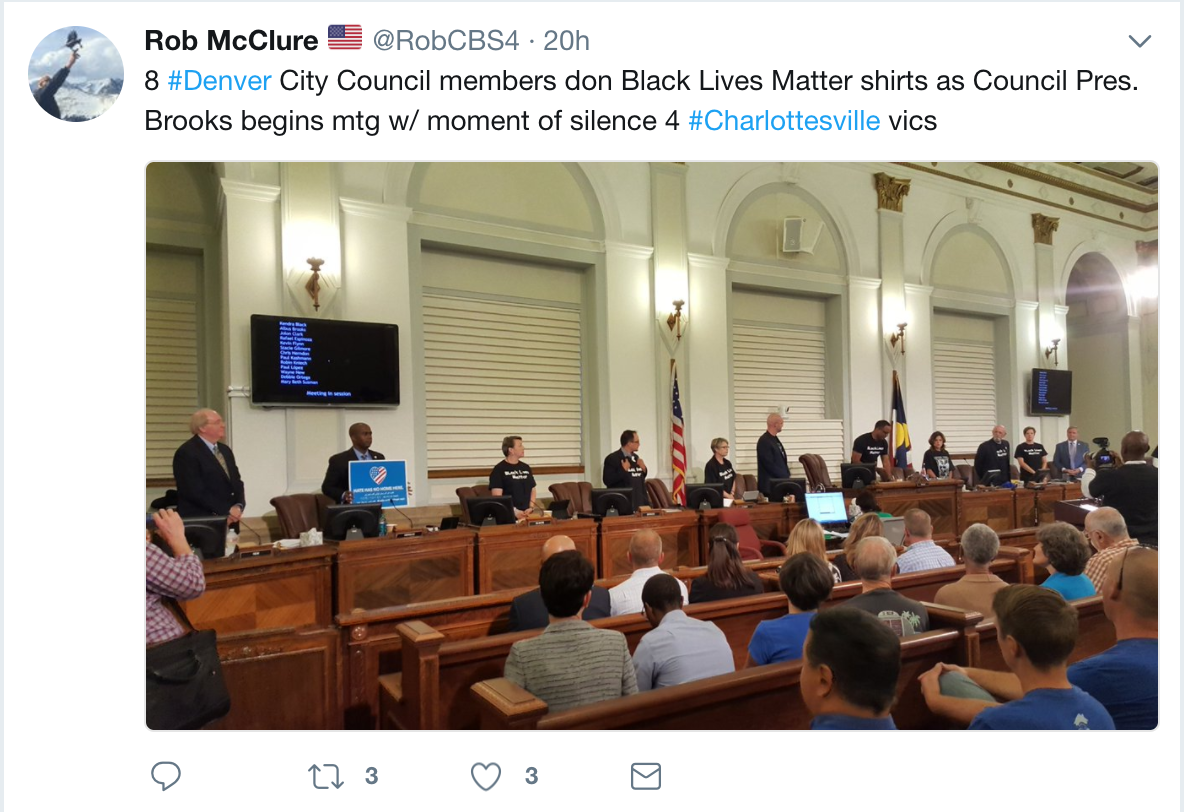 Representative Leslie Herold (D) has been very active on social media wither her response to the hate crimes. This was her first post, go here to read others.

Lieutenant Governor Donna Lynne wrote this short reply mid afternoon on Saturday. 
Congresswoman Diana DeGette (D) wrote this response about Charlottesville yesterday.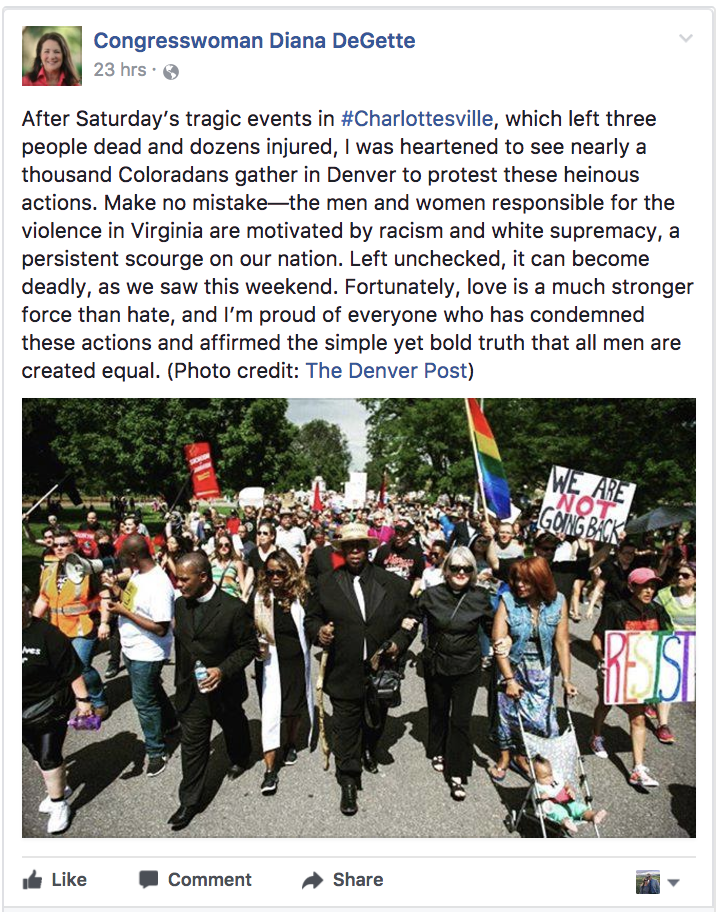 Representative Tipton (R) tweeted about free speech while condemning violence early Saturday afternoon.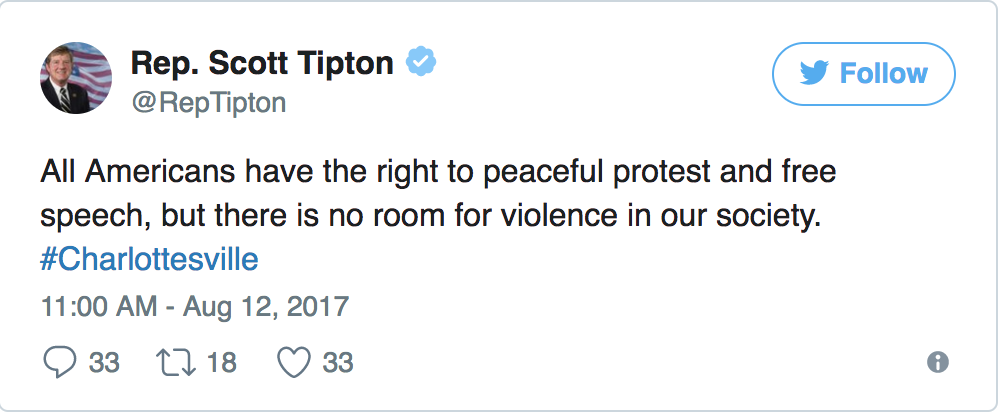 Representative Jared Polis (D) wrote not one but two tweets Saturday afternoon. He is also running for Governor next year.
Congressman Ken Buck (R) called out white supremacists directly in his tweet on Sunday afternoon.
Representative Ed Perlmutter (D) expressed his views in his reply on Saturday evening.

House Speaker Crisanta Duran (D) posted a live video of the protests on Sunday as well as the below tweet on Saturday. 
House Assistant Minority Leader Cole Wist (R) supported his Democratic colleague by retweeting Duran's above tweet.
Sen. Owen Hill (R) said it all in his video tweet of a Nazi flag being ripped. The clip comes from the movie The Sound of Music