People have been getting high and practicing yoga for a long time. But only with the rise of legal marijuana and Initiative 300, a social consumption ordinance passed in Denver in November of 2016, has yoga and cannabis become a new official trend.
For those that have been practicing "ganja yoga" unofficially for years, it's a welcome change and a new kind of yoga to be experienced. The concept is also drawing a crowd of people willing to try yoga for the first time, including a lot of men, in particular. Shelly Jenkins, Founder of Twisted Sister Yoga, said she sees a higher percent of men in her classes at DANK Dispensary than she typically sees at classes at yoga studios around town. She attributes this trend to ganja yoga's ability to appeal to men (and women, too) who have been interested in trying yoga, but have felt intimidated by traditional yoga studios due to a number of factors.
"It's so approachable. People who have never practiced yoga before enjoy the experience because incorporating cannabis breaks down barriers and initiates a common bond. Students connect through marijuana culture and then benefit from a mind/body experience that feels good" said Cecile Weigle, Event Director of Cultivated Synergy, a RiNo based shared workspace that serves as an incubator and resource for the cannabis industry.
The structure of most yoga classes that incorporate cannabis in Denver either start with marijuana consumption and then head to the mat or stop half way through the class to incorporate the herb.
If you plan to attend, make sure to acquaint yourself with the rules for the class ahead of time. Even though marijuana is legal in Colorado, the organizations providing these awesome classes have rules to follow including that people must sign up ahead of time, users need to be 21+ and the organizations have restrictions on providing marijuana. It's all "BYOG".
To join in on the festivities, here is a list of local businesses living the high life with ganja yoga experiences:
Twisted Sister's Ganja Yoga
Where: Ganja Yoga is hosted at 4821 E. 38th Avenue Unit B in Denver, just a block from Twisted Sister Yoga Studio. Regular Twisted Sister 420 friendly yoga classes are held at Twisted Sister Yoga studio at 3835 Elm St. Denver.
When: Weekly, go here for class times.
Cost: $15 for Ganja Yoga; 420 friendly classes are donation-based
The Lowdown: Twisted Sister hosts "Ganja Yoga" once a week where people consume before getting on their mat (a ½ block down the street from the Twisted Sister studio), along with a few other 420 friendly classes held at DANK Dispensary in the Park Hill neighborhood. They also offer Ganja Yoga Retreats held on ranches in beautiful spots all over Colorado. All classes are BYOG (Bring your own ganja, of course).
Marijuasana's 420 Yoga Classes
Where: Classes are held in several venues
When: See the website for times
Cost: $20
The Lowdown: In collaboration with Colorado Cannabis Tours, Stacey Mulvey and her team host classes in the Denver community, and now in Washington D.C. as well. Marijuasana classes incorporate both CBD tea and marijuana throughout the hour-long class.
Cultivated Synergy's Bend & Blaze: A Higher Yoga Experience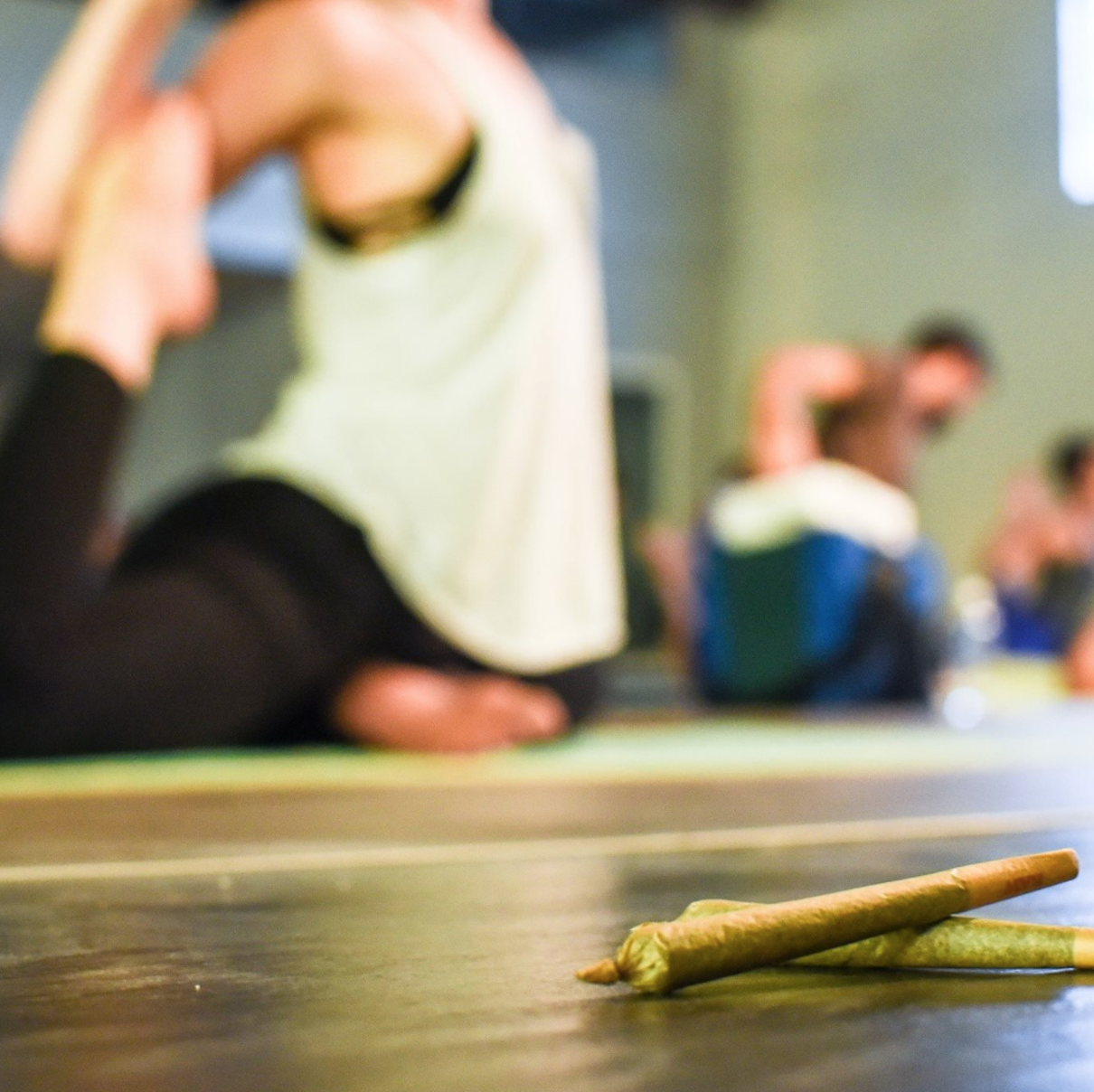 Where: Cultivated Synergy – 2901 Walnut St. Denver, 80205
When: Weekly, go here for the schedule.
Cost: See their website to sign up
The Lowdown: "Bend & Blaze: A Higher Yoga Experience" at Cultivated Synergy hosts yoga classes as a way to support their startup community and provide a healthy mind/body experience for local cannabis enthusiasts.
Ganjasana's Cannabis Yoga
Where: In Boulder and around Colorado
When: See the website for times as well as events
Cost: Varies
The Lowdown: Boulder-based Ganjasana, created by Rachael Carlevale, offers both online cannabis yoga classes, in-person classes in Boulder and Denver, special cannabis related events and out of town retreats.
–
About the Author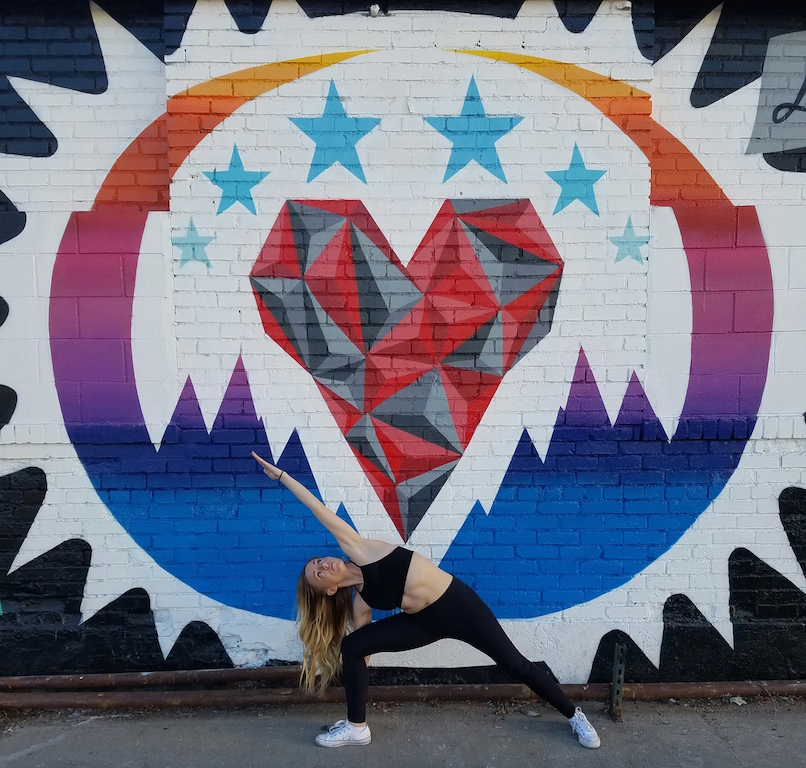 Lynn Koves is a native of Minnesota but has a fierce love for Colorado. She is a certified yoga instructor, an online advertising & digital marketing professional and founder of UnlimitedYoga.com, where she connects people in Denver and Boulder with free and donation-based yoga classes in the area. When she's not hustling, she enjoys snowboarding Summit County, racking up airlines miles to travel for free, recycling and learning to garden. To connect with her, follow @UnlimitedYoga or @LynnKoves on Instagram.