This is a series profiling Denver's City Councilmembers. Each month we grab coffee and take a car ride in their district. Along the way, we get an intimate look at their lives, their worldview and most importantly, their goals for their districts. Go here to read past profiles.  
---
It's a warm spring day when we met councilwoman Kendra Black, District Four, for coffee and some of Denver's best cinnamon rolls at Duffy's. It's unique in this part of town that stretches across Hampden, Colorado Boulevard, I-25 and I-225. Duffy's is one of the only local places in her district that is crowded with strip malls, small '70s office buildings and an uncommon problem in Denver — too much parking.
"I ran because I know all of the public and private investment that's happening all over our city and I didn't see any of it coming here, and the few new development we have gotten have not been good for our community, they're more strip malls. Which is not in alignment with any modern city planning," Black said.
For her, the layout of her district is stuck in the '70s and re-enforces the "car culture," a transportation and environmental headache. Interestingly though, her district has the second most light rail stops.
We're able to stop by the Southmoor Light Rail station during our drive. It boasts a public art installation with neon lights that make sounds as you walk by. However, the station is complicated to get to and covered by a large parking lot with 880 spaces that Black said are never full.
"We have a funny quote that all the council people say, that our transit system picks you up where you're not and takes you where you're not quite going," Black said.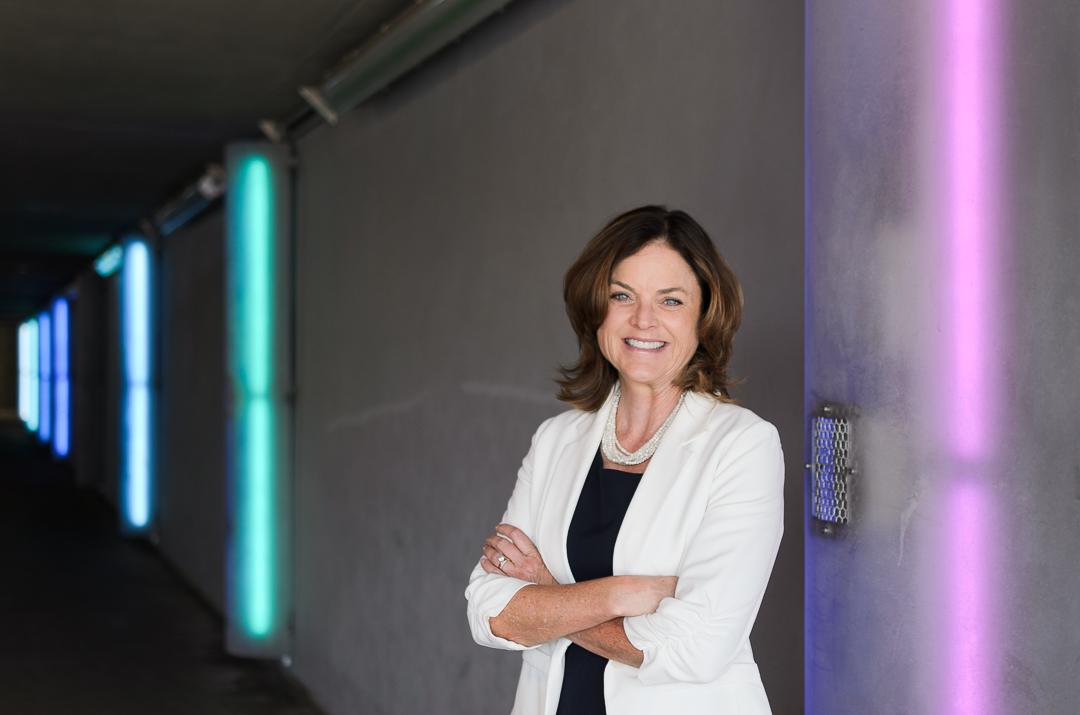 And that's just the issue. Her constituents have to drive to the light rail station, drive to their strip malls and drive out of her district for just about everything else. The few places that are walkable are lined with tiny sidewalks.
"It's a big battle in Denver right now over parking," Black said. "Neighbors think all developers should provide more parking than is needed because they don't want other people parking on the street. Planners and forward-looking people say, well if you build parking then more people will drive their cars. So we're just fighting it out on a lot of issues related to parking."
She points out a Target built a few years ago. It's large with a big parking lot and across from one of the many strip malls in her district, again she said this reinstates the car culture.
"It'll be there for decades," Black said.
"The development we're getting is like back to the '70s. They wouldn't have done that in any other part of town. They would have had sidewalks to get there," Black said.
No restaurants or local business will fill up that space, instead the large Target and concrete will blend with the rest of district four's lots. Black envisions her district building something similar to CitySet in Glendale, but restaurants like to go where the people are, and her district has no where near the density of the Highlands or Cherry Creek areas.
"I wanted to advocate for getting neighborhood plans," Black said. "I'm just horrified (shopping centers and strip malls is) what we've gotten in the 21st century."
Mobility is a part of her nature, and she's always on the run, both literally and figuratively, and it's clear she wants her district to catch up to her speed. She has a drive and work ethic she's proud of, working from a young age at her parent's paint manufacturing business.
"Really strong work ethic runs in my family. I literally would go there and dust and file and clean the bathrooms when I was a little kid — I always worked. We worked on Saturdays, so I have a really strong work ethic, and I like to work," Black said. "I like being busy, I like getting work done."
Councilwoman Black is a runner, completing 15 marathons and training for her 16th.
"I hope I can do this one. It's really hard. The last one I did I was 49, and now I'm 53, and I just want to know if I can do one when I'm over 50," Black said.
Carless mobility is sparse in her highway-centered district, but there is one place, it seems, that not only gives the councilwoman a reprieve from the car culture, but also her constituents.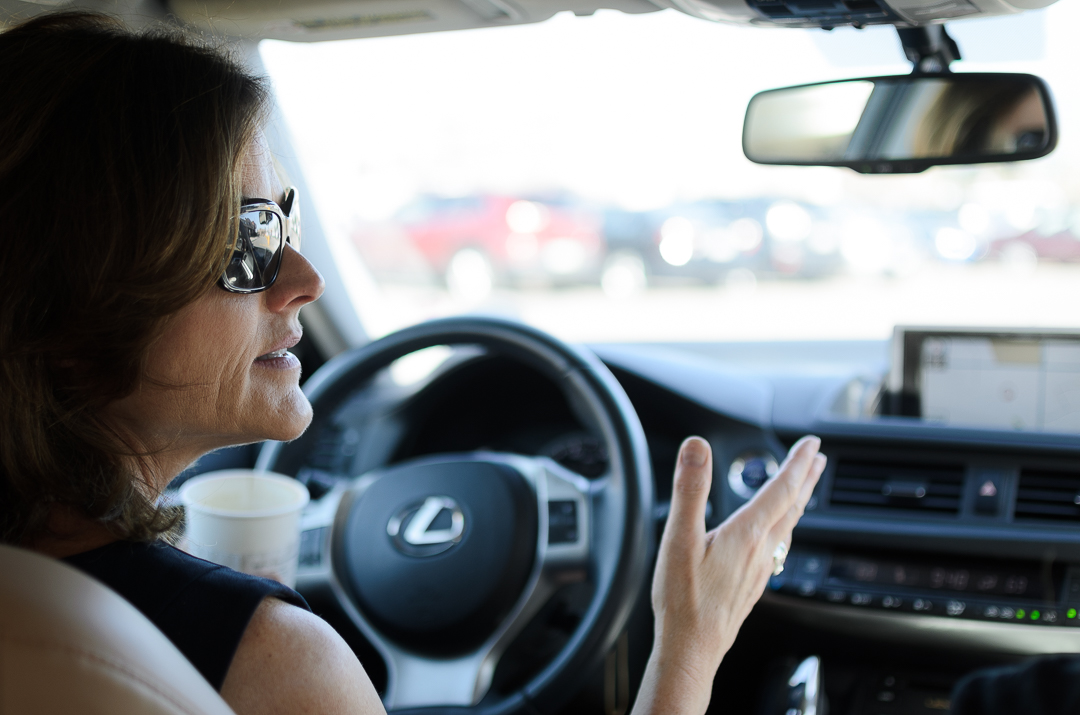 The Highline Canal is 71 miles of a runner's heaven of trails, and Black runs on it frequently, even starting her own running club that has been meeting every Sunday since January.
"I wanted to get people using the amenities we have," Black said.
For her, preserving the parks and trails we do have is of upmost importance. She uses them all the time, and so do her constituents.
"The reason I think parks and trails are so important is because with Denver getting more and more crowded, these open spaces are so important for all of us, for our souls," Black said. "We don't have many opportunities for trails, so that's why we need to preserve and take care of the trails we have because there's not many opportunities to build new ones."
The major street in district four, Hampden, has up to nine lanes Black has to cross to continue on her beloved Highline Canal.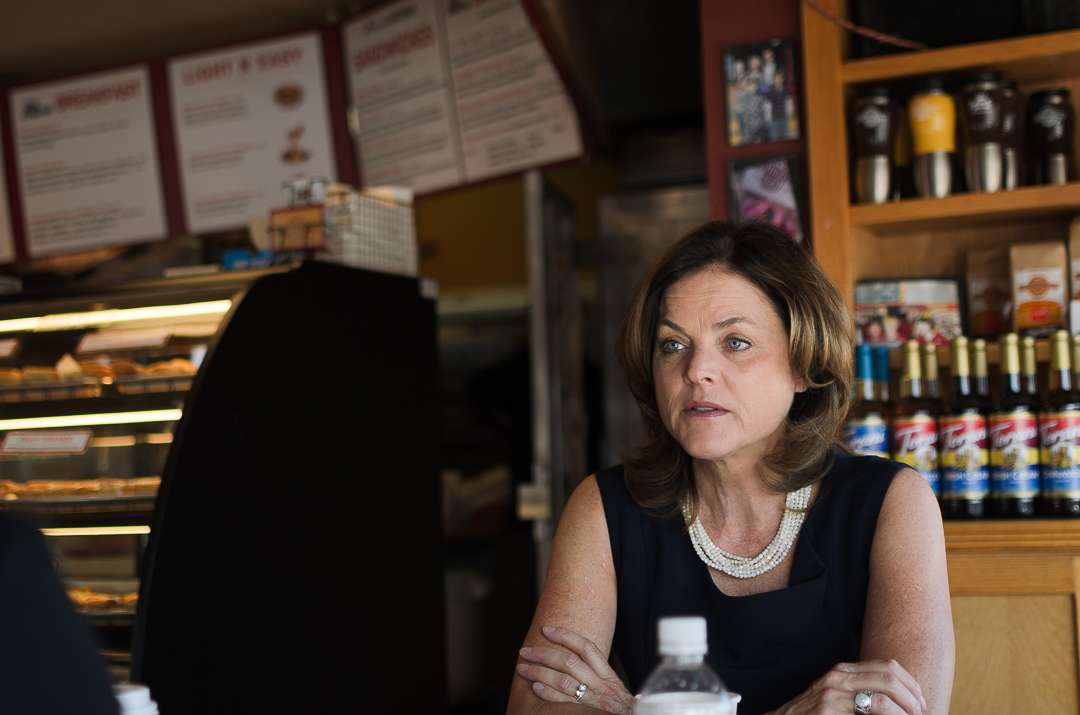 "It's so dangerous. So when I talk about being safer, it's that kind of thing," Black said as she pointed out a woman walking across the street to go to the Target she feels so much animosity toward.
The city will be working with the Colorado Department of Transportation to conduct a study before repaving to see what safety improvements can be made to Hampden, including pedestrian rest stops on crosswalks.
"The hope is that people will drive less and use alternative forms of transportation," Black said.
But a major wrench in not only her plans for her district, but also the city's transportation plans, is the approaching popularity of driverless, autonomous cars. This spells out uncertainty for what a future transportation culture will look like.
"That's why it'll be so interesting with our transportation revolution and what happens there because on-demand driverless vehicles might be so convenient that you might not take the light rail," Black said. "That's going to be a total game changer."
She equated the driverless revolution to that which people saw switching from horse and buggy to the car.
The future of mobility is uncertain, but councilwoman Black is hoping that future will include her district. She is currently serving her second year in her first council term.
All photography by Austin Cope. Go here to check out our other profiles on city council people in our Coffee and Car Rides series.