2017 is finally in full swing with last year's trends dying out fast. We're seeing an end to holey sweaters and off the shoulder tops as they quickly trickle out of the Denver boutiques. Bombers seem to be going strong and flowy silk will be a hot material for 2017. We had Denver fashion experts talk to us about what they thought would be popular in 2017 and put those words into action. Teaming up with one of Denver's top boutiques, Goldyn, owner and stylist Vanessa Barcus showed us how to incorporate these trends into our wardrobe and put them into action.   
The Bomber Jacket
The bomber jacket is becoming a staple in the wardrobe of fashion lovers and hikers alike. A classic look bound to make any outfit look cooler, bombers are popping up in just about every clothing store. Coming in a variety of colors, they can be styled for a night out on the town or thrown on hastily early in the morning. We love this all black look for its monochromatic style and relaxed sensibilities. The puffer bomber by Veda can easily bring you over from winter to spring. This seamless Helmut Lang bra works great for night out while the MM5, wide leg trousers work both in and out of the office.  
Flowy Silk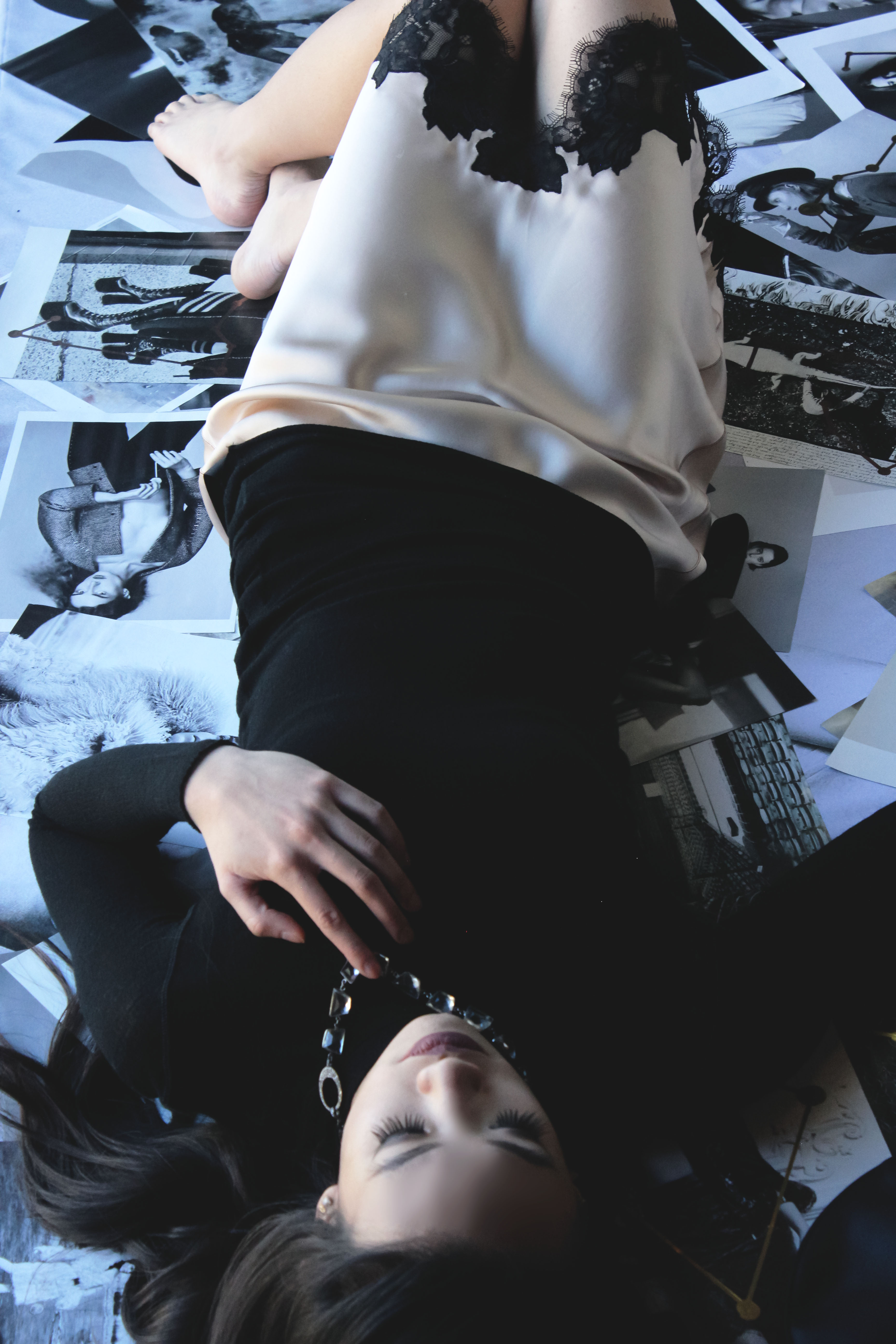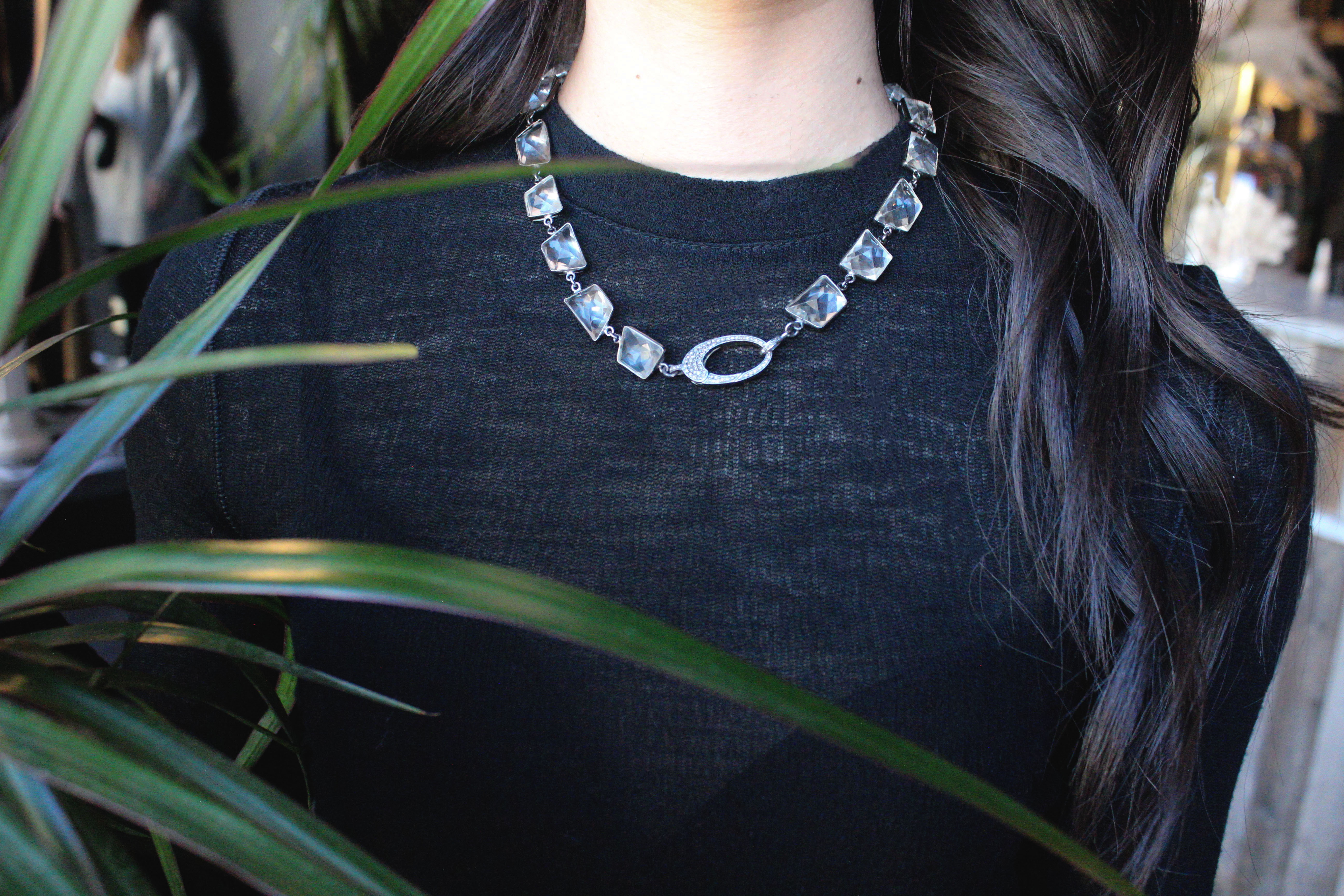 Flowy silk first debuted in 2016, drawing inspiration from the late '90s. Many of us might remember silk slip dresses which resembled nightgowns much more than day wear. However, new tailoring has created a modern look to flowy silks keeping things closer to the body. We love the idea of maximizing your pieces, which is exactly what's done here. This Helmut Lang silk dress is paired under a black wool sweater for a casual, daytime look. This quartz necklace from The Woods adds some much-needed shine to the ensemble. Again, versatility is theme here. Throw this on with a pair of flats or sky high heels to dramatically change the silhouette.   
Not "so skinny" Jeans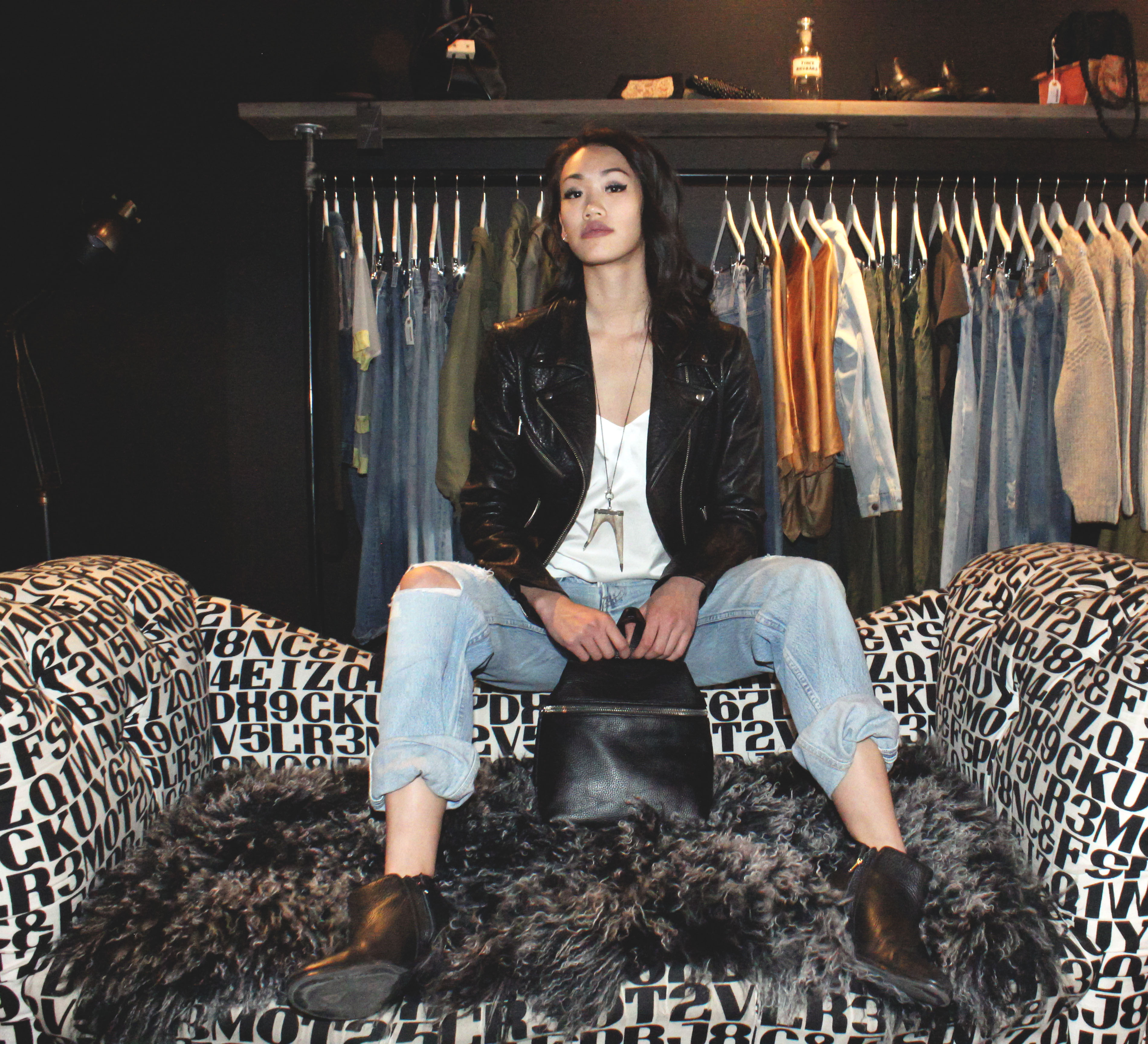 Skinny jeans aren't necessarily on the way out, but other types of pants certainly are taking center stage in 2017. Nicole Schnitzlein of Lady Jones boutique said "keep your eye on the pants… I think we are ready to step (a safe distance) away from our beloved skinny jeans." More options are coming into play with personal styles becoming especially prominent. That's why we love this look from Goldyn featuring some distressed Levi jean in a classic straight look. Styled with a classic white tee and leather jacket from VEDA, this look is down to earth and classic. Throw on this statement pendant from The Woods and you have a look perfect for the Colorado girl.
Shades of White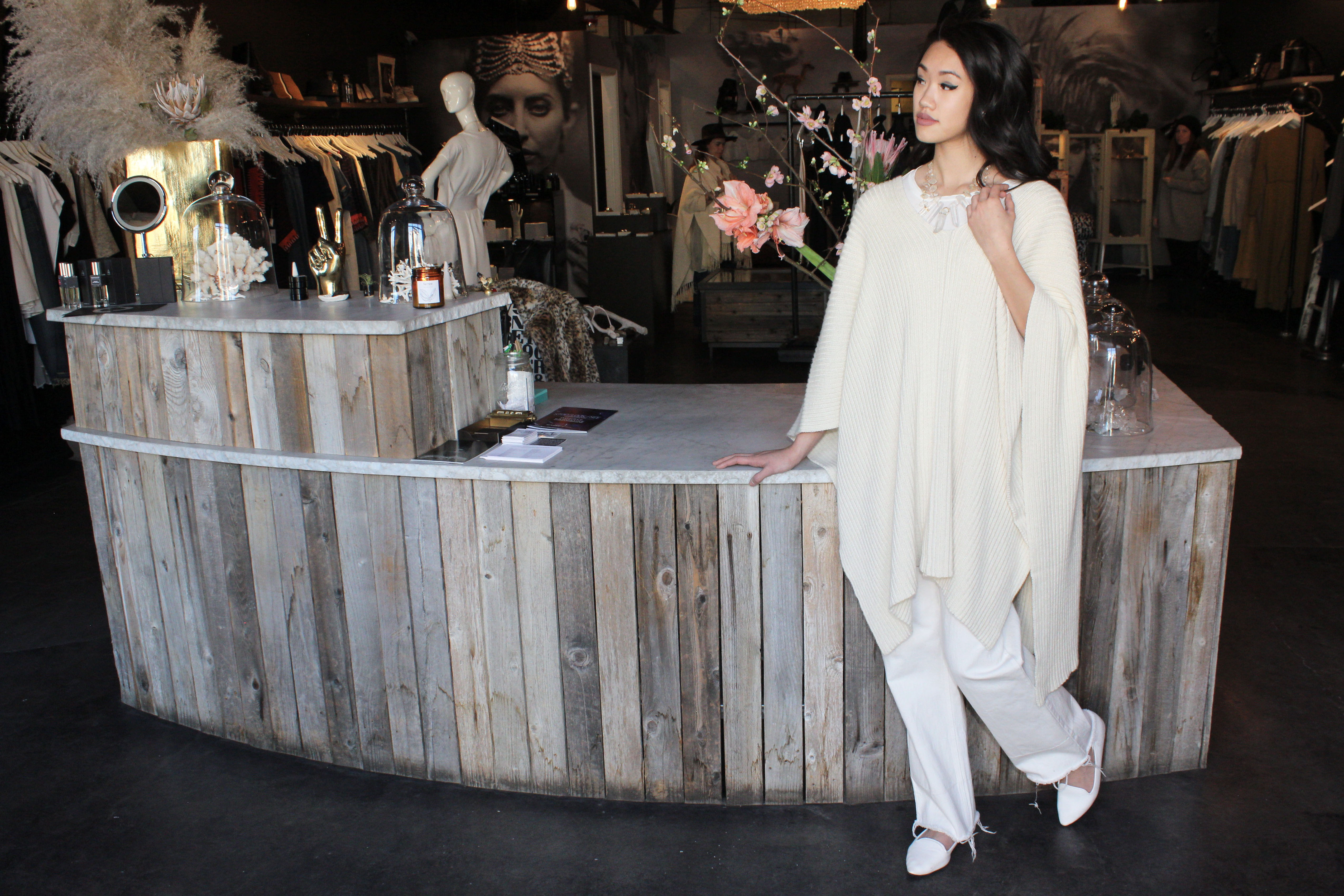 Different shades of white will be hot this year, having been all over the runway this previous season. Major shops are starting to pick up on this trend all over town. Fashion curator for the Denver Art Museum, Florence Muller, said that the "trend is about using very simple white fabric to create very pure monastic dresses. This resonates with the fact that many people in Denver are very down to earth." The neutral color palette is also making waves for 2017, with more cream and khaki colors showing up. We love this look from Goldyn for its relaxed style, combining the white and silk trend into one, cohesive look. The long sweater from Lauren Manooglian can work for any season while these wide pants from Rachel Comey can act as your 2017 staple.
'90s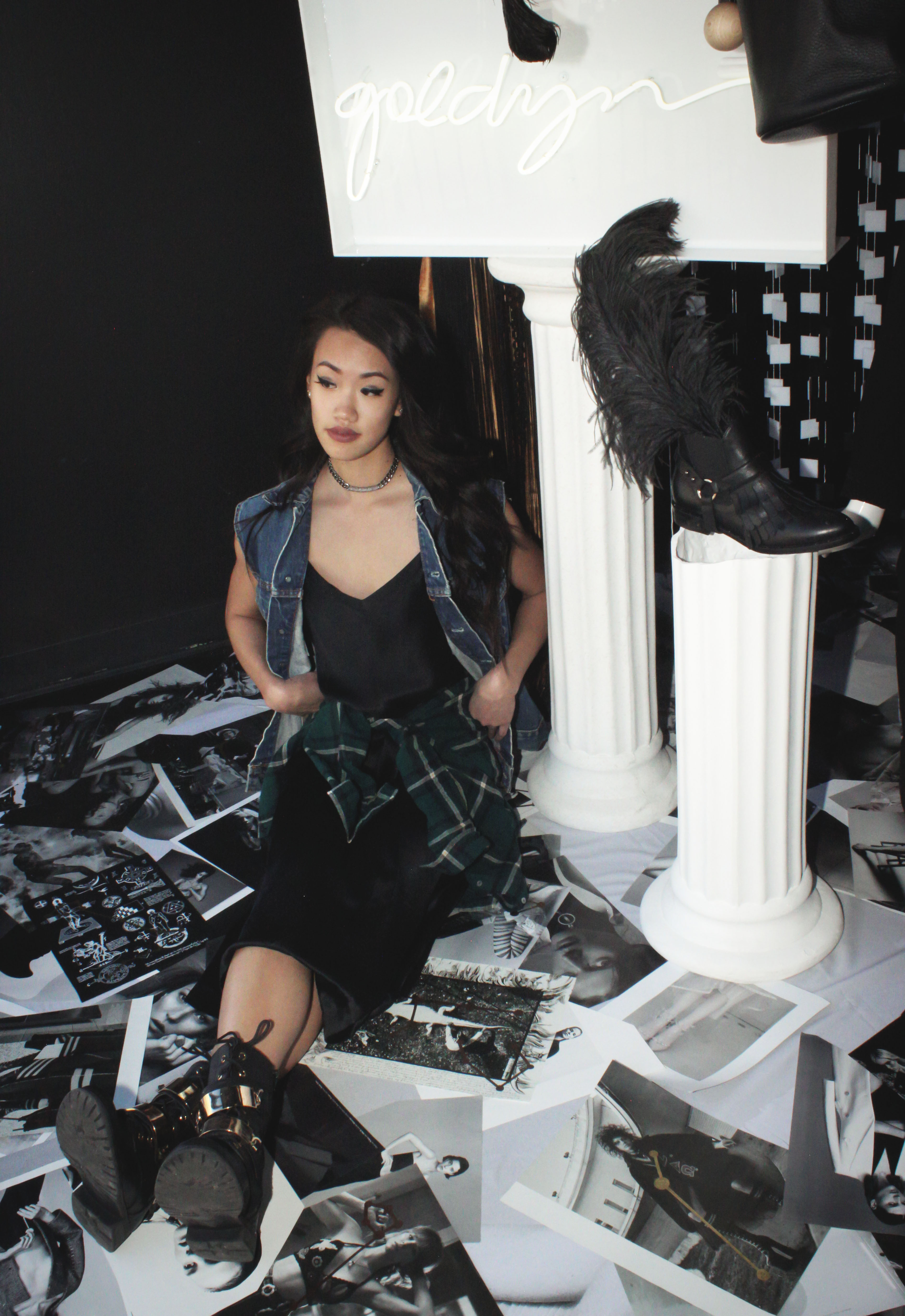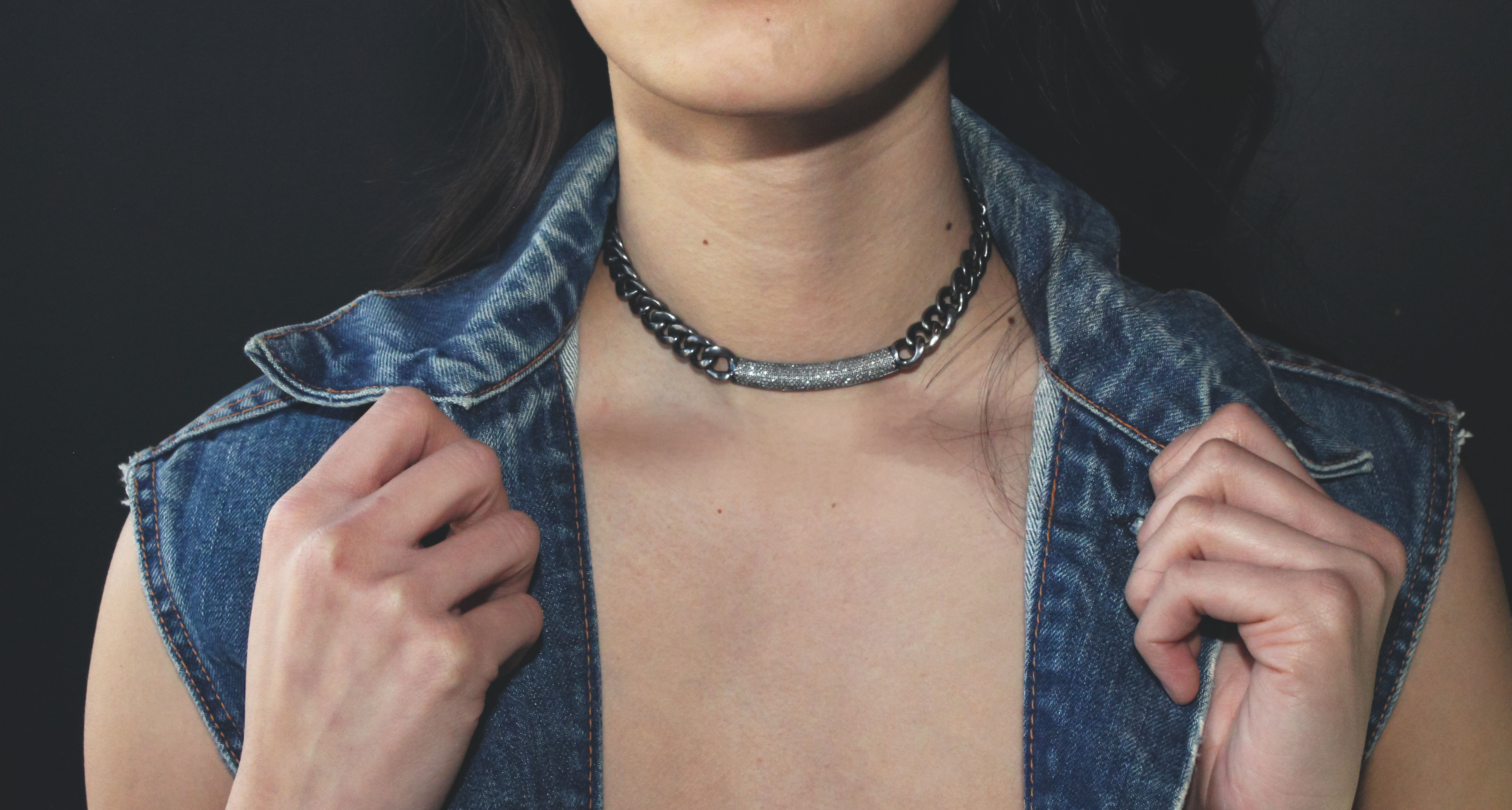 The '90s trend made a strong comeback in 2016, but fashion experts predict that it will continue to flourish in 2017. Fashion blogger Abena Antwiwaa said "I expect to see more of the '80s / '90s more. I definitely see a lot of it in stores." While many people seem to taking this trend too seriously, with oversized jackets and baggy jeans, Goldyn gave us a much more refined look. This vintage denim vest acts as the focal point taking away from the waist flannel, which adds a great pop of color. A black slip dress from Horses Atelier is a great anchor piece and will definitely come in handy for years to come. 
Special thanks to:
Owner of Goldyn and Stylist: Vanessa Barcus
Model: Amanda Ta
Coordinator: Courtney Parker
Photographer: Canada Albin