On Saturday, LoDo welcomed a new restaurant to the bustling Union Station area. Helmed by concept creator Garron Gore and executive chef Jeffrey Wall, Hearth & Dram brings with it a selection of more than 350 whiskeys, innovative, wood-fire-grilled comfort food and a unique charm reminiscent of Colorado's gold rush era. The name is as descriptive as it is enticing – a hearth is the warm area in front of a fireplace, and a dram is a unit of measurement for whiskey that was coined hundreds of years ago, but is still used today in Ireland. Everything about the new space exudes welcoming warmth. According to Gore, that was kind of the idea.
"In the good ol' days, when you would have people over to your house, everybody would gather around the hearth for warmth, shelter and for food," explained Gore. "With this new concept, we wanted to elevate our own community and give back to our neighbors as well."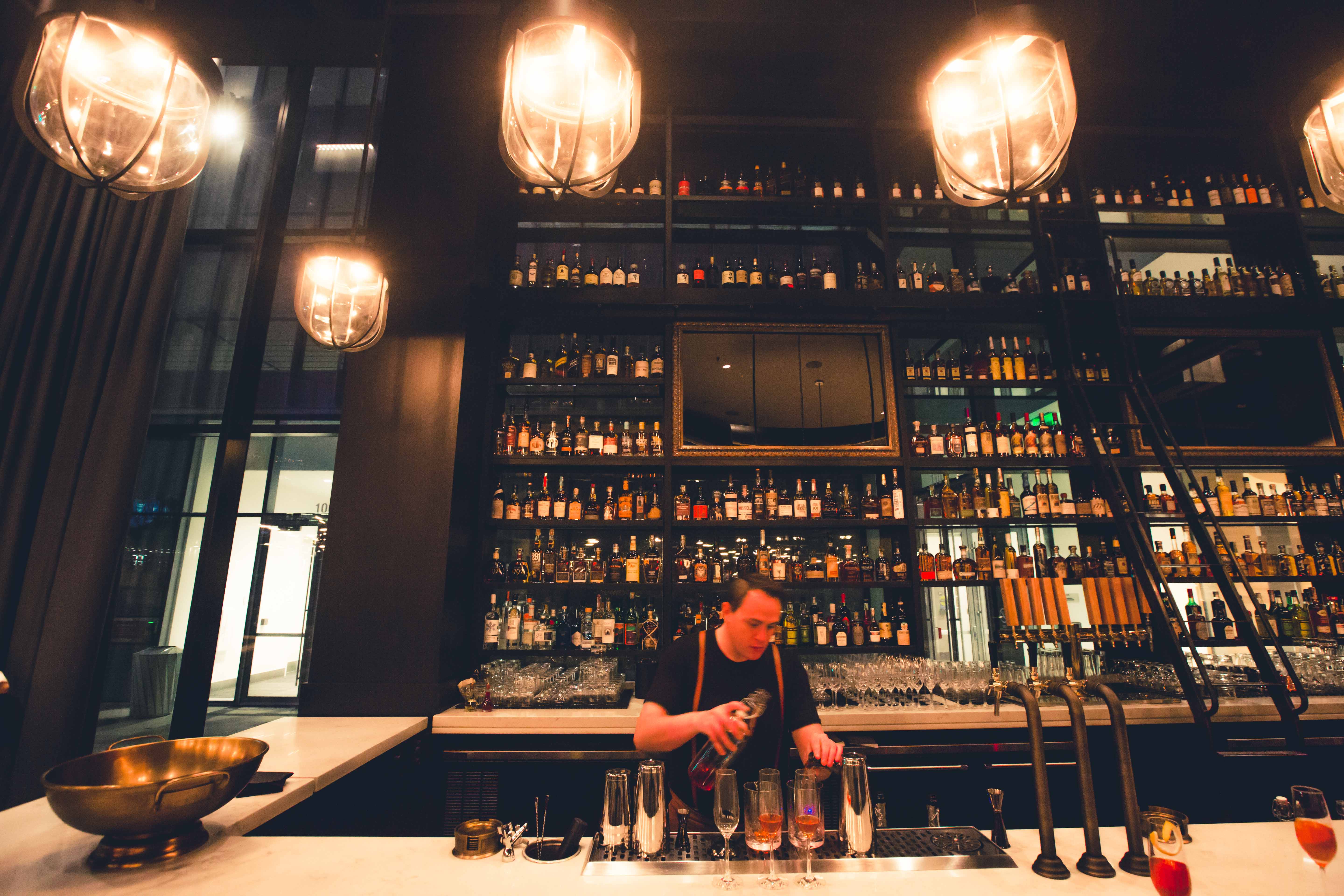 To play off of the name, the staff created a literal hearth surrounding the open kitchen, with shelves displaying the story of Denver through antique knick-knacks, mining artifacts and photos from days gone by. The kitchen includes a large wood-fired grill, meant to infuse some smoky flavors into the meat, and a French rotisserie for slow cooking.
Chef Jeffrey Wall, who moved recently from his position at Atlanta's acclaimed restaurant Kimball House, says there are three components that make the dining experience at Hearth & Dram Unique: great ingredients, stewardship of the staff and time.
"Time: you can't change it, and you can't fake it, no matter how much you want to," said Wall. "What can you make in an hour? Guess what, nothing. You can't make real food in an hour. You can make home-cooked food in an hour, but not cuisine. We put in the time. We age our succulent pig, we cure it slowly, we cook it for approximately 20 hours. If you just throw the pig on the fire, it's still going to taste really good, but it's the time that makes the difference. You can taste the difference."
Bring in a group of six to 10 people to test out the succulent pig in one of Hearth & Dram's signature "Whole Beast Feasts." Reserve in advance, and you and your party will be treated to a three-course, family-style meal designed around your choice of pork, dry-cured and glazed duck, salt-crusted sturgeon or standing rib roast. Day-to-day menu items currently include melt-in-your-mouth barbecue pork ribs with pork skin broth, kimchi, crispy egg, bean sprouts and daikon, bison tartare with toast, preserved egg yolk and sunflower oil, and grilled trout with apple and Brussels sprouts.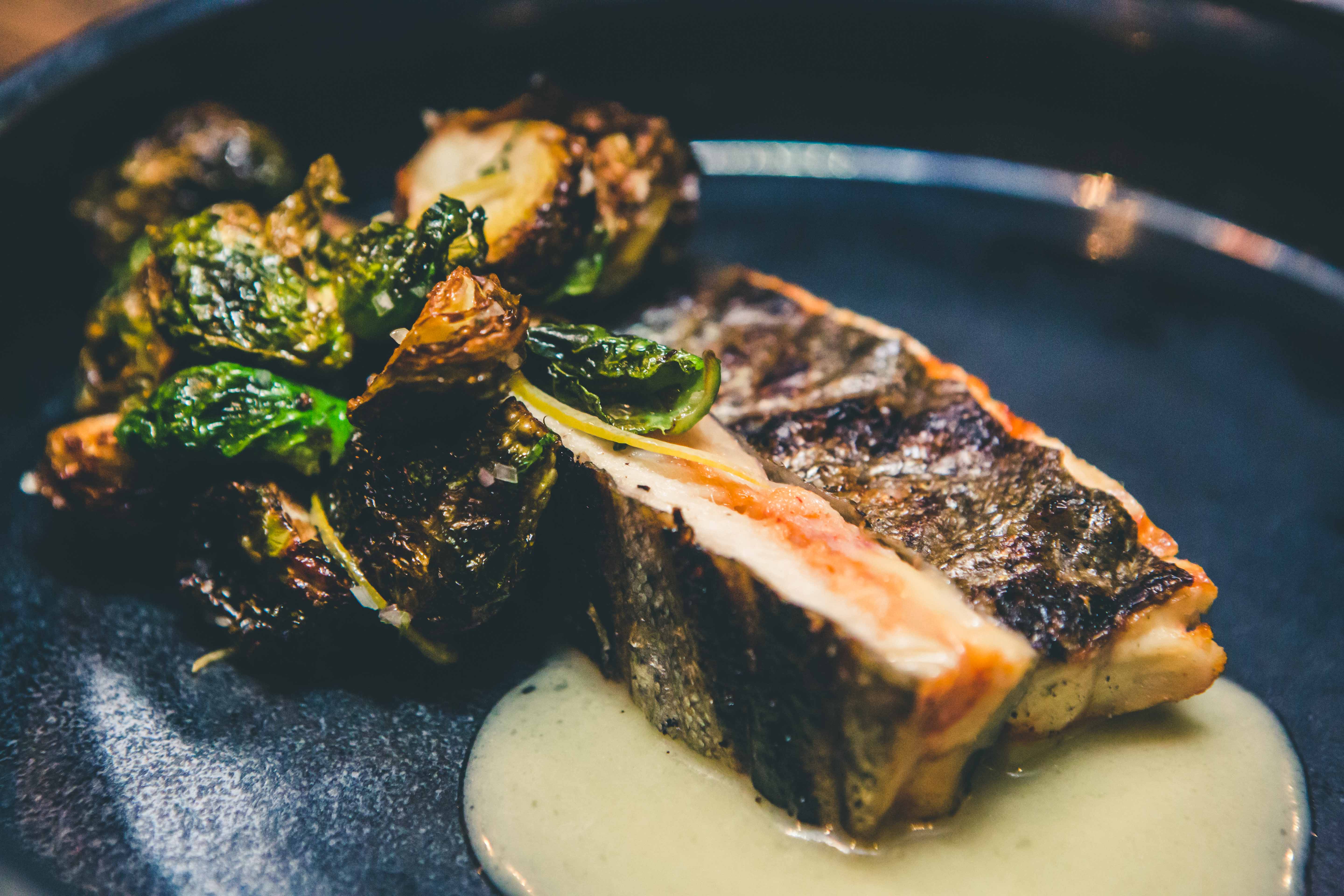 Chase your meal with a dram (or several) from the impressive whiskey wall. You can sip your choice straight up or in a classic Old Fashioned, or perhaps venture out to try one of the signature cocktails. A stand out is the "Going Down Proper." Inspired by the musicians on the Titanic who opted to go out in style wearing suits, the impressive drink is made with bourbon, orgeat and lemon juice topped with crushed ice, and finished with an upside-down bottle of Underberg.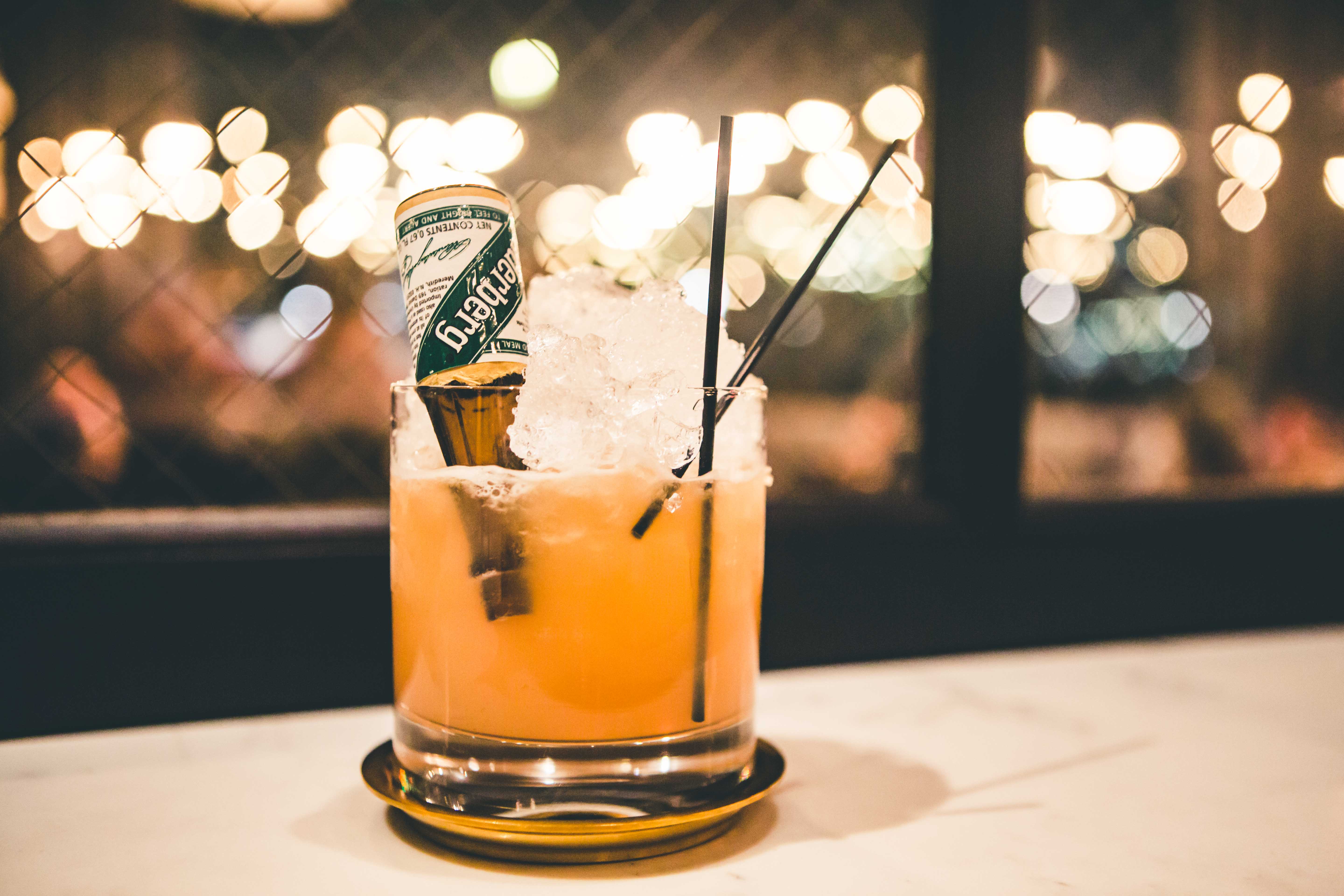 All in all, Hearth & Dram is a restaurant after Denver's own heart. From the flannel fabric on the seats and the antique skis on the wall, to the community atmosphere and large whiskey selection, the oh-so-cool locale captures our friendly vibe, our history and our love for a great meal.
Hearth & Dram is located at 1801 Wewatta Street, Denver, and is open for dinner service Sunday-Thursday 5-10 p.m., and Friday-Saturday 5-11 p.m. For reservations, call 303-623-0979.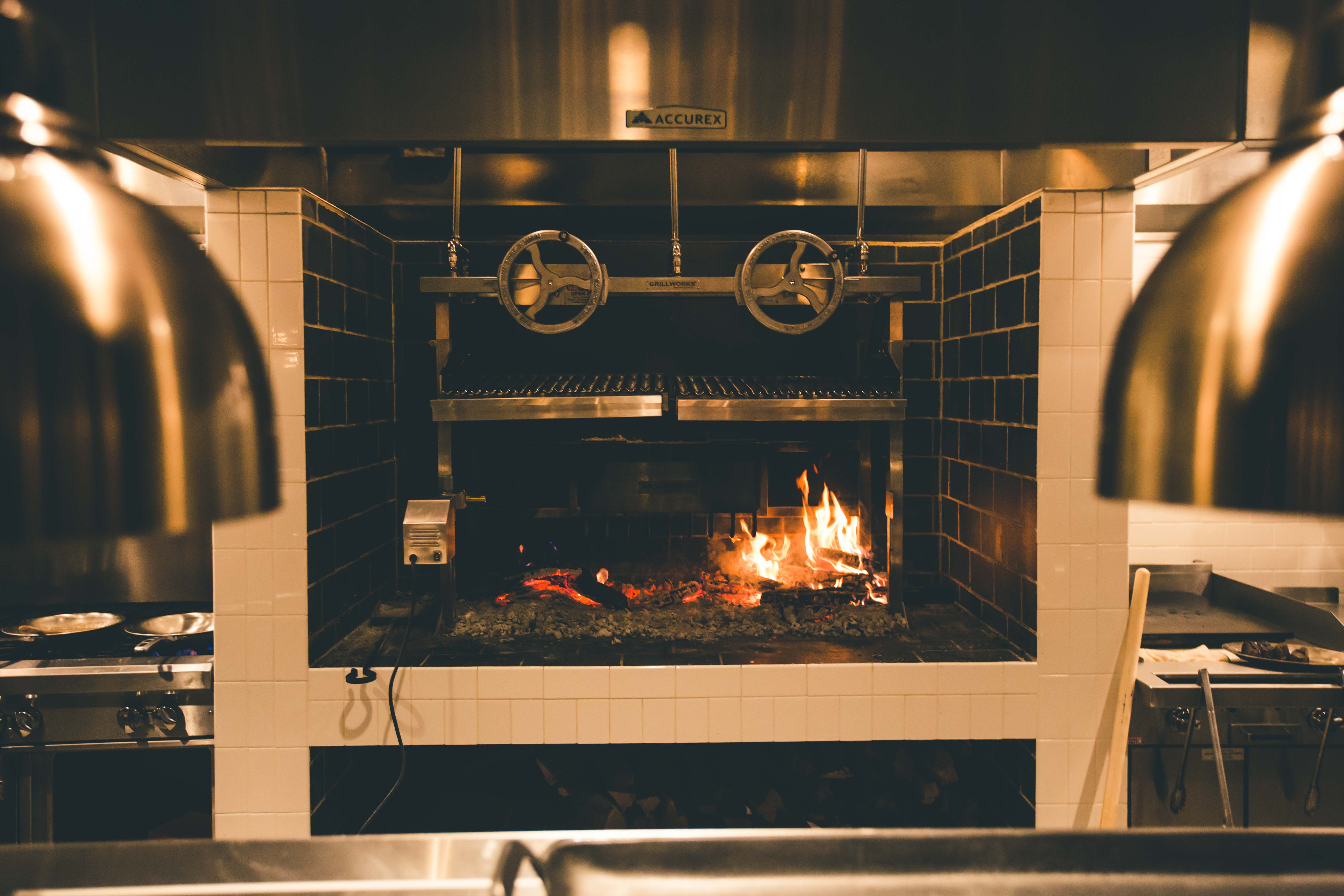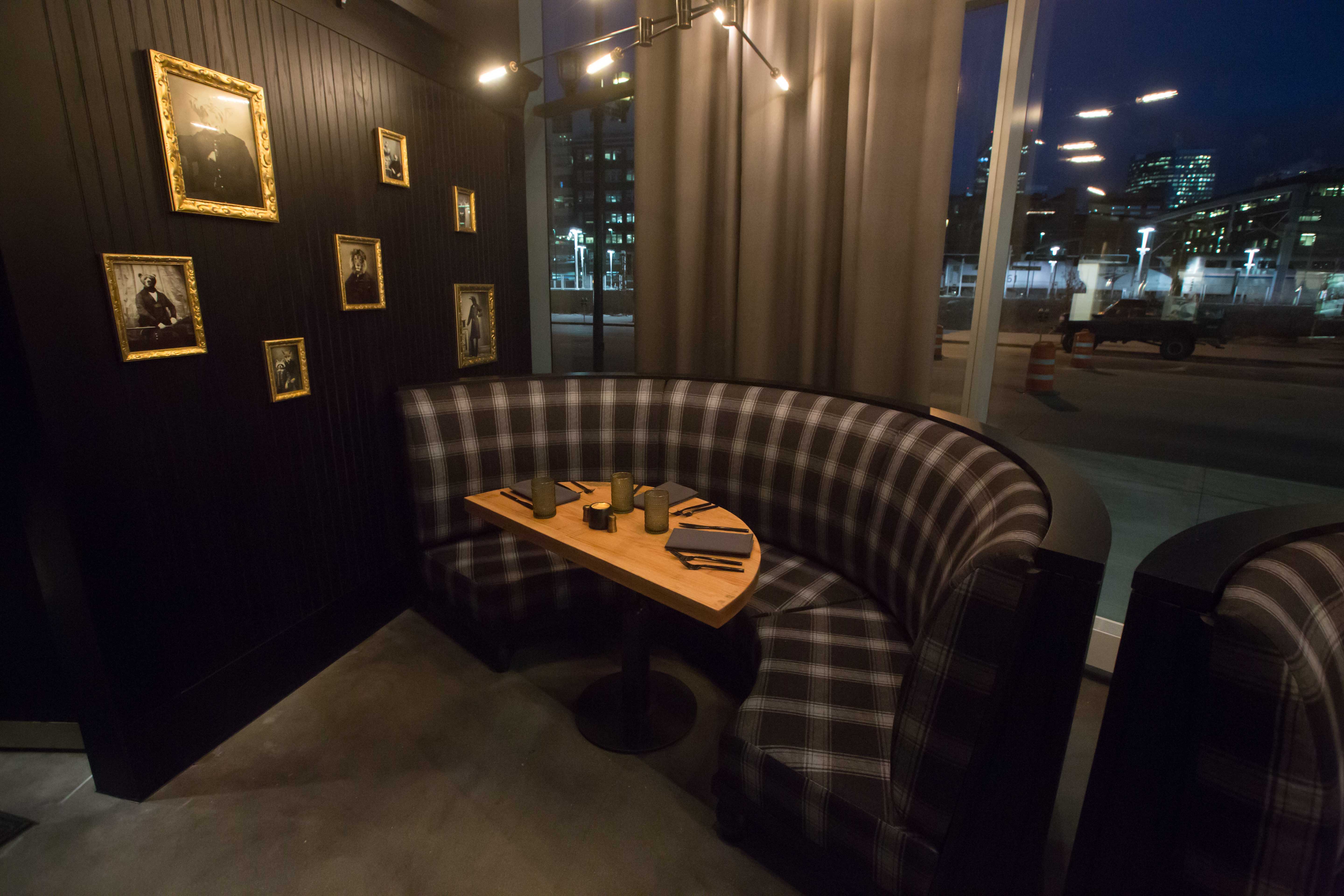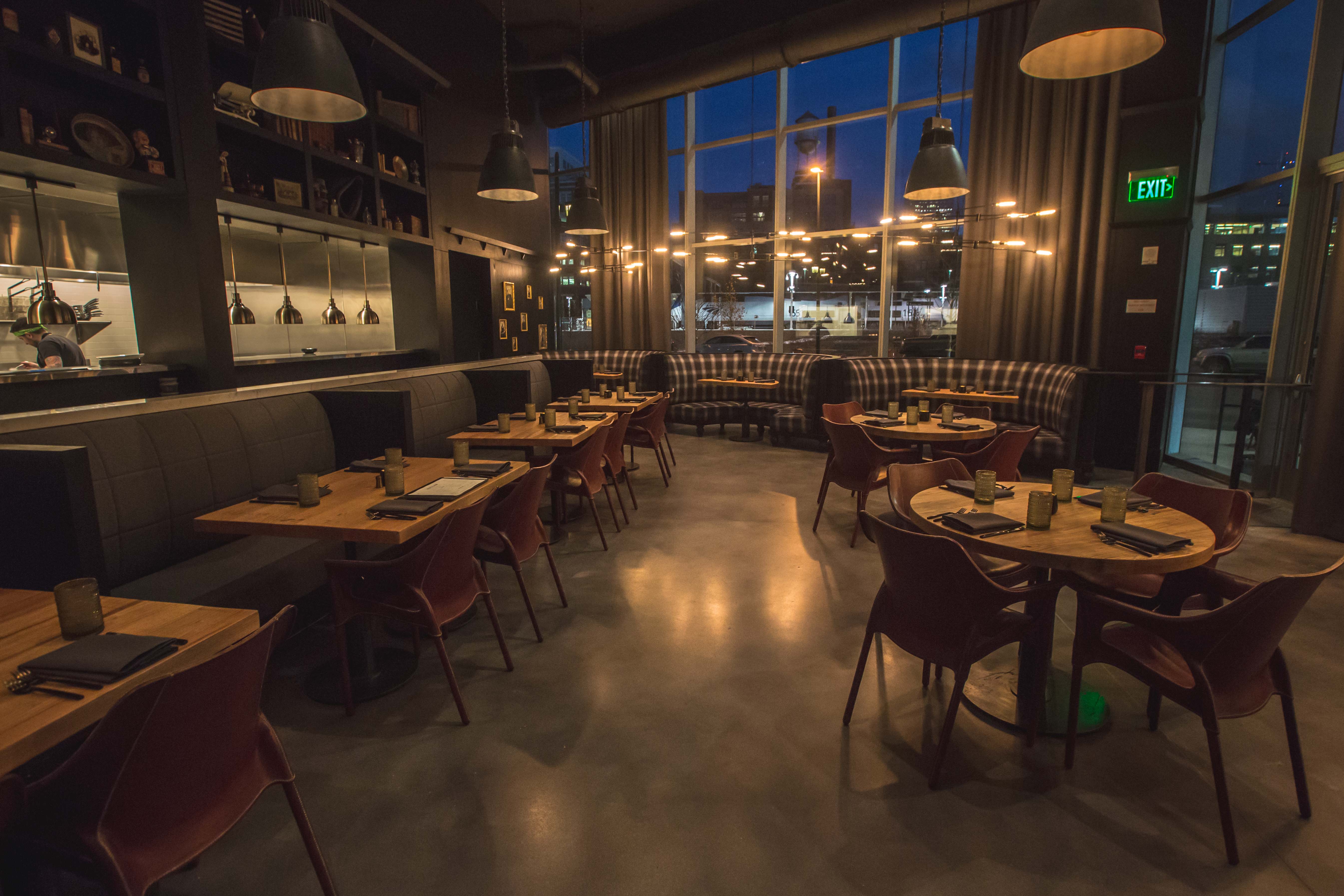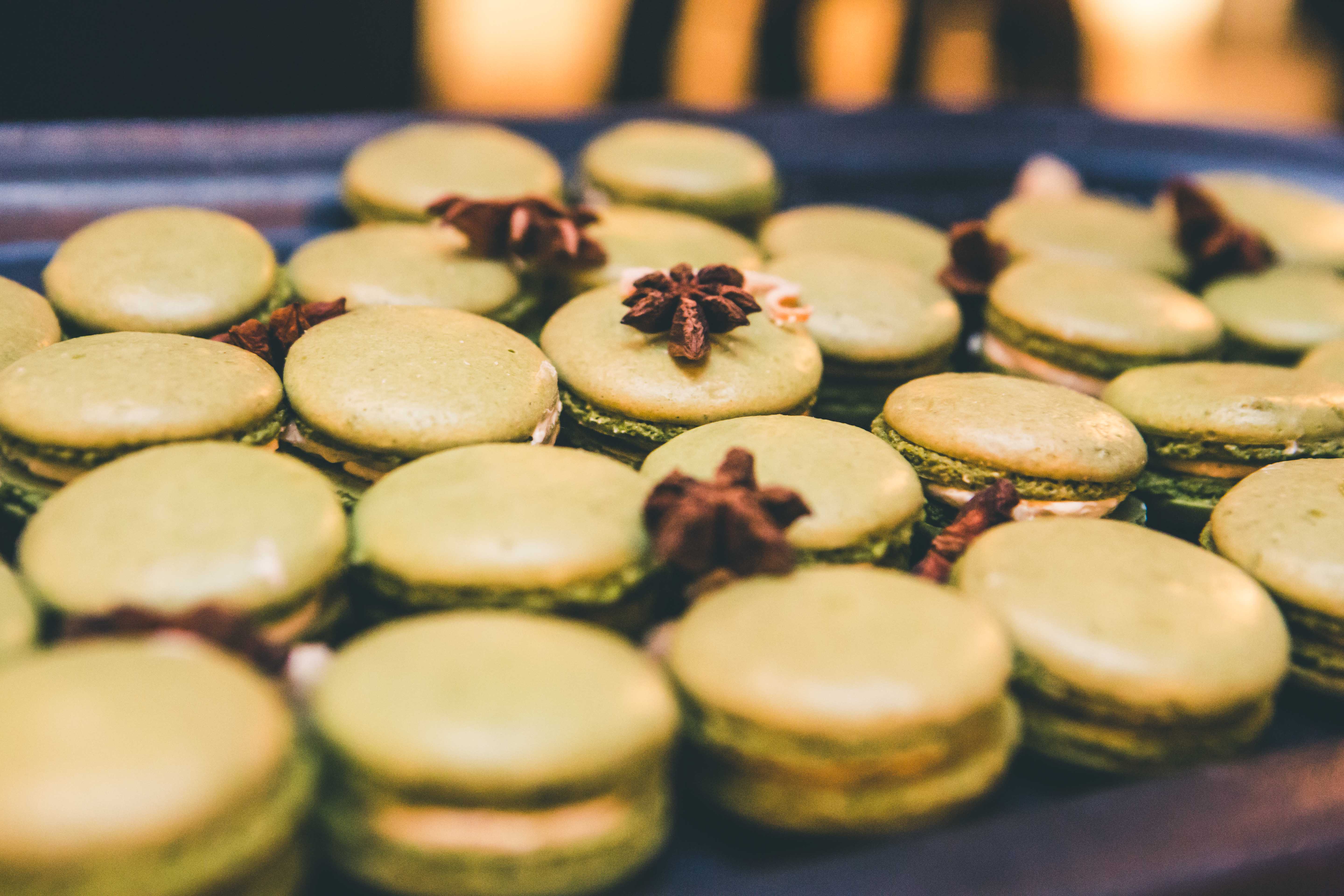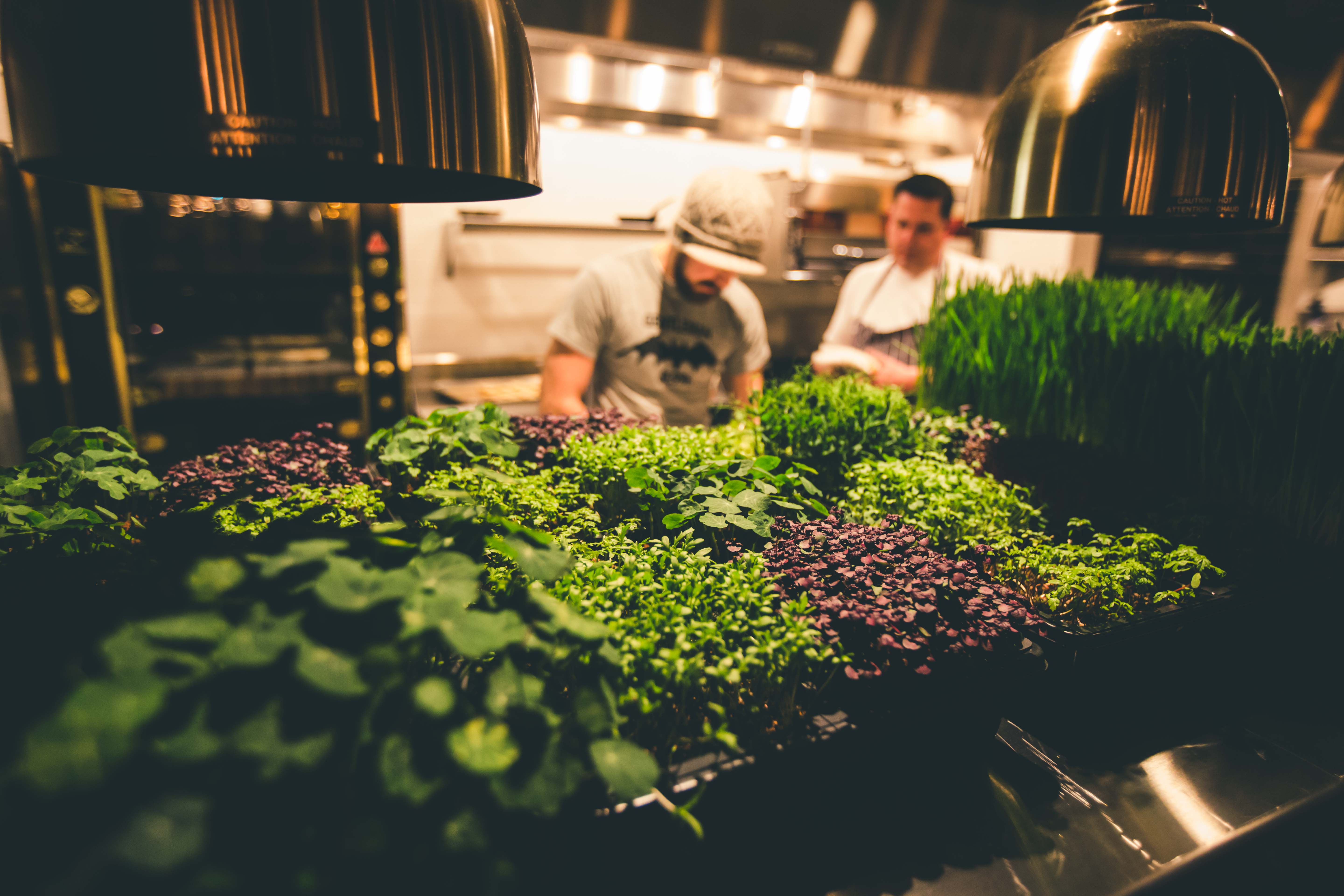 All photos by Kyle Cooper.