While the Southwest is certainly not lacking in Mexican food options, we still can never seem to get our fill. Latigo, which opened its doors this June in the Ballpark District, might be just what the doctor ordered. Esteemed chef Ignacio Leon whips up traditional dishes from southern and central Mexico while also delving into modern, eclectic fare. Regardless of what you choose, it'll be served with a smile, a story and a house-swirled margarita.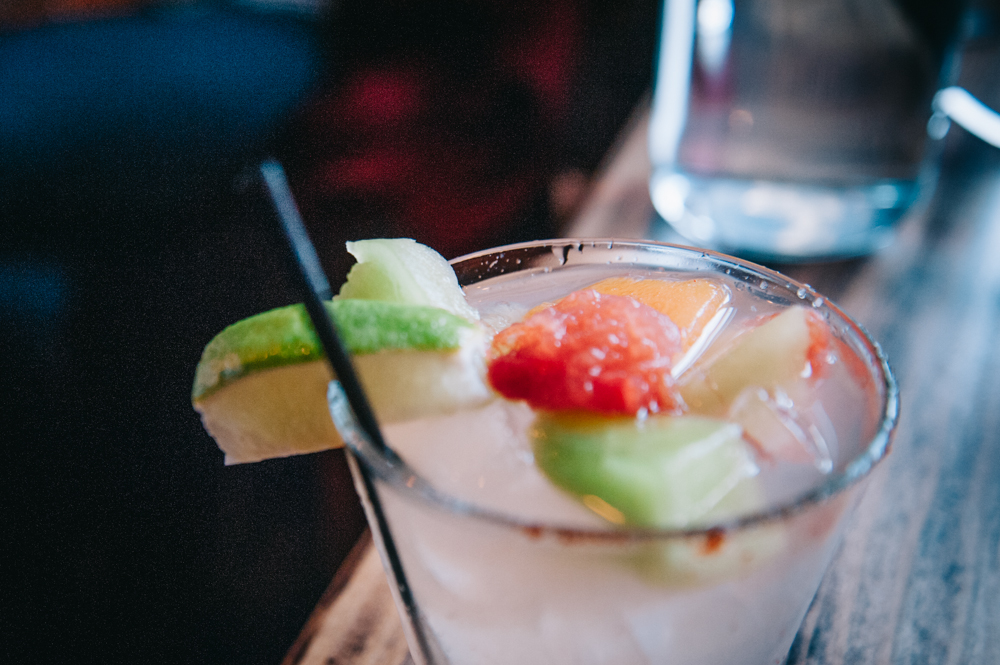 Opt for a melon margarita of muddled honeydew, watermelon and cantaloupe just sweet enough to counteract the bite of the tequila, then settle into a window-side booth. There, you'll be able to enjoy the modern, buzzing atmosphere­ — and catch some people-watching while you're at it.
The restaurant's signature molcajetes ($24-$26) steals the show. The traditional Mexican stew is served piping hot in a large volcanic mortar and pestle while the presentation alone will have your neighbors goose-necking. The spicy stew of tomatoes, garlic, and jalapeños is filled with hearty chunks of slow-cooked meats and fresh seafood, and is large enough to feed two. Eat it with the provided warm corn tortillas, or simply devour with a spoon.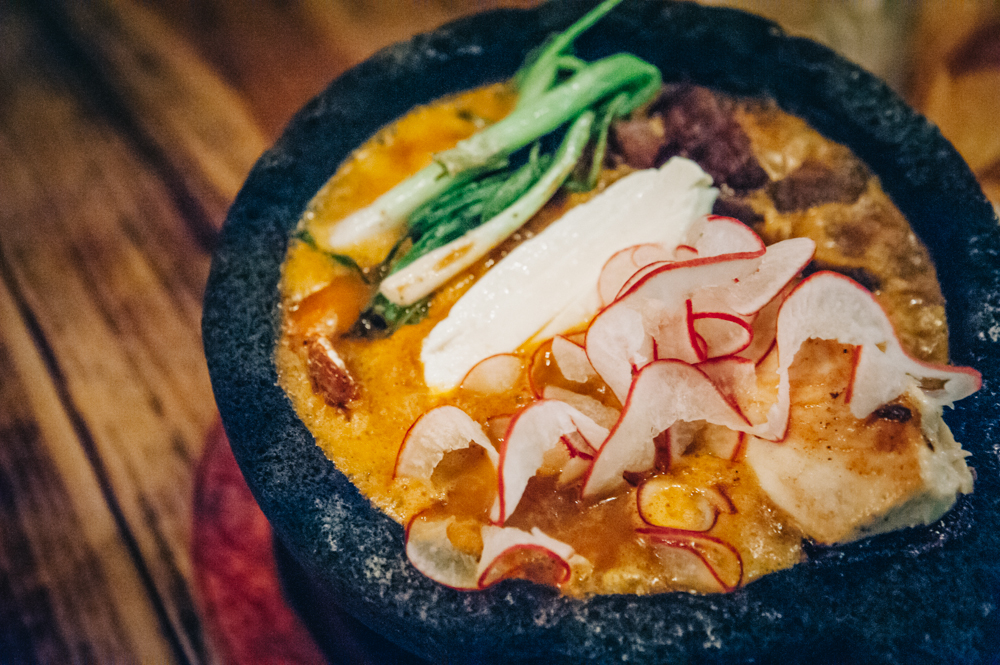 The Molcajetes, along with most other dishes on the menu, can be enjoyed for both lunch and dinner. But if you're more in the mood to stop in for just a drink and an appetizer, Latigo can accommodate. Sit at the bar and nosh on one of four varieties of queso after catching the Rockies at the adjacent Coors Field. Win or lose, you'll at least be able to raise your glass to fantastic food.
Latigo is located at 2229 Blake St., Denver; to book a reservation, call 303-537-7682.
All photography by Lucy Beaugard.