Nearly six months after shutting down due to fire turned murder cover-up, Rosenberg's Bagels & Delicatessen will reopen its doors on October 16 at 6 a.m. This time around Rosenberg's has given themselves the nickname "Phoenixberg's" to symbolize their strength and perseverance through the fire that ultimately put them out of their store front for several months. Despite everything that has happened they know that nothing will stop them, much like a phoenix.
After spending their displaced hiatus giving back over 1,350 volunteer hours, the Rosenberg's crew, along with owner Joshua Pollack, are ready to get back to doing what they do best. Pollack hopes to not only continue serving the same menu we know and love but also to incorporate all the new offerings they've created since the shutter, such as the mini bagels and cream cheese-stuffed bagel balls.
Sandwich favorites such as the L.E.S. and the Reuben will have the option to add more meat, so instead of the standard three to four ounces of protein customers will have the option to add anywhere from six to eight ounces of meat to the middle of their toasty slices. Meat will no longer be sliced with a deli slicer but instead by hand on the steam table.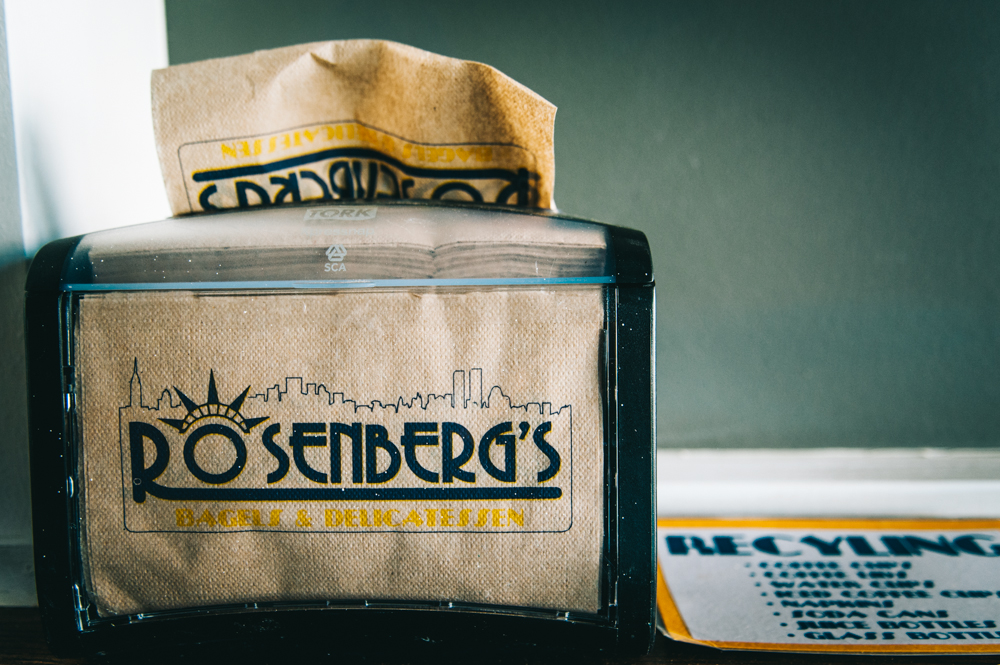 Since partnering with The Bagel Store on Monaco Parkway, Rosenberg's has been able to outsource a lot of their baking needs to this location also allowing them to now produce kosher goods. Onion rolls, kaiser rolls, rye and possibly the challah bread will all be made at this much larger facility. They will also be doing a large portion of their bagel production at "The Commissary" location on 40th and Colorado. Before the fire, they were doing about 2,500 bagels a day Tuesday through Thursday, 3,500 bagels on Friday and 3,000 to 4,000 bagels on Saturday and Sunday. With these new expansions and more space to work they hope this will allow them to increase these numbers.
Structurally, the Five Points location hasn't changed much. The only differences frequent customers may notice is where the bagel operation once was visible will now be used as a platter, fish and meat slicing station. The murals have all been redone, keeping the same history line with an additional wall space paying respects to the fire loss (the Phoenixberg).
Pollack not only dedicated many hours to community service, but dipped his hands into various other projects such as opening a second Rosenberg's location at the upcoming Stanley Market opening December. The only difference between the Five Points location and Stanley location will be the size. Stanley Market will allow Rosenberg's to have a larger space, which means more seating and an enclosed patio area open year-round for customers to enjoy their breakfast and lunch fare.
Pollack also hopes to open Lou's Italian Deli before the Super Bowl in the RiNo district. The full menu has yet to be confirmed but the menu items will all boast of traditional Italian cuisine, including fresh pastas and cured meats — both made in-house and outsourced to local meat-curing vendors.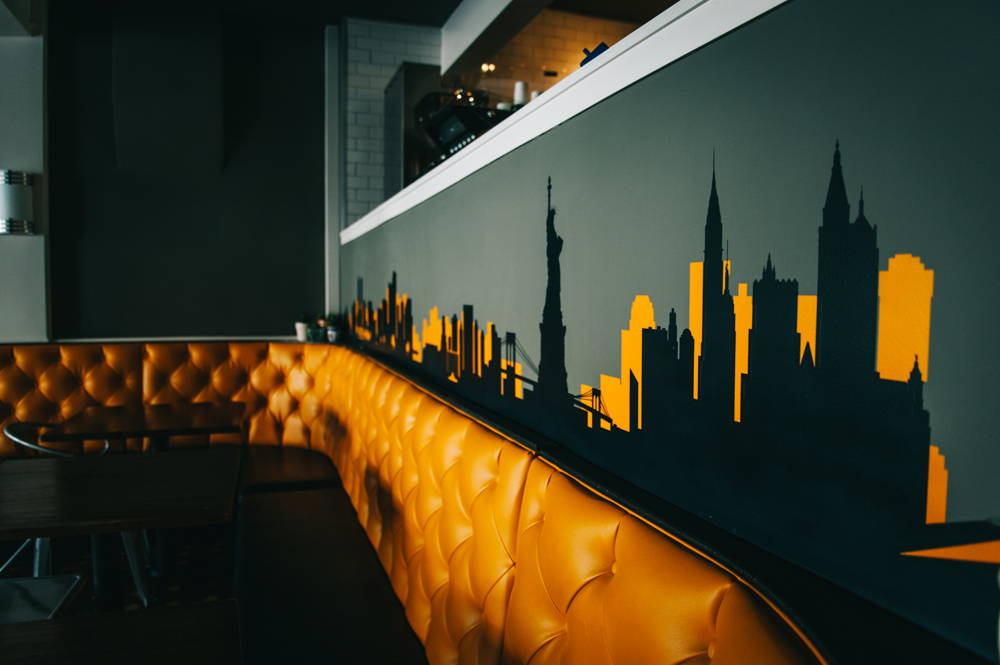 Rosenberg's has been anticipating its reopening all summer and the staff is fully ready for the doors to once again open on Sunday by stocking their store full of tasty deli fare. Bagel lovers in the Denver metro will likely flock to Five Points at the crack of dawn to get their fix of chewy East-Coast-style breads while lines undoubtedly will be long but absolutely worth the wait. Rosenberg's Bagels & Delicatessen 725 East 26th Avenue, Denver; 720-440-9880
All photography by Lucy Beaugard.