A match made in heaven could be used to describe the utterly inspired combination that is sure to be on display at the fifth annual Denver Bacon and Beer Festival. Curated by EatBoston and Two Parts, the affair is as good as it sounds, bringing together two of life's greatest delights in a fresh and sophisticated manner.
If last year's event is any indication of what to expect, then there will be much to look forward to in the crispy pork strip and brew departments. Beer and cheese soup from The Corner Office, Crooked Stave's wild sage sour and the festival-favorite, a bacon cheeseburger from Hopdoddy, were just a few of the noteworthy choices on display during last year's pairing. Over the past four years the festival has raised over $60,000 for Project Angel Heart and Metro Caring, with proceeds from this year's event continuing the tradition.
Taking place Saturday, November 5, from 2:30-5 p.m., the event will feature an array of dishes from Denver's most exciting restaurants, complimented by suitable refreshments from two dozen local breweries including Upslope, Grimm Brothers, Left Hand, Our Mutual Friend, Strange Craft and several others. Friendly competition will encourage each participant to bring their a-game as the top-voted restaurant and brewery will each have a $750 donation made to a local nonprofit of their choosing. This event encompasses an overdose of gluttony for all the right reasons.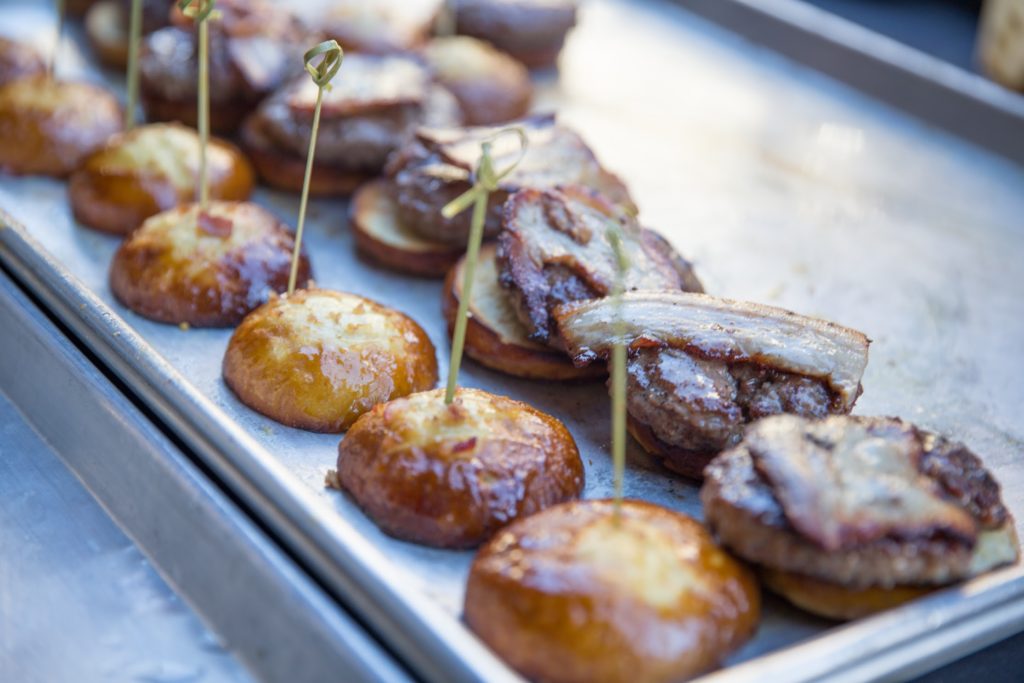 It all goes down at The Glitter Dome at 3600 Wynkoop Street, with two available ticket options. General Admission ($50) guarantees entry plus all the wonderful indulgences inside, while the Baconnoissuer ($70) also includes a separate entrance and a Bacon and Beer t-shirt. Tickets can be purchased here.