This weekend, the very first Queen City Festival (QCF) will take place at Denver's City Hall Amphitheater. The eclectic showcase, designed to feature emerging artists in the Mile High as well as national acts, highlights a range of genres with hip-hop musicians headlining the show. We caught up with Mahendra Bachtiar of New Wave LLC, producing company of QCF, to get insight into its inaugural event. Bachtiar discusses how they selected artists, why "color" was important to the concept of the festival and what to expect from QCF in coming years.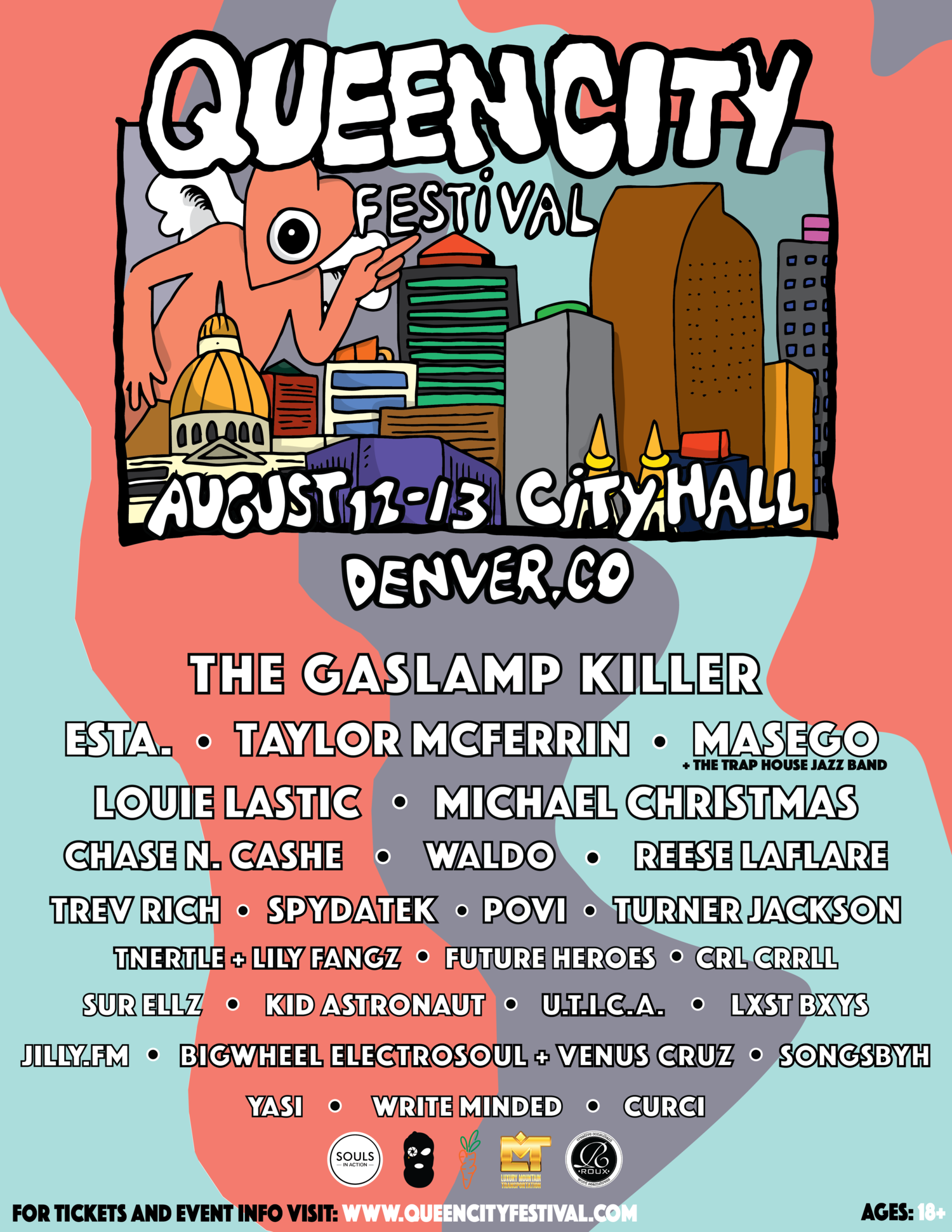 303 Magazine: How did Queen City Festival start?
Mahendra Bachtiar: QCF stemmed from a conversation my friends (Adam Wildenberg, Derek Hanciles, and Alexandra Durbin) and I had in our living room. There are a lot of artists we love that don't necessarily get booked in Denver. We wanted to bring them here.
303: How do you hope QCF will contribute to the music scene here in Denver?
MB: We hope it just brings more diversity to the scene. Denver deserves the variety in live music that major cities get.
303: QCF's line up is eclectic but showcases many hip-hop artists. Would you consider it a hip-hop festival?
MB: Not necessarily, hip-hop definitely has more representatives here than any other genre but we didn't make the conscious decision to create a hip-hop festival. There are some amazing producers, jazz, and r&b acts that balance the bill out nicely.
303: In your description of the QCF it says, "color was the driving force behind the vision of this festival." How so?
MB: We really wanted to draw inspiration from [a] Colorado sunset that gives off an array of different colors depending on the day and seasons. Crispyzs, a young and talented local artist helped us bring that to life. 
303: How will the concept of color be conveyed at the event? 
MB: We plan on implementing that at the festival with live artists painting at the event, as well as, coordinating the lights on both stages to reflect it.
303: How did you choose the artists to showcase?
MB: We started off with a huge list of artists we collectively enjoyed. Then we slowly started narrowing it down to who was realistic, who was available at the time, who hadn't been here in a long time or has never played here. We definitely wanted to provide an experience that the people here don't get already. As far as the locals, the city has such a large pool of talent, we picked some of our favorites.
303: This is the first year of QCF, looking ahead what do you hope to achieve in the coming years for the festival?
MB: Bigger acts, bigger platform, and improving the guest experience every year are our goals as we grow as a festival.
303: Is there a particular artist or performance you're looking forward to most?
MB: Masego + The Trap House Jazz Band! I saw him a couple months ago by himself and he was incredible. I can't wait to see his live set with the full band!
Queen City Festival takes place August 12-13 at City Hall Amphitheater at 1144 Broadway, Denver, Colorado. Tickets are $35 for single day admission, $66 for both days. Go here to see the full lineup.