On her recent tour stop at the Pepsi Center with Nick Jonas, Demi Lovato got to play an undercover Lyft driver with some very surprised passengers.
As part of Undercover Lyft, Lovato dressed down in a camo hat, brown leather jacket, large aviators and surprisingly enough she maintained a raspy talking voice. Lovato entertained several passengers with her undercover alias' singing aspirations which included "travelling the country with (her) ex-boyfriend's brother" and getting "their names out there." To her passengers, she was a hopeful driver using Lyft as "fun job" for the summer, when in reality she was on a massive nation-wide tour with her ex-boyfriends brother, Nick Jonas.
Nobody suspected a thing.
Her passengers unknowingly engaged the pop star on everything from their thoughts on herself, her songs and she even managed to engage one nostalgic passenger in a "Camp Rock" duet, all the while poking fun at herself.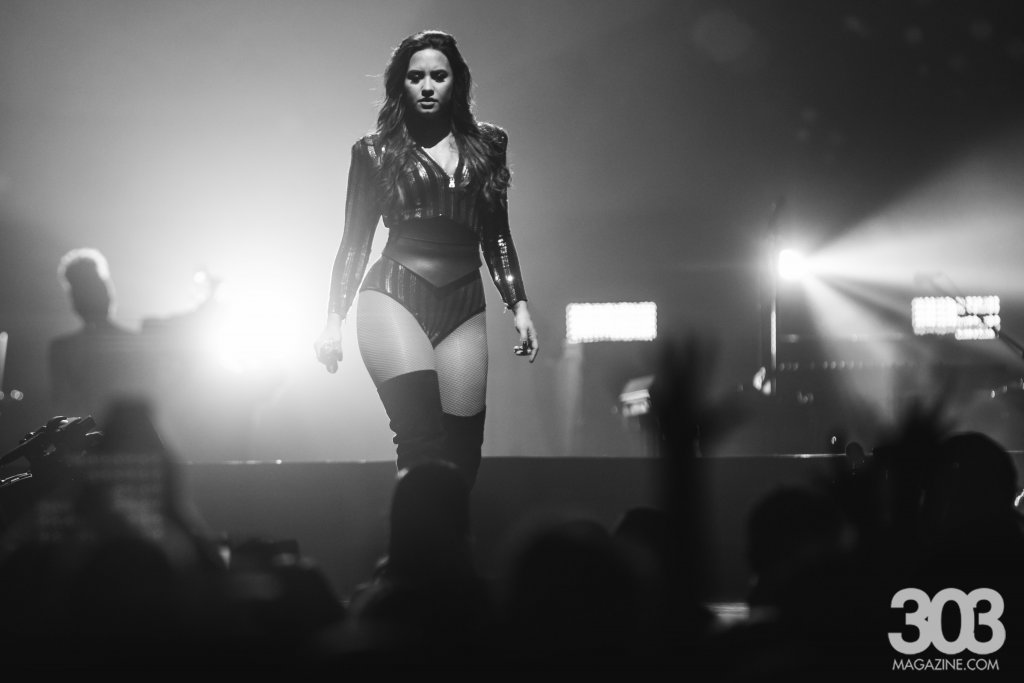 "I like that 'Confident' song" one passenger mentioned, referring to the title song from 2015's "Confident," to which Lovato responded, "I like that one, but it sounds like she's screaming. Selena is so much more talented–she's got such a better voice," to which the passenger agreed.
Awkward.
Undercover Lyft, a hidden camera promotional for the car-sharing app has surprised passengers with the likes of Kris Bryant, Shaquille O'Neal, Danica Patrick, and now Demi Lovato. The premise is that passengers unknowingly get in the car with their celebrity drivers and the undercover celebrity engages the passengers on their thoughts and feelings on the celebrity itself, only to reveal themselves to the shock of the passengers at the conclusion of the ride. The comedy comes in as the passengers express their unfiltered thoughts and opinions about the person they happen to be riding with.
With Lovato in the driver's seat, when the unveiling came her passengers reactions were priceless. Ranging from shock to mild embarrassment (in the case of the woman who unintentionally spent the ride insulting her), but all in utter disbelief that they were actually riding with the pop star herself.
Goes to show, you never know who you'll end up riding with, but next time, it wouldn't hurt to get a good look. Who knows, next time Lady Gaga might be your Lyft Driver.
If you'd like to see more of Demi, read our review of her recent Pepsi Center performance here and check out the gallery courtesy of Kyle Cooper go here.