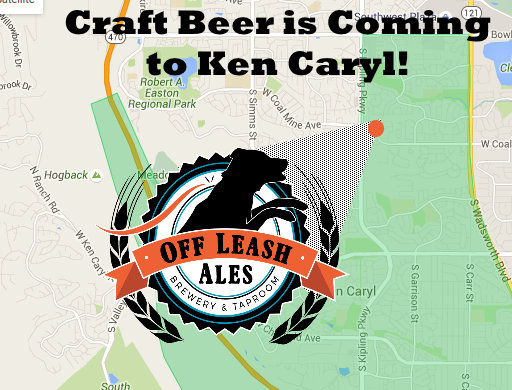 A dog-friendly brewery plans to open in Littleton in December—if all goes according to plan.
Manuel and Erica Baca, who both have backgrounds in finance, have been homebrewing for eight years but plan on opening Off Leash Ales, a 6,700-square-foot space with patios and an outdoor dog area.
"People want this kind of environment where they can bring their dog and enjoy their beer. There seems to be a strong desire to have this in place. We'll continue working to have dogs and provide that experience to people," Manuel said. In an interview with BusinessDen, Erica Baca expanded "Our number one focus is on the beer. But if there's one thing Coloradans love even more than craft beer, it's their dogs."
The original inspiration for Off Leash came from a visit to Stone Brewing. "We were walking around with our beers and feeling all happy and thought 'Wish our dogs were here, it would be perfect,'" Erica said. "So we decided it would be really cool if there were somewhere where you could take your dog and kinda let them run around in a park like setting and have a good time while you're having a good time with your beer,"
While it was a dream for the couple for a few years, they decided to put it in action in October 2014 when Erica was laid off due to corporate downsizing. "I got laid off and wasn't doing much else and thought 'Hey let's take a legitimate stab at this business thing,'" Erica said.
Off Leash Ales signed a lease at 9719 West Coal Mine Avenue on July 8. "We were really excited to get this Ken Caryl area because just looking at logistical needs of having an outdoor yard, we aimed for the neighborhood and we hit it," Manuel said.
There are currently no craft breweries around the area. "We really want to bring this craft brewery experience to the Ken Caryl area because they don't have that there. The craft brewery and taproom is an experience that we would like to bring to them," The brewery will have a 7-barrel brewing system and the owners want your input on what they should name said barrels.  
Once the brewery opens, which the Bacas are shooting for November or December, they will start with five beers and work their way up to 10-12 on tap.
"We're not really gonna specialize in any one specific style of beer. We want to give a variety to who we believe is our target customer base," Manuel said. "Our focus is creating a good tap room experience for people. We would like to get a few friendly accounts at some local restaurants to have one of our beers on tap just to get our name out there and for some exposure. Our focus for the first year is gonna be on selling out of our tap room."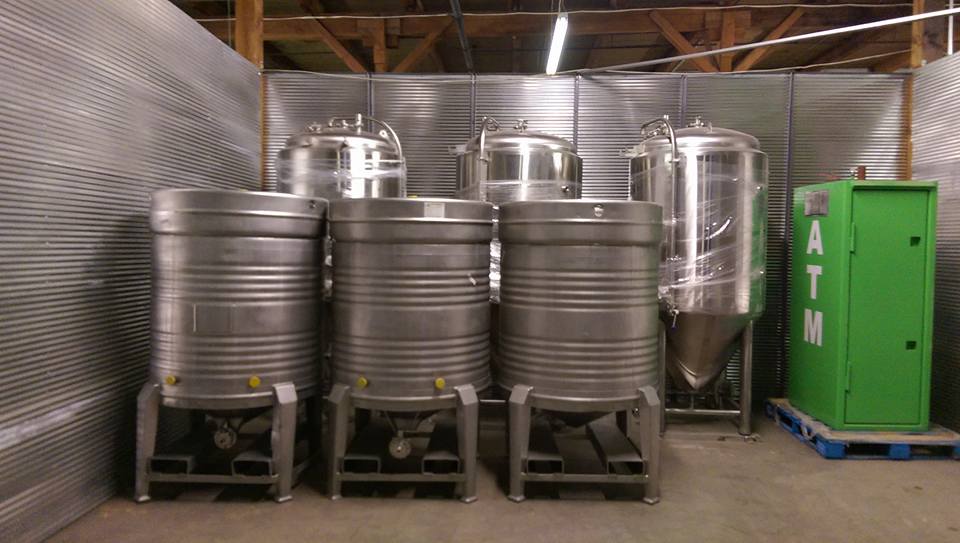 According to the Jefferson County Environmental Health Division, breweries, distillers and wineries are not required licensure as retail food establishments. This applies throughout the state with the exception of Denver. The Colorado Retail Food Establishment Rules and Regulations do contain 'Section *8-106 Prohibiting of Animals' for any licensed retail food establishment. Since Off Leash is in Jefferson County, they should have no problem unlike the Bark Bar and other dog-friendly breweries in Denver.
Off Leash Ales is currently zoned for a brewpub or tavern, which would require them to sell food thus disallowing them to have a dog park. However, they are trying to rezone for a brewery which would allow them to only sell beer and have a dog park, since they would not be selling food.
"We are getting ready to start rezoning that place we've leased so that's going to take a few months and all the help we can get from the community, if they want us there, to help us convince the community we'd be doing better as a craft brewery," Erica said. "Let the restaurants around the area have our food business instead of us having to do that and taking away from the other restaurants that are around there. We also want to support the food truck brewery because that's just a fun mix, the craft beer and food trucks."
Even if the zoning doesn't work out, the Bacas plan on opening the brewery but hold onto the hope of a dog-friendly brewery.
"We know there's going to be challenges ahead of us with our concept. This is not something we intend to give up on. We are first and foremost a craft brewery and we intend to put out some unique and quality craft beer. The dog park just brings an element very near and dear to our hearts," Manuel said. Erica joked "You know maybe we could take our dogs to work, that's the real goal."
The brewery opens late 2016 and can hold 45-50 people in the taproom itself, an additional 40 on a dog-friendly patio and 20 more on a dog free patio.
"If the worst case scenario happens and we've fought all the battles we can and not be able to have dogs I think just a craft brewery in that area will do well," Erica said.