Vanessa Barcus, owner of Goldyn boutique in the Highlands, along with Laura Krudener, of Among the Colors, are attending New York Fashion Week. Vanessa and Laura are exclusively reviewing NYFW for 303 Magazine.
Read day 2 of their experience at NYWF Spring 2016 below.
—————————————————————————————————————
Yesterday, even the hustling fashion industry slows down, with very few shows and events happening on what should be a dayof remembrance: September 11. We took this brief break in the shows to have a little down time, explore and get inspired.
VANESSA BARCUS, GOLDYN
With no runway shows scheduled for the designers I was here to see, I took the morning to spend time with my NYC-based family, and then the better part of the day visiting the brand new Whitney Museum that just opened in the Meatpacking District. It was an apropos way to spend September 11, as the Whitney focuses solely on American art and happened to be housing a retrospective on the history of American art from the 20th Century onward.
Not only was art from the likes of Rothko, Marisol and Chuck Close inspiring, but the views of the city were pretty awe-inspiring themselves. The swaths of color from many of the Abstract Expressionist paintings (which I gladly took Laura's recommendation to go see), particularly one from de Kooning, definitely evoked a lot of the same color palettes and modernist, minimal designs from our current Fall collections that are just hitting the racks (hello, nudes, blushes and greys of Rachel Comey and Mara Hoffman). Many collections this season have cited this movement as an inspiration, so I gladly took the opportunity to view these inspirations in person.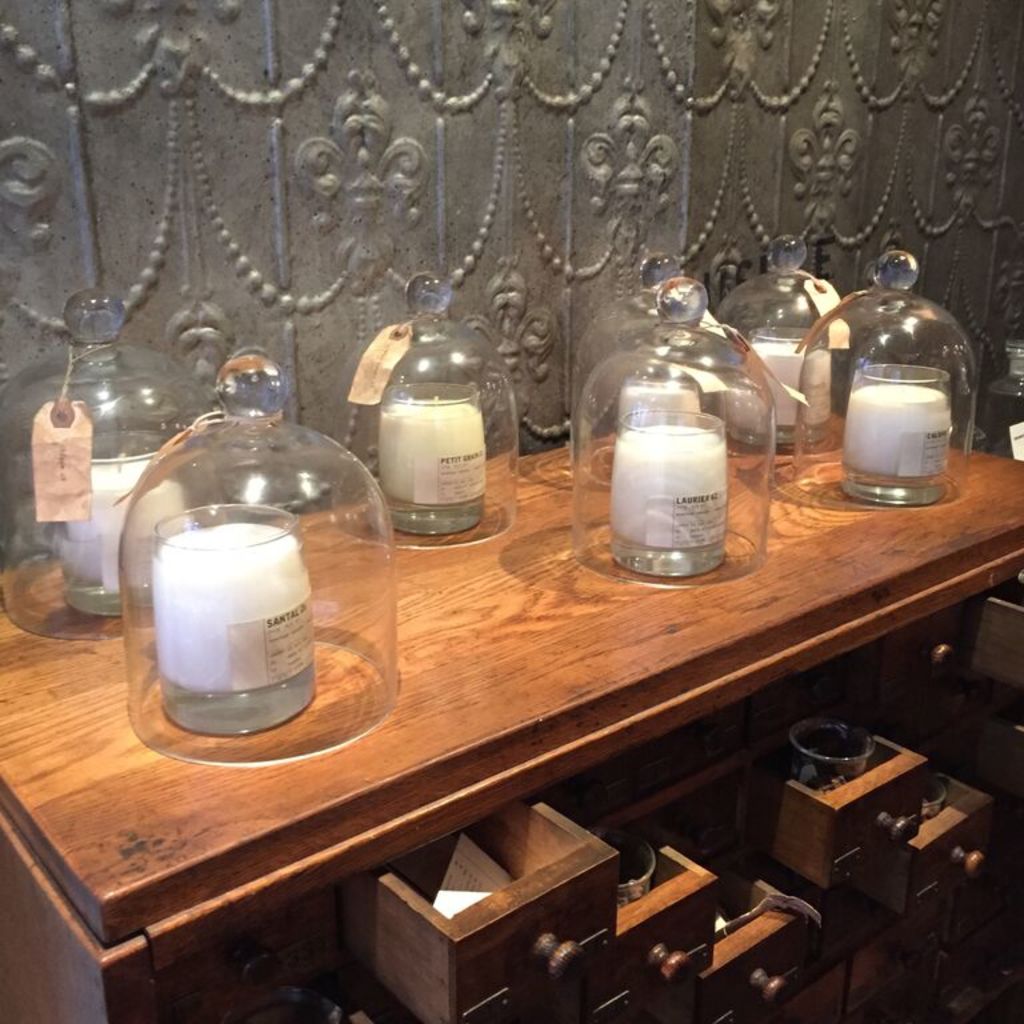 Before heading to grub some Ethiopian food in the East Village for dinner, I made a special pit stop at Le Labo to grab my favorite perfume, Santal 33 (which sadly can not be found anywhere near Denver), and peeped a few of my favorite NYC stores along the way, such as Love Adorned and Warm. It's always fun to see the creative ways they merchandise their wares. Then it was dinner and an early night for me, as tomorrow is jam packed with shows and designer meetings.
LAURA KRUDENER, AMONG THE COLORS
With an open schedule, I started the day with a pause to sweat it out at New York's cutting edge fitness experience, SLT. Being a huge fan of Denver's Lagree Method studio, Fierce45, I was excited to see where the inspiration came from, and I wasn't disappointed. I sweat, I shook and I burned. Or as they call it, I strengthened, I toned and I lifted. After my workout experience, I headed to my favorite café in New York, a fully paleo-gluten free cafeteria called Hu Kitchen. As a gluten free foodie, this place delights with an entire menu in which I can have anything on the menu, including the turmeric chicken with summer slaw, which I devoured this afternoon.
In the afternoon, my yorkie, Jazzy, and I headed uptown to Midtown to check out the merchandising at Bergdorf Goodman. I can never truly come to New York without visiting this unique landmark and seeing the talented merchandising and storytelling that takes place both in the windows and throughout the stores. I was taken by surprise in discovering the talented designer, Alix Verley Pietrafesa of Alix of Bohemia. Alix was presenting the most well-crafted and thoughtful jackets I have ever had the pleasure of seeing. It was as if I had been transported into an art gallery, and I had to look at each one carefully and to fully absorb their message. Alix and I talked creative process, spontaneity and collecting of materials. I was so moved that I decided to take a piece of this wearable art for myself.
The evening approached with a dinner at Lower East Sides' newly renowned, Rebelle, a Parisian eatery being celebrated for its extensive wine list and unique dishes. I ended the night at an art party at Red Bull Studios featuring the work of Jonah Freeman, Justin Lower and Jennifer Herrema.
Stay tuned for more NYFW runway reviews from Vanessa and Laura – exclusively on 303 Magazine!