No longer is fashion just for people who live in New York or LA. Fashion is all over the country and Denver is most definitely a part of that.
Fashion in Denver is growing. What was once made fun of for city dwellers wearing Ugg boots with leggings and a fleece is now one of the fastest growing fashion cities in America. Sure, it isn't LA or New York. But Denver has its own thing going on and we couldn't be more proud of the boutiques, designers and those who inspire fashion here, in Denver.
With 303 Magazine's Denver Fashion Weekend presented by Schomp Automotive only a few weeks away, we decided to get some style tips from the city's most fashionable bloggers. From how they're planning their look for the big show to advice on how you can plan yours, learn a little about each blogger and get some exclusive style inspiration.
First up, we're introducing you to Lacey Spruce. She's the brains behind "My Boring Closet," a growing, local fashion blog. You might know her from shoutouts on our 303Fashion Instagram page, because we just can't get enough of her style.
Meet Lacey of My Boring Closet
Tell us about your blog.
Lacey Spruce: My Boring Closet is a personal life and style blog. I post photos of the outfits I wear, share current trends I'm interested in, style tips, shopping advice, as well as personal stories about my life and reflections on lessons I've learned. I also have a YouTube channel that will be expanding this year with more tutorials and style videos.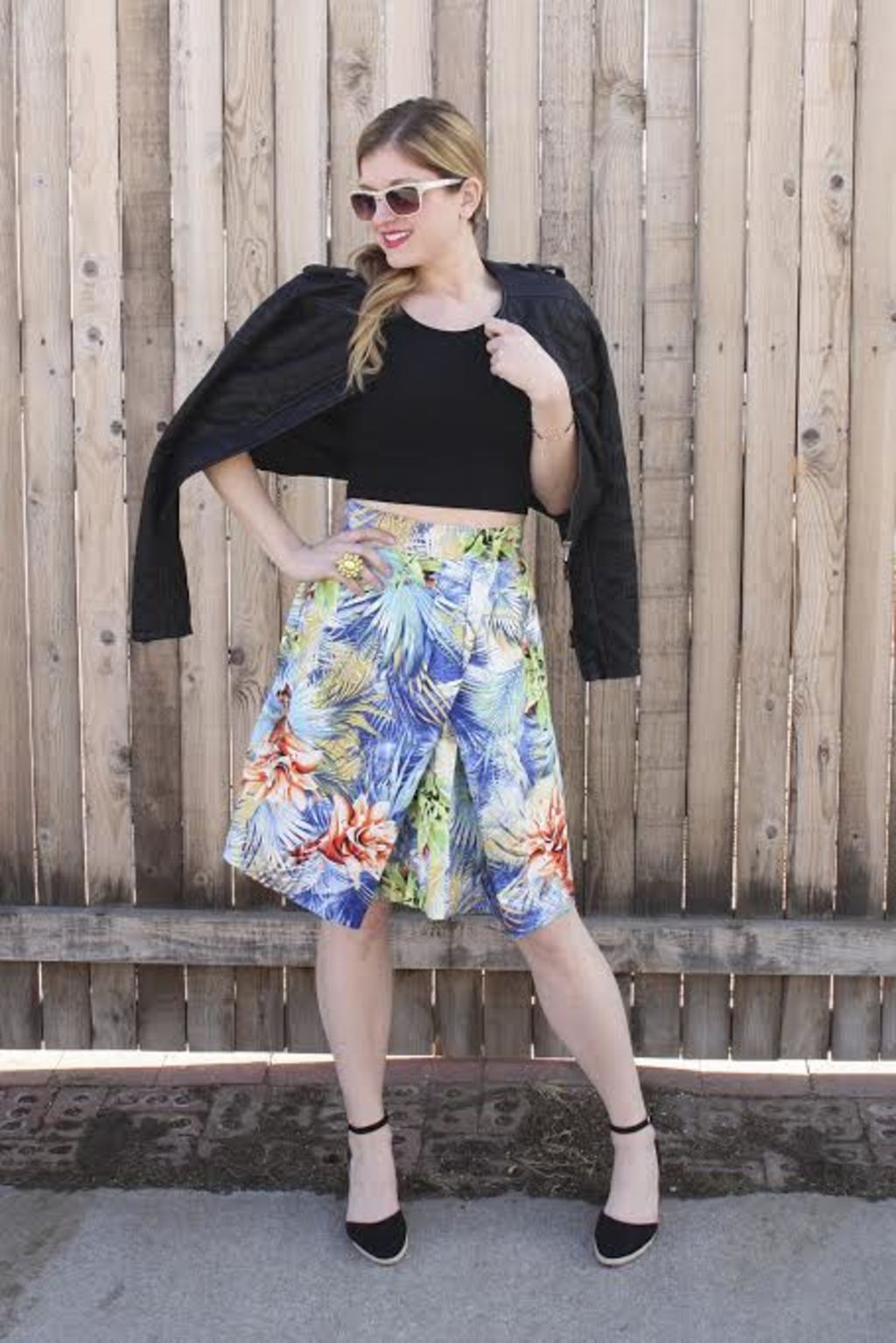 How long have you been blogging and actively living a fashionable lifestyle?
I can honestly say the fashion bug bit me at a young age. I have tons of home videos and photos of me clomping around the house in my dress up plastic high heels with my mom's lipstick all over my face. While I haven't always been so concerned with trends and designers, I have always embodied a style that is uniquely me. I've never really been the type to throw on "whatever" and leave the house. For me, life and style go hand-in-hand as fashion is an expression of my personality and the person that I am. My blog started almost three years ago as a way for me to explore my personal style (which has evolved a lot) but also as a way to accept the things about myself that I was insecure about. By documenting my style and how I look, I came to accept and embrace my flaws as part of who I am, which has been an incredible journey. Through my blog, I've been able to share that journey and it has really resonated with my readers, who may have gone through, or are currently going through, something similar.
Your style icon?
It's hard to pick just one style icon because I'm inspired by so many women and men in fashion, but I would choose Kate Moss as my number one. Her style is so effortless and has the perfect amount of edge.
How would you describe your personal style?
A friend of mine once described my style as "edgy but accessible" and I just love that. I do like to have a bit of edge in the way I dress, whether it's an unexpected cutout, fabric, color or maybe a crazy shade of lipstick. I love to push the envelope just a bit but not so much that I look out of place. I love bold pieces like a crazy platform heel, leather pants or a lace-up bodysuit. These are the kinds of pieces that make me feel confident and that's my main goal in dressing.
Favorite brand/designer?
I'm currently obsessed with Reformation. Their environmentally friendly philosophy really resonates with me and their pieces are so unique. Think floral dresses with plunging necklines or low backs – they really have that "wow" factor. I also love Flynn Skye by Amber Farr. Her jumpsuits are to-die-for. Her whole collection has the California vibe I miss, so it's nice to bring that laid back beachy feel here to Denver.
As a fashion blogger in Denver, what separates you from the others?
Having met many Denver fashion bloggers, I can say that our community itself is pretty unique. Because most of us are transplants, we all bring our unique background to the scene here, yet we all have the common thread that we live in Denver now. I think it's that unique perspective that is really revolutionizing the fashion scene here. Everyone has their own take on the here and now and no one is telling the same story. My goal through my blog is to stay true to myself, to post what I like to write about, and keep my writing authentic. I always say [that] I want to like what I'm talking about, even if I'm the only one who reads it.
Where do you collect inspiration in Denver?
The inspiration is everywhere. One of the reasons I prefer Denver over LA is the great diversity. Within a small radius you have city life, suburban life, mountain life and new neighborhoods are popping up all the time. Everything from the mountains to the architecture is inspiring to me but the most inspiring has to be the people here. I love that I walk down the street and no one is wearing the same thing. You'll see a girl in a sundress, a girl in a sporty North Face getup, a girl in cowboy boots … the diverse styles mean you can wear whatever you want and never be out of place. I love getting street style inspiration here because people wear the most unexpected things.
Denver isn't LA or NYC. Do you think it's an up-and-coming fashion hub?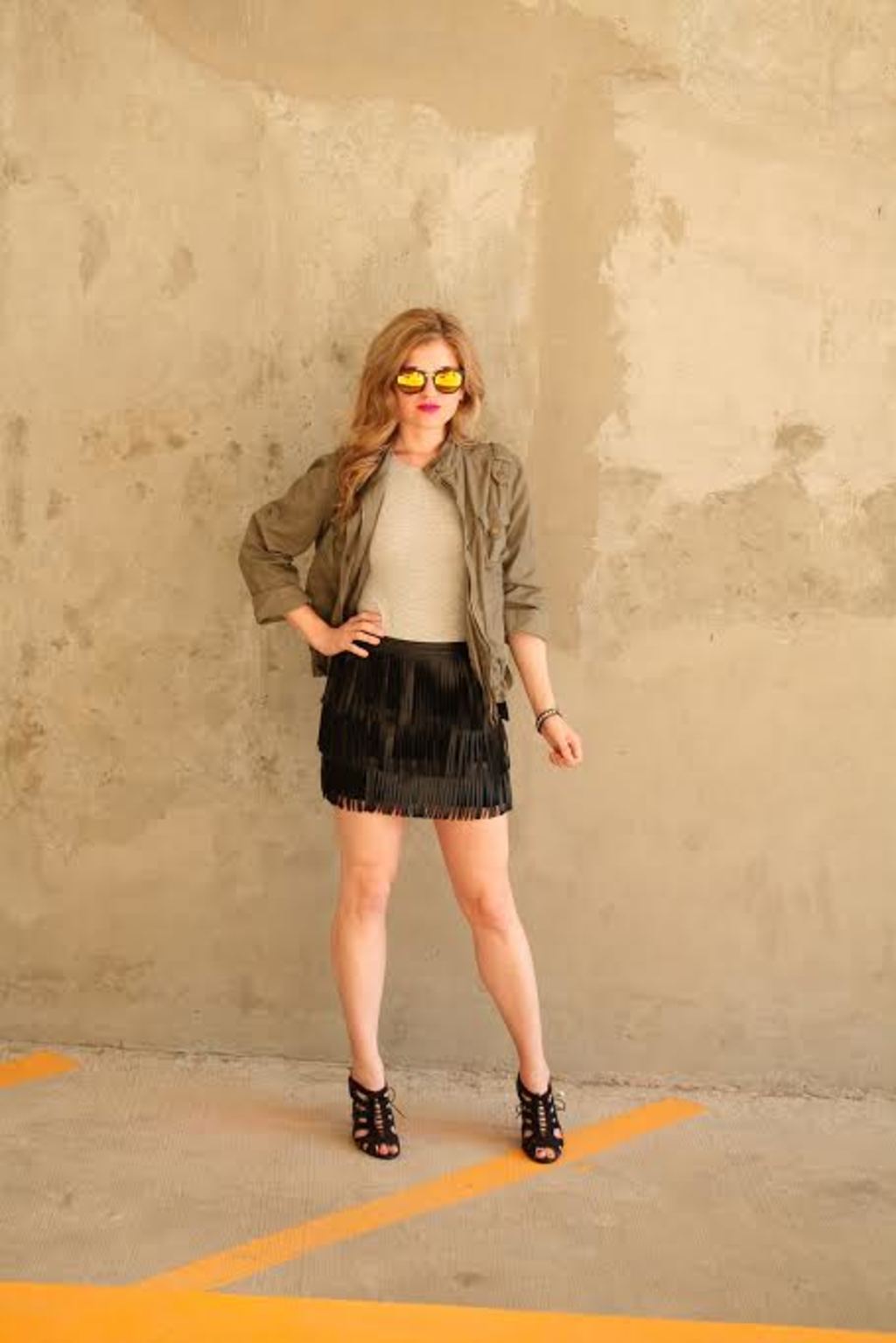 Maga
I absolutely think Denver is an up-and-coming fashion hub and one of the reasons for it is our amazing boutiques. Most people I talk to have only scratched the surface when it comes to visiting the local boutiques but we have a lot to offer right here in Denver. Each boutique has its own personality and it's so refreshing. You have boutiques like Rustic Thread and Pink's that have the California vibe, Whorl and Goldyn both have the New York boutique feel, and Hailee Grace Boutique and Common Era that have such a wealth of unique pieces. You'll almost never see the same thing at two shops, and I love that. There is huge diversity in price points so you can invest in pieces you love and save on items you may only want for one season. Plus, these boutique owners work so hard to go out to markets and really research what is on trend and what classic pieces they want to keep in stock. They are bringing the best of fashion right here to Denver.
Denver Fashion Weekend is coming up. What style tips would you give our readers for the big show?
Go big! This is your time to break out of your comfort zone and really express yourself through your fashion. Try a trend you saw in a fashion magazine or finally try that makeup tutorial you saw on Pinterest. Denver Fashion Weekend is the perfect opportunity to really bring that "wow" factor and try something new or different.
How do you plan an outfit for a big fashion event like this?
I think fashion events are so fun because I know I'm going to get a ton of inspiration from other attendees, so I will definitely plan on making a statement with my outfit. I'm not sure what I'm wearing yet but I am definitely one to go for something more out of the box. I'm sure whatever I choose my goal will be to be a little more attention-grabbing. It's more fun that way.
What are you most excited to see at DFW?
I am so excited for the local and national fashion show. Denver is full of so many incredible local designers and I can't wait to see what they bring to the runway.
Anything else you'd like to add?
Come to Denver Fashion Weekend! And, if you do, please come say hi to me! I love meeting new people and making new fashion friends here in Denver.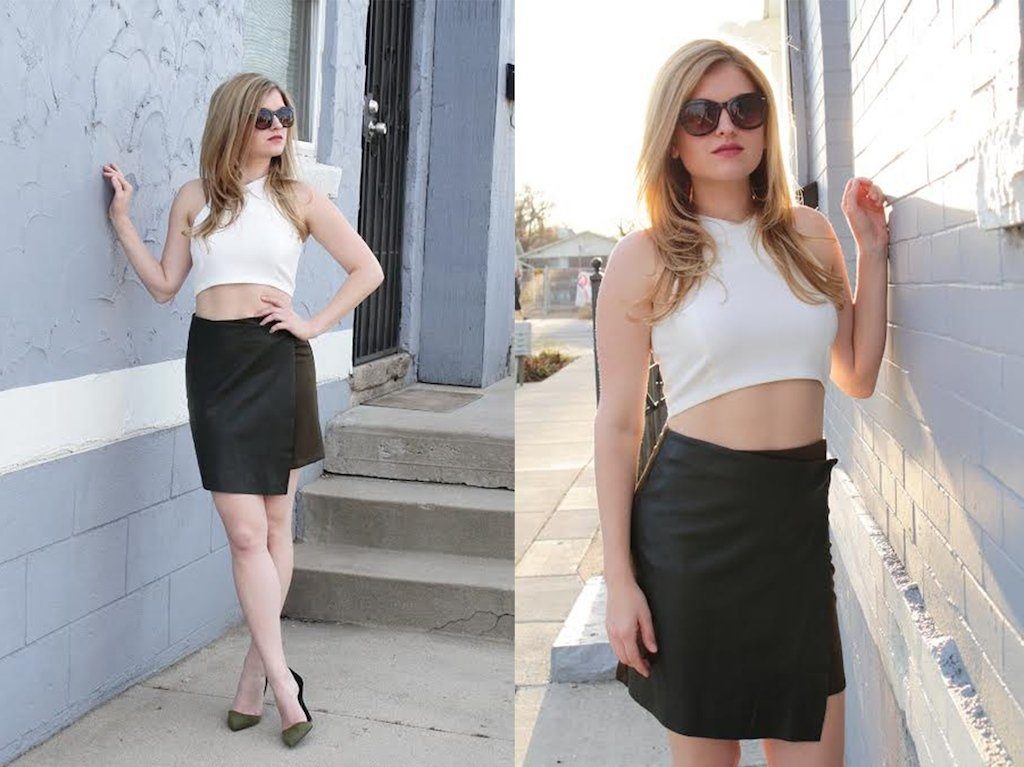 –––––––––––––––––––––––––––––––––––––––
Lacey's fun fact about fashion:
The average American owns seven pairs of blue jeans. However, I'm a denim addict and have far more than that.
Favorite trend right now:
Regular readers of My Boring Closet know that I'm currently obsessed with the fringe trend. It's popping up all over. It's a great way to add an interesting detail to your outfit and I think everyone needs some fringe in their life this spring.
Ultimate style tip:
My ultimate style tip is when in doubt, bold lipstick will instantly elevate your look. So if you left the house in jeans and a tee and you feel more frumpy than stylish, adding that pop of color will instantly make you look –and feel – like a million bucks.