Tis' the season for holiday hectics: think packed malls, delayed flights and overbearing relatives. If you are like most of us and you already "can't even" with this year festivities then check out two booze related events that'll help you self-lubricate your way through the season. The first is Denver Flea– a two day extravaganza that'll feature 100 local vendors and one free alcoholic drink or coffee for all attendees. Plus if you have holiday travel plans then make sure to head over to Concourse C at Denver International Airport for a complimentary spirit tasting. If you're staying local then don't miss some new openings along with other fun food and booze events worth attending.
Upcoming Events
Where: Denver International Airport, Concourse C's Timberline Steaks & Grill
When: First and third Wednesday of every month
Cost: FREE with valid ID for travelers 21+
The Low Down: If there's one thing Denverites start can bragging about, it's DIA.  Because from aside from the airport's amazing architectural design, its wonderful art program and world class hotel (coming soon) this international hub of transportation is also quickly becoming known for top-rate fare. Several locally loved eateries like Root Down, Elway's and Steve's Snappin' Dogs have all taken up real estate and it seems that the local booze scene wants in too. With the bi-monthly #LiftYourSpirits tasting series you can now stop by and sample complimentary wine, beer and spirits from some of Denver's most loved purveyors. Leopolds Bros. kicked it off earlier this month with many happy travelers in attendance. For December, Colterris Wines will serve on Wednesday, December 3 followed by  Mile High Spirits on Wednesday, December 17 and Infinite Monkey Theorem for New Years Eve. So come early and plan ahead because Wednesday night at DIA just became the place to be.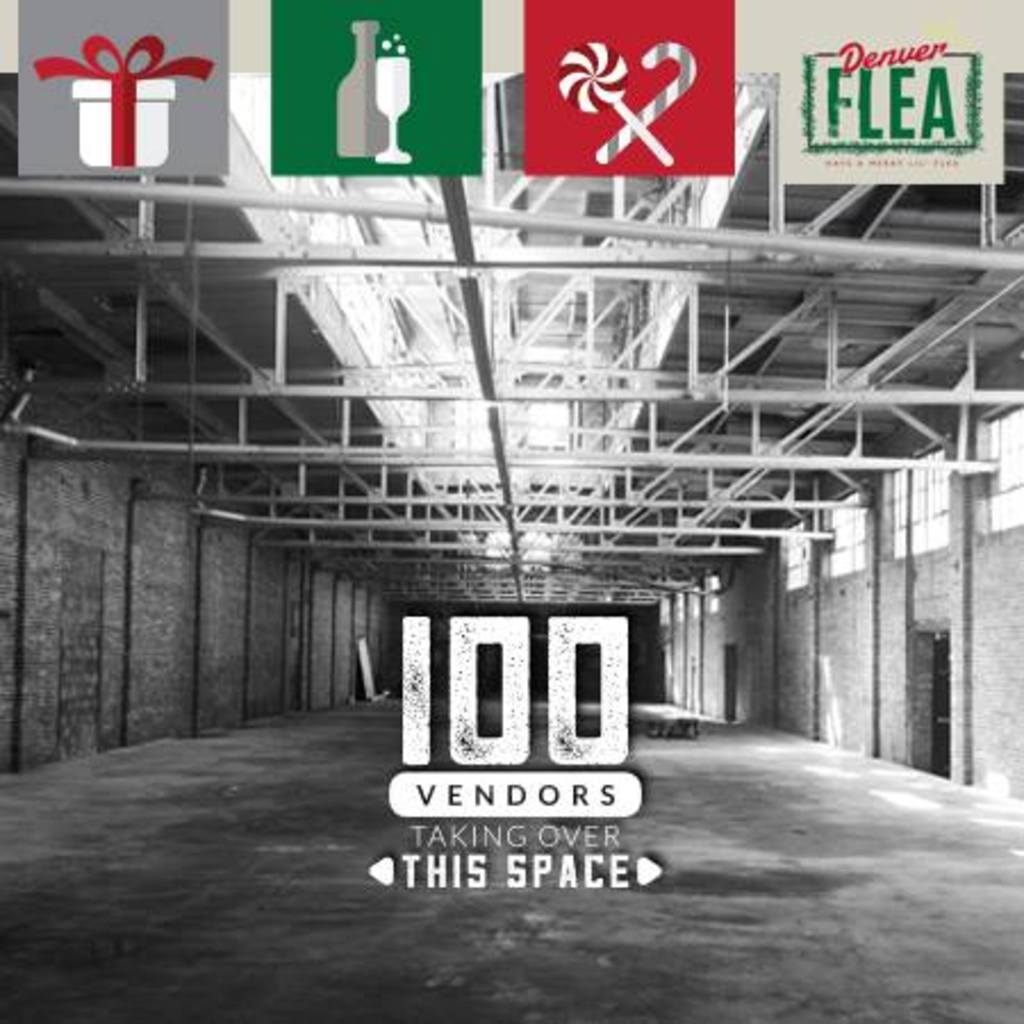 Where: The Bindery on Blake – 2901 Blake St. Denver, CO
When: December 6 & 7 from 12 p.m. to 6 p.m.
Cost: FREE  to enter, just RSVP to receive a complimentary winter cocktail or beer.
The Low Down: Denver Flea returns for a winter addition with a new and improved layout inside the cavernous Bindery on Blake. This holiday market will feature over a 100 vendors, seven food trucks and three bars stops. Here you can shop unique local goods while you sip on a free cocktail or beer provided to all RSVP'ed attendees. Still not sold? See the list of participating vendors here and the collection of food trucks and libations provided below:
Food Trucks
 Sons of Scullery, Little City Chefs, Mobile Meltz,Bakin' Bakery,East Coast Joe's, El Toro The Tot, Taj Palace
Cocktails
 Mango Mimosas, Wintry Whiskey, Hot Cider Warmer or Holiday Punch
Breweries
 Great Divide and Ska Brewery

Where/When: Denver Festivus
McNichols Building: 144 W. Colfax Ave, Denver CO
December 13 from 3 p.m. to 6:30 p.m.
Boulder Festivus
Rembrandt Yard: 1301 Spruce Street, Boulder CO 8030
December 5 from 7 p.m. to 10 p.m.
Fort Collins Festivus
 YendraBuilt: 1304 Duff Drive, Fort Collins CO
December 12 from 6:30 p.m. to  10 p.m
Cost: $40 for unlimited beer sampling (proceed at your own risk)
The Low Down: Denver Festivus just got a whole lot more festive with additional events in Boulder and Fort Collins. If you're a huge local beer drinker this is big news because now you can sample each city's unique offerings of craft brews. Approximately 50 breweries will be in attendance so you're bound to find some new favorites. Denver Festivus will also feature food samples with a food court styled experience. Want to see if your favorite brewery will be going? See the full listings of vendors here: Denver, Boulder, Fort Collins.
Good Fellas Beer Dinner at Session Kitchen
Where: 1518 S Pearl St, Denver
When: December 4 at 6 p.m.
Cost: $60 per person
The Low Down: The "Good Fellas" of Denver's brewing scene come together with Chef Scott Parker for a five-course beer dinner at Session Kitchen. Breckenridge, Elevation, Odell and Boulevard brewing will all provide tasty beers to go along with the eclectic plates such as white bean and veal breast chili or grapefruit and ginger cured smoked duck.
New Menu
Where: 2500 Larimer St. Denver, CO
When: Now open at 12 p.m. 
The Low Down: Cart-Driver, arguably one of Denver's hottest new restaurants, expanded to include lunch hours this November. Now you can swing in anytime after 12 p.m. and snag a wood-fired pizza, seasonal shareable plates or small bites like freshly-flown in oysters. C.D. will also have a new market case with premium charcuterie, Italian flatbreads and more for sale. The place is pretty tiny though (640 square feet), so don't expect to hang out if there's a crowd. Rather come in for a quick bite on your lunch hour with a co-worker or friend.