Carcass, Exhumed and Obituary @ The Black Sheep
Nothing says Halloween like entertainment that is both brutal and classic – like "Friday the 13th" or "Nightmare on Elm Street." This is why The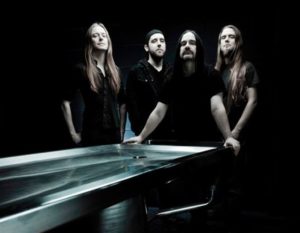 Inked in Steel tour is going to be such perfect entertainment for Halloween night. The show features three classic death metal bands that are a must-see for the bucket list of any die hard fan, as well as an up-and-coming thrash band.
Carcass – The show's headliners are one of the pioneers of both death metal and grindcore. They got their start in 1985 in England, writing short and aggressive songs more closely related to punk, only with extreme vocals and art inspired by and taken from medical textbooks. After inadvertently starting the genre known as grindcore, they moved on to slightly longer and more sophisticated songs with advanced melody and became pioneers of melodic death metal. They broke up in 1995 and got back together in 2007 to make even more music. This band is perfect for any fans of extreme music.
Obituary – Another not-to-be missed classic act, Obituary, hailing from Florida, are pioneers of the death metal genre who started playing together in 1989. Known as one of the first bands to slow the tempo down on the aggression of death metal and play a doomier, slower version that sounds like it came straight from the swamps, their rare live performances are definitely worth checking out.
Exhumed – The third group of pioneers to head up this great show are Exhumed from California. These guys coined the term "gore metal" and were also very influential in the grindcore genre. Much like Carcass, they started out playing straightforward, aggressive music and evolved over the years to play a more refined, almost melodic, blend of metal.
The show also features Noisem, a thrashy grindcore band based out of Baltimore. The show is in Colorado Springs at The Black Sheep and doors open at 7:00 p.m. Tickets are $25 in advance, $28 at the door. Don't miss out on this one!
By Addison Herron-Wheeler