It's not very often that a local musician receives immediate comparisons and resemblances to artists like Fiona Apple and Sarah McLachlan, but it's also not very often that you come across a young woman with so much charisma, enthusiasm, and an inherent passion for all things music like that in Kate Catalina.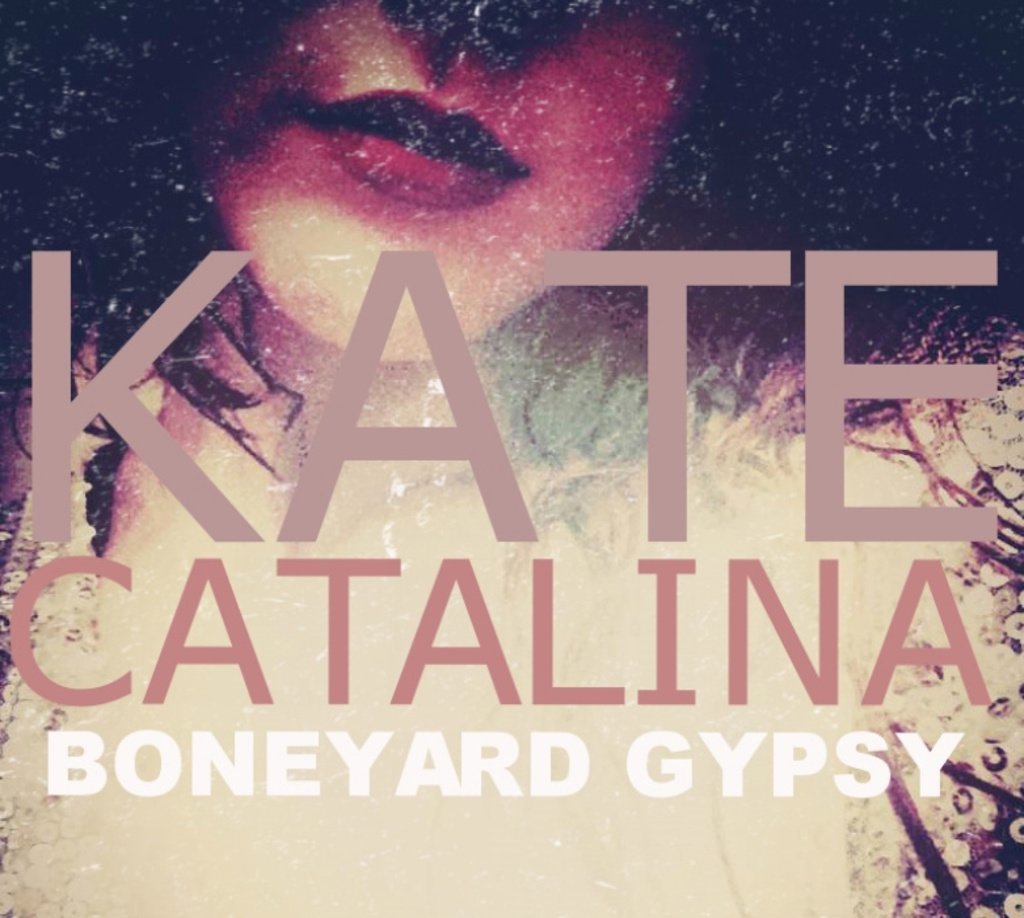 Hailing from the East Coast, but as of late, calling Denver one of her many homes as she travels the nation with musicians and collaborators alike, Kate Catalina has set out on a journey like none other. From a lineage of musicians and entertainment successes, a stint at Rolling Stone Magazine to tours with Marilyn Manson, Catalina began her push towards something bigger, something she'd always dreamed of, in her early teens. She traversed countless state lines and highway markers (and still continues to) in an effort to explore, understand and consume all that a life in music has to offer … From the parties to the long tour nights, the airport delays and, of course, that overwhelmingly satisfying feeling of being on stage in front of an audience.
Catalina has been living and breathing this life for years now, but with the recent release of her debut EP, Boneyard Gypsy, the lifestyle simply isn't enough … A musical career is what can be attained, what can blossom from dedication and talent, which she has proven on this release, that she has.
With an eerily soothing vocal tone, mellifluous fluttering melodies and a delicate instrumental accompaniment, Catalina's 5-track Boneyard Gypsy affirms that the future is full of possibilities for this young musician. (And full of possibilities in many different respects, as Catalina has also already published her own first novel, and plans to develop her writing career, as well.)
Catalina was kind enough to take time out of her busy schedule to speak with 303 Magazine about her Boneyard Gypsy release, life traveling the country, and what the future holds for her as a musician.
Check it out!
303: You've recently released your debut EP, Boneyard Gypsy, what's the response been like?
Catalina: The response is what I have always dreamt of, which can be defined as an extreme and sincere prayer so gratefully answered, for any musician — that I am thanked for writing the songs that I do, and that people are buying the record.
I wonder if anyone can imagine how transcending that feels? I know I am very blessed.
It is a matter of years spent years at my keyboard or in the studio, and I have a good team behind me who supports and promotes my work on the basis of their faith in me.
I've worked hard, and I feel I earn what positive response I am getting. As a songwriter and a pianist, it's about the artistic evolution of your soul put into chord progressions and lyrics that reach every human, not just a single targeted group of people. I'm an artist, and I have the opportunity to change the world through my music. I'm sure that phrase has been used before, but it's different when you finally get to live it on your own personal level of success.
303: The record [Boneyard Gypsy] has a dark, moody tone that touches on deep-set emotion … What inspired this? And what was the production process like for the record?
Catalina: Whatever's within me has always been dark, but it's a beautiful color of darkness. There's a reflective melancholy that channels creative expression. Most people have this idea that Gothic sensibilities are evil, but if you can think of your favorite lullaby, reflect on the way it makes you feel. Inspired? At peace? Comfortable? Grateful? Either way, it most likely does not make you feel sad. My dark heart has been my only. Everything I write comes from that place. When I sing, I sing from that place, and I feel a power I can give to other people.
As for the production process, I recorded in Atlanta, GA in May of 2013 with producer Bruce Bennett who has worked with artists such as Sugarland and Jilly Tracy. We had violinist Paul Mercer of The Ghosts Project play on the tracks … [He] had little rest and didn't leave the studio for days.
They became just as invested in the project as I was, which meant massive amounts of excitement brought to the table. We were constantly inspired. At the end of it all, we sat around and closed our eyes while we listened to the tracks. We all clapped and smiled at one another after that final listen. It was emotional. So special.
303: You'll be working with musician and producer Tony Fennell on your next release. How did that come about? And what are you most looking forward to about the next release?
Catalina: Tony has been writing and producing bands for years. I met him through a mutual friend in Chicago, at Chip Z'nuff Studios. We got talking about music, but quickly discovered he lives about 20 minutes away from my hometown! It was an incredible discovery, seeing as how he is originally from across the pond, and there we were meeting in Illinois. The world is as big as it is small; but with more incidences like this happening — in my life in particular — I am more confident in this idea that each of our lives has a purpose. I can't seem to hide from living a creative life.
Tony and I will be working on writing a batch of songs and recording them! Simple enough. I am really excited about putting our heads together. There is no particular timeline.
303: What's your favorite track from Boneyard Gypsy? And what's the story behind it?
Catalina: I can't rightfully answer that! I am in love with every song I write. I suppose, though, my favorite story behind one of the songs is "When We Had The Moon."
I grew up in a small town in New England called Shelburne Falls. One of my best friends lived next door to me. He lived above an old liquor store, alone with his cat. His apartment was filled with antique instruments, and he liked collecting roadkill, so his coffee table was covered in bird skulls and squirrel tails. Such an interesting human being. He's a musician and we would record in his studio, which was the entire top floor of the building. There was a hole in the roof, and the walls were thin, so when it rained or when the wind blew, the sounds would pick up in our recordings and add a super organic quality to what we would write together.
One summer, we met almost every night at midnight across the street from our houses, by the post office mailboxes. Always barefoot, we'd explore old buildings and grassy fields together, running away from the bushes when they moved, or playing with sparklers in a field with a hundred noisy crickets.
We sat one night in the dirt on the train tracks singing Sam Cooke songs and trying to decide what shape the clouds were forming in. Towards the end of the summer, we fell in love, of course. It was at that point in September when the nights get cold and you can see your breath. You know, before the frost sets in. I was scared to let him go, but I was off to Europe for the fall and then moving to Denver after Christmas. He is still my friend today, and when I go home he's still sitting there with his cat Franklin, and we always reminisce about that one summer "when had the moon."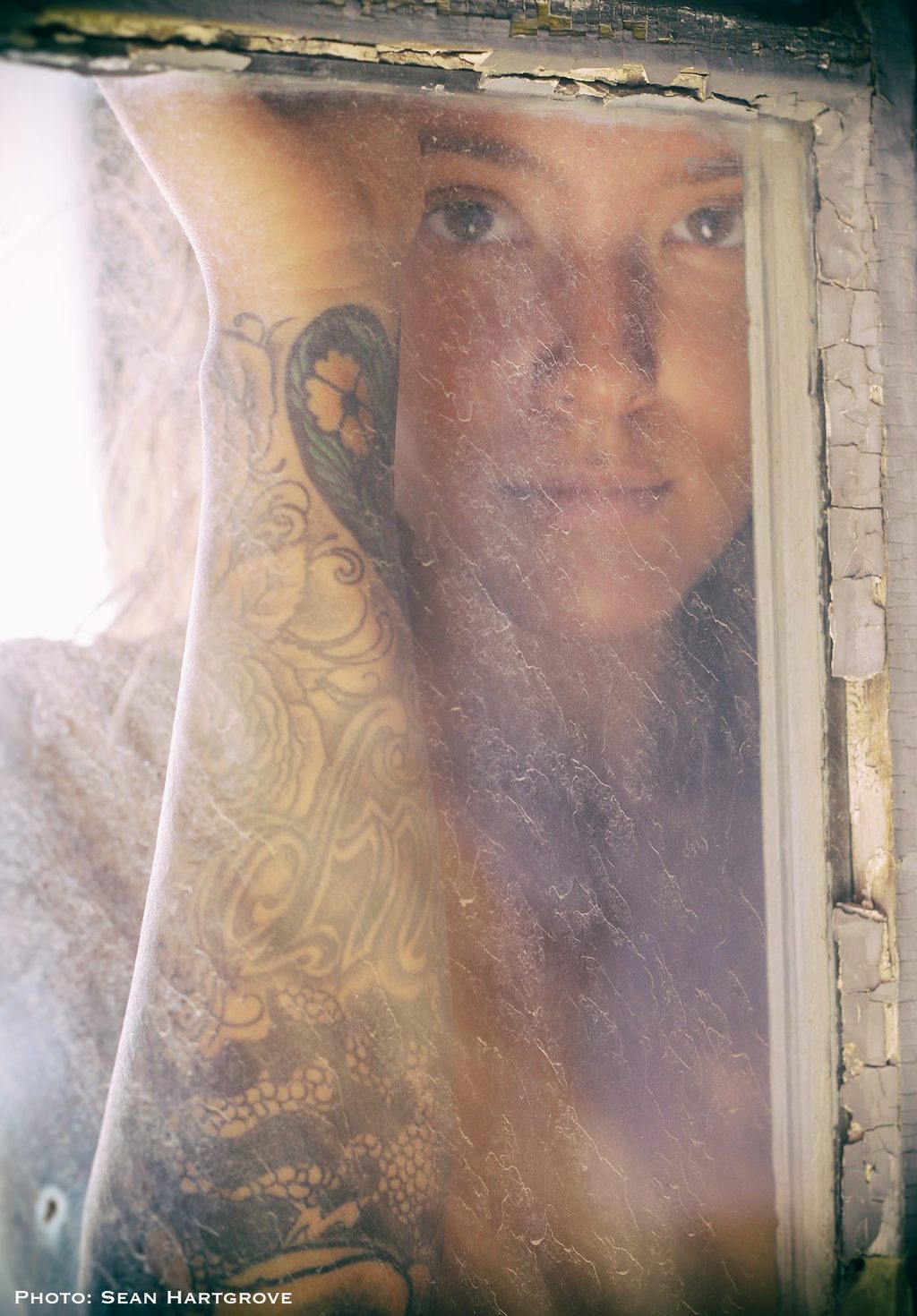 303: You've been busy, traveling the country with various musicians and artists, what's that been like? And how would you describe your life this past year?
Catalina: Other than having worked as an intern for Rolling Stone Magazine when I was 17, I grew up in the industry surrounded by all kinds of artists. My cousin Mike [Portnoy] played drums for Dream Theater, and he now plays with Billy Sheehan and Richie Kotzen in The Winery Dogs, so I always knew a lot of people. My friend Harlan Hendrickson, who is the host of the Monsters Of Rock Radio Show, and executive producer for LA KISS "4th And Loud" on AMC right now, has a cruise called The Monster Of Rock Cruise. A lot of the musicians he has interviewed or worked with in the industry were headliners on the cruise, which I worked on. Through that alone, I not only got to spend a few days traveling to the Bahamas with people I grew up knowing, but I met a lot of other artists along the way.
I have been writing songs and performing for years, but within the last two years alone I have been able to experience life "backstage," not just as a guest, but as a fellow musician and performer. Now, no matter where I go, or what I do, there is always a musical project to work on with someone. I'm treated as an equal, which means I am respected and sought out to know about. I'm always busy, always traveling. It has been an incredible amount of fun; although being in airports as often as I am is becoming a total drag!
303: What are you looking to accomplish with the new songs? And what are your goals for your career?
Catalina: I am creating a different sound for the next batch of songs I'm getting ready to record, which will incorporate heavier beats, and layering vocals, like working with other vocalists for backing tracks and having their presence within the tracks make more of the melodies and harmonies prominent. I want it to be as intense and ghostly as possible.
Someone backstage at Farm Rock this past September in Illinois suggested writing from a place of "rage," but not in an angry way. I think confidence is a better word — like that feeling you get when you walk into a room of people you know were just talking about you, and you say "hello" and smile, knowing your presence makes them sick and annoyed. You love every minute of it because you love yourself. I suppose it's almost like revenge, but it's just empowering. This next record is going to be my way of walking into that room and not just saying "hello," but maybe even buying the whole table a round of drinks and leaving before they realize I did it.
As for my musical career, I think I will take a short break from the studio and playing shows, while the next record is being mastered, so I can have time to work on my second book.
The first book is called "One Of The Lucky Ones," which you can find in Barnes & Noble or online at Amazon, and it was written in a dream-like form, reminiscing about life in a small town. I am sure it sounds like a cliché concept, but the point was to make the cliché incredible with detail. It wasn't so much about the story, as it was about the poetry of the story.
The second book will be a collection of my greatest memories in the music industry. It will paint pictures of how and why I have become who I am in the industry today.
303: When can we expect from you in the near future?
Catalina: The plan is to head into the studio in Atlanta again this coming winter, and I will be at Chicago Recording Company before then, as well.
As for the projects I am working on with other musicians, I was just in the studio with a new and upcoming band called Green Denim, from Chicago. The record will feature my vocals, as well as Jesse Camp's. You probably remember him from introducing videos on TRL on MTV with Carson Daly. He is a brilliantly talented guy. He is my gypsy brother! Blair and Sam of Green Denim, and Jesse [Camp] and I have all become a little family. It has been great.
Also, I will be filming a music video for my new single, "Be Still And Stay," off of Boneyard Gypsy, at the end of October with KMG Life, a multimedia facility located in Denver. My friend Jimmy Mess, who drums with The Prophets of Addiction from Seattle, is coming out to be involved in the shoot as well. Only great things to come!
Written by Samuel Lang of 303 Magazine.
Feature photo courtesy of Brien Excell Hollowell.
Article photo courtesy of Sean Hartgrove.
Music courtesy of Kate Catalina.