Where: 1600 E 17th Avenue 
When: Monday-Thursday 11am-10pm, Friday 11am-11pm, Saturday 9am-11pm, Sunday 9am-10pm
For the past ten years, Denver has been a city of transformation, especially when it comes to dining. Since 2004, the city has emerged as a culinary rising star with a plethora of new restaurants joining the ranks on what seems like a daily basis.
There are many restaurants that have shaped the Denver dining scene over the last decade. At 303, we recently named our picks for the 10 Most Influential Denver Restaurants of 2004-2014 in our 10 year anniversary print issue. But as important as it is to reflect on how we got here, it's also time to appreciate those that are paving the way forward.
With its own recent transformation, P17 Bistro is a prime example of the future of Denver dining and the city's appetite for change.
A decade ago, the space opened as Parallel 17, an Asian fusion eatery from Chef Mary Nguyen. The atmosphere was upscale and the menu was peppered with exotic ingredients. For years, Denver diners sat down for bottomless pho brunches and swanky date nights.
"It evolved to something that was so unfamiliar. Parallel 17 became upscale to me, too fussy…I just needed a place I could eat at on a Tuesday night."- Chef Mary Nguyen 
This year, however, Nguyen officially shortened the name of the restaurant to its widely used nickname, P17, and and revamped it into a neighborhood bistro. In place of potstickers and curry, you can now enjoy small plates including mussels and meatballs, or entrées like chicken pot pie and gnocchi a la Parisienne.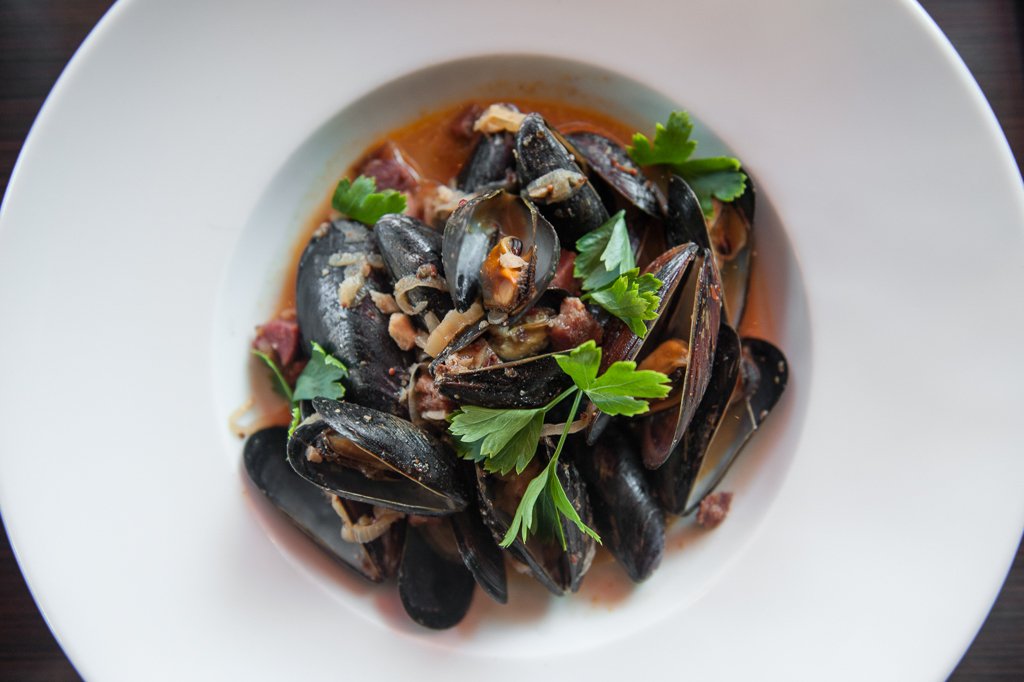 The prices are easy on the wallet, the ambiance is pretension-free and the dishes are about comfort instead of mystery, but the technique and execution remain impeccable. Denver may be seeing a fast-casual explosion right now, but restaurants like P17 that are combining the accessibility of fast-casual with the quality of fine-dining are filling an ideal niche for Denver's hungry masses.
As the city continues to grow and change, it will be chefs and restaurateurs like Nguyen that will succeed – those that are willing to transform along with Denver. There will always be a place for the white-table cloth experience. Going out to eat should feel special, but in Denver, we also appreciate being able to enjoy a memorable meal after a 10 mile bike ride or while wearing hiking boots.
It's restaurants like P17 Bistro that are making dining memorable in a new way with dishes that are comforting, yet satisfying to our maturing palettes. Diners in Denver are hungry for an inviting experience that creates a sense of connection to both the city and each other, and thankfully Nguyen and others like her are here to offer us exactly what we're craving.
All photos by Glenn Ross