Get ready for glitter confetti, neon booty shorts, and rainbow flags galore – Denver Pridefest is just around the corner. The event will take place in downtown Denver at Civic Center Park and will kick off on Saturday June 21st with the Dyke March at 2 pm. The official Pridefest Parade will start at 9:30 am on Sunday June 22. To learn more about the event click here.
If you've never been to Pridefest before then you're in for quite a treat. It's a festival full of fun, self expression, and celebration of love. Prepare to see lots of skin and expect to get out-dressed. Drag queens will rule downtown as rainbow flags fly high. Not sure  what to wear to pride? 303 Magazine has your Top Five go to Pieces.
Fashion guide to Denver's Pridefest
Glitz it Up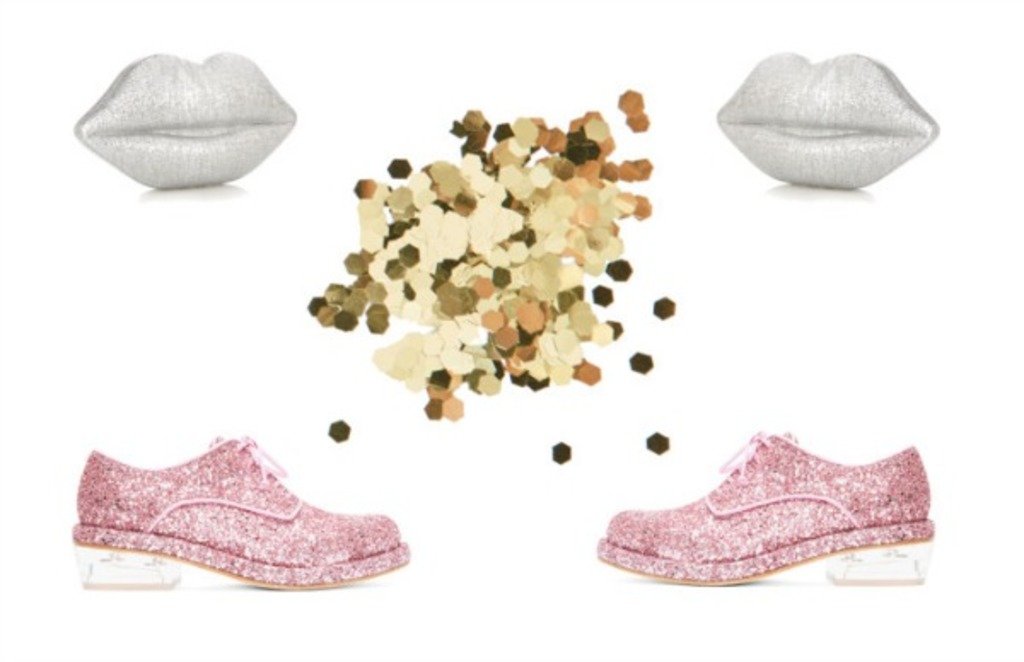 Simone Rocha Pink Glitter Derbys: $490 // Lulu Guinness Lips Clutch: $420 // TopShop Lose Glitter: $8
 If these one thing you need at pride its glitter. Go easy with a sparkly necklace and glittering clutch or go full out with glitter body paint. Join in on the fun by exaggerating your look with glitter eye liner, lipstick, and nails. However you decide to wear it, just wear it. You don't want to be the only fool not sparkling in the sun.
∗∗∗
 Let it Show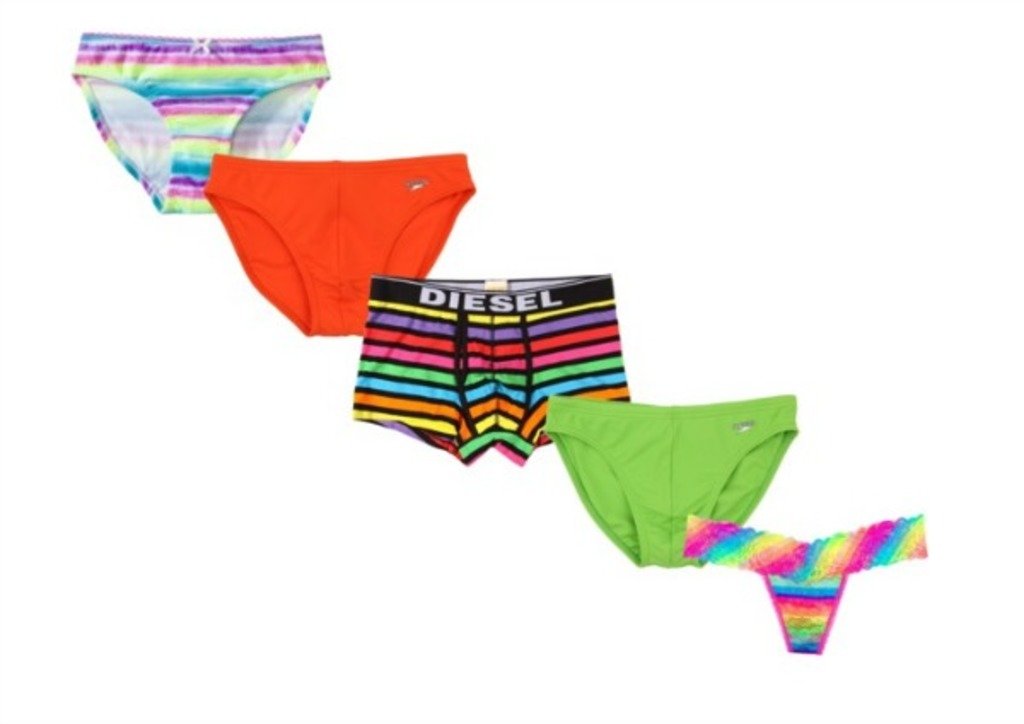 Target Rainbow Bikini Bottom: $2.50 // Mens Orange Speedo: $31 // Mens Diesel Trunk: $26 // Mens Green Speedo: $31 // Victoria's Secret Lace Rainbow  Panties: $3.99
Once you're at the festival there's no turning back. Get ready for a sea of speedos and skimpy underwear, but the best part is you can join in on the fun. Opt for a skimpy hip hugger or go conservative with some trunks. Girls can also join in on the fun! Now there are two times a year where you can dress up like a total slut and no one can say anything about it.
∗∗∗
Gay it Up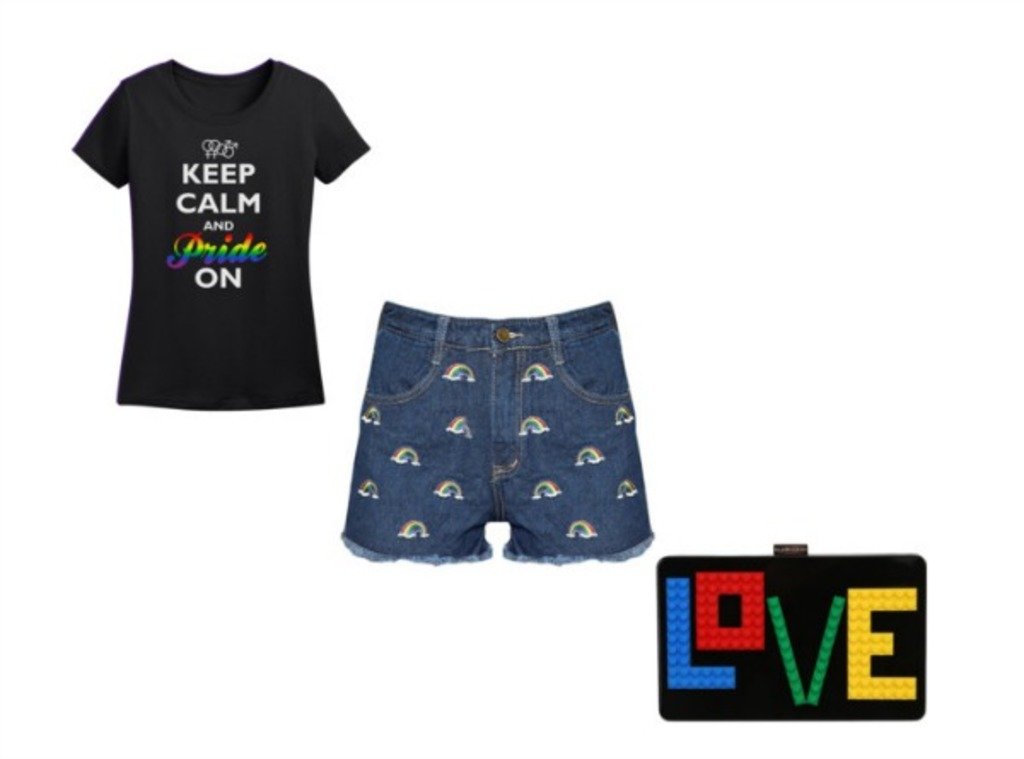 Keep Calm Pride Tee: $15 // Rainbow Denim Shorts: $36 //Les Petits Jouers Love Cluth: $837
Not big on dressing up? Go simple with a rainbow themed top paired alongside some jeans. Spice it up with slogan tees and accessories displaying your pride and support.
∗∗∗
Accessories are Half the Fun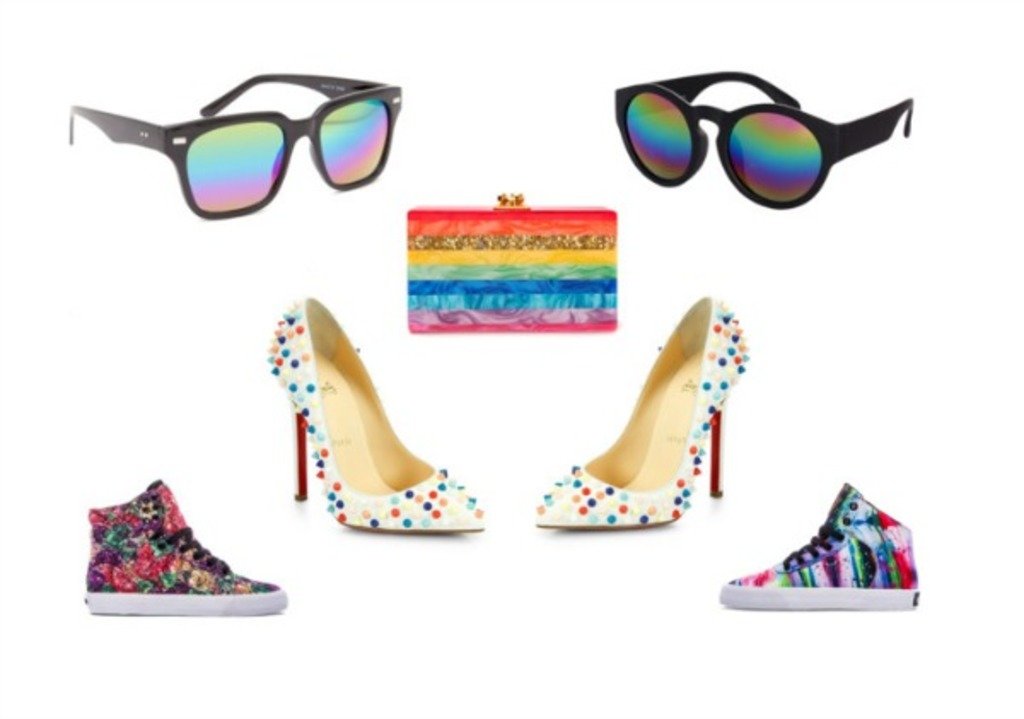 Round Rainbow Sunglasses: $9 // Edie Parker Rainbow Clutch: $1195 // Blue Crown Rainbow Mirror Sunglasses: $10 // Christian Louboutin Multicolor Pumps: $1295 // Supra Skytop Sneakers: $90 // Supra Cuttler Sneaker: $70
No outfit is complete without a string of rainbow beads and an arm full of colorful bracelets. Wear comfy rainbow sneakers or take a risk in some multicolored pumps.  Swap out your phone case to be festive and celebrate with colorful bags, socks, and shoes. Accessories can make the outfit.
∗∗∗
Dress in Full Drag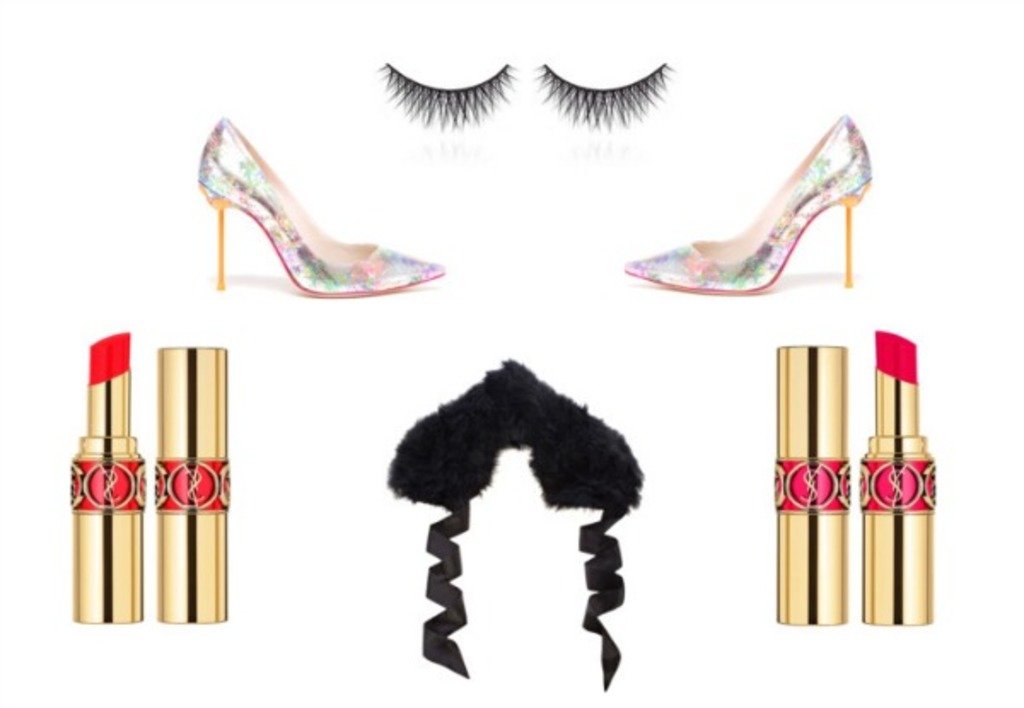 False Lashes: $24 // Sophia Webster Rainbow Pumps: $640 // YSL Orange Shiver Lip Color: $35 // Black Feather Boa: $17 // YSL Caress Pink Lip Color: $35
If all else fails, just go drag! Despite the June heat drag queens and kings will be there in full force. Extravagant faces of makeup will be applied alongside skyscraper wigs and six inch heels. Impersonations are quite popular, so go as your favorite pop diva and get ready to lip sync for your life.
∗∗∗