If you don't have Tinder, you're probably either not single, not looking to date or hook-up with anyone right now, or you haven't heard of the year-old app that has given our generation an even easier time finding a mate than ever before. The red flame icon is familiar amongst many, even those who don't have popular apps like Instagram. It's free and all it requires is a user with a Facebook page.
In a nutshell, Tinder hosts hundreds of thousands of profiles – a name and a few photos, along with an ounce of information like the words "Not looking for anything serious" or "I love bacon, my dog and hiking" or "Just moved to Denver, looking for new friends." And yes, those are actual examples. It also shows which friends and interests you have in common on Facebook, but you can turn that option – along with the option to write anything about yourself or what you're looking for – off.
But before you go download this app on your iPhone, iPad or iPod touch, there are some things you should know and tips to Tinder by.
5 things to know about Tinder:
1. Most people on Tinder use it as a hook-up app. They might tell you that from the beginning, or you'll find that out on your first date when they start rubbing your leg after a 5-minute conversation. Just be aware, especially if that's not what you're looking for.
2. You'll recognize MANY people on Tinder. Whether it's your ex, someone you've always wanted to go out with, or even your best friend's current boyfriend or girlfriend, chances are that you'll run into someone you know. To avoid awkwardness, you can swipe left and never see their profile again, or you can finally  get the chance to see if they're into you as well. It's actually a good ice breaker.
3. Tinder tells you how far a user is away from you – literally. This has pros and cons. Sometimes it says "less than a mile" and it's a little creepy. Does that person live in your building? Are they in the same grocery store as you right now? You never know, which is fun but also terrifying. It even follows someone when they leave the state, so you can track someone – if you're creepy like that.
4. A lot of people on Tinder don't live in your area. Even if someone's profile says they're 5 miles away from you, chances are that they're visiting, at the airport, and/or won't be in town for long. Most users do live in the state they're using Tinder in, but a lot are traveling. That might be one of your questions when getting to know someone: Do you live here? Or are we going to go out/hook-up and I'll never see you again?
5. You can only communicate with users that you like and that like you. If you pass on someone, you'll never see their profile again, and they can't see yours. If you swipe right to like someone, but they don't like you back, you won't see their profile again. If you both like each other, you're alerted that you "have a new match," and you can start communicating through a messaging system that looks like an iMessage. But if the convo is going sour, you can block someone. Their profile will be deleted from your list, and you won't be able to continue conversation. If for some reason someone's profile disappears and you didn't delete, they probably did.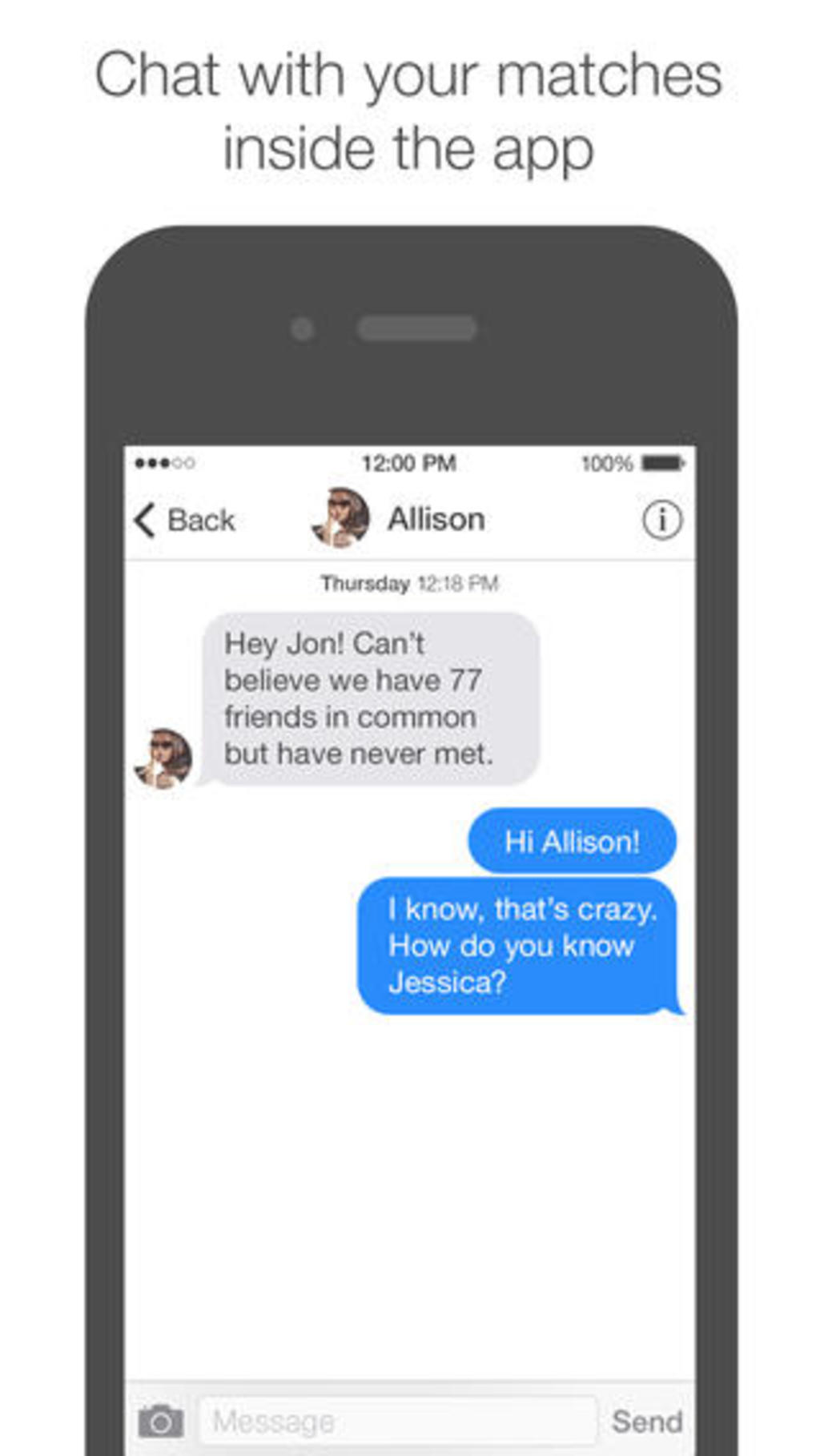 T

i

n

d

e

r

T

i

p

s
DON'T
…give too much information about yourself before meeting and getting to know someone. You never know who the person is that you're talking to. Avoid telling them your last name, where you work, and even your phone number until you feel comfortable with them knowing everything about you.
…swipe left or right too quickly. Sometimes you accidentally "swipe right" – meaning you like someone – and you didn't mean to. Or you skip someone that you actually might like. So take it slow.
…give someone your address right away. Even if you're using Tinder as a hook-up, you should at least meet the person first. I would suggest the "three date rule," because then you'll probably know their real name, what they do for a living, and if they are (mostly) who they say they are.
…put photos of yourself up from years ago and/or after you've gained/lost weight. If you want to accurately represent yourself, use photos that actually look like you to avoid awkwardness when you meet someone.
…"like" someone if you have no interest in them. Word on the street is that guys "swipe right" for every girl, not even looking at their photos. But seriously, there are thousands of people on Tinder. Set some standards.
…go on too many Tinder dates every week. There is such a thing as too much dating, and instead of figuring out what you want in a partner, you might just turn yourself off of dating completely.
DO
…have fun exploring Tinder. You might know a lot of people on the app, but there are also a lot of interesting people that you wouldn't normally run into.
…go into Tinder with an open mind. You never know what could happen.
…set some standards. I pretty much said this before, but since there are so many people on Tinder, it's ok to skip someone you're generally not interested in. That doesn't mean that you can't give someone a chance, but don't force yourself to go out with someone.
…actually use the app as if you were going to meet the people you're communicating with. Once you start a conversation, you can block someone if it's going nowhere. But if it's a good conversation, try meeting for coffee or a drink – in a public place. Hopefully the conversation will continue and you'll get to chat face-to-face.
Finally… Have fun with Tinder. Don't take it too seriously, but keep an open mind.