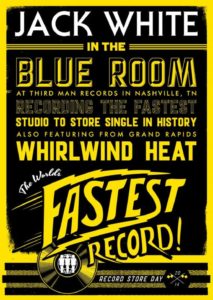 Jack White will defy all odds on this year's Record Store Day, which falls on this Saturday April 19. While throngs of stoners will be mulling around Denver seeking live music and munchies, Third Man Records in Nashville, TN will be hosting Jack White's ambitious studio-to-store, limited edition live recording of the title track off of his new album, Lazaretto.
White will be recording the song around 10am in Third Man Records' blue room and then the track will be brought over to United Record Pressing, where they will begin pressing 45s. Photos taken at the live recording will be featured on the record's sleeve.
Meanwhile, fans who have purchased tickets to this event will be entertained by the likes of Whirlwind Heat, who will be playing their first live performance since 2006.
Third Man Records promises that everyone who shows up to their store (during business hours) on Record Store Day- even if they haven't purchased advanced tickets to the event- will be able to buy their own copy (one per person!) of the limited edition World's Fastest Record.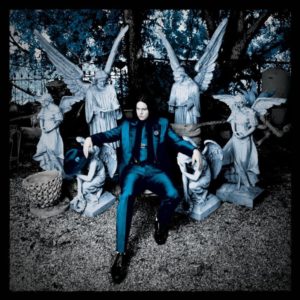 Jack White's new album, Lazaretto, will be released on June 10. It will be tough to follow Blunderbuss, which racked up five GRAMMY nominations (including Album of the Year), made every "Best of 2012" list, and was named MOJO's #1 album of 2012.

And for all of you record geeks out there, White is offering a one-of-a-kind "Vault Package #20," available for pre-order through April 30 at www.thirdmanrecords.com/vault.

Included in the package are limited edition pressed blue and white vinyls, extensive album art, a fold out poster, and the bonus hardcover 40-page lyric book.

After witnessing White at Red Rocks during his Blunderbuss tour with the Peacocks and the Buzzards, I am personally thrilled that he is releasing a new album. This means (hopefully) that he ought to be touring in the neighborhood in the not-so-distant future. As of now, his touring schedule skips around from Canada to Europe, with a few (already sold out) Midwest shows in between. As soon as we hear word of a Jack White show in the Mile High, you'll be the first to know.

Scream along to the track "High Ball Stepper" off of Lazaretto:

[youtube:https://www.youtube.com/watch?v=sRbnAxrS3EM]