What: The 2014 Taste of Vail, Debut of Rosé Signature Event
Where: Lionshead, Vail Colorado
When: The event is every Spring with 2014 happening from April 2nd-6th.
Taste of Vail is an annual four day food and wine festival set at the base of the heavenly Vail ski resort. Thousands of foodies gather in the village every year to try out the best the city and all its participants have to offer.  This year the festival welcomed two brand new events, namely The Debut of Rosé. Attendees were invited to be some of the very first to sip on brand new 2013 rosé releases from almost 50+ different labels. This, accompanied by tasty bites from local eateries, set the mood for a chilly afternoon of pink drink.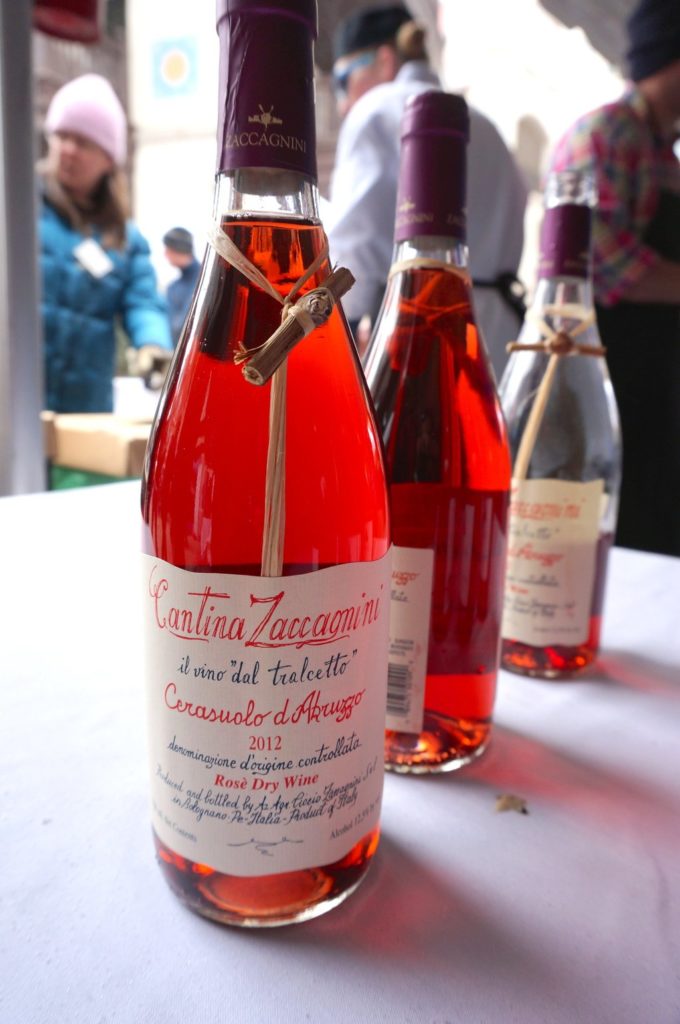 The venue was setup underneath a great white tent in Lionshead, where rows and rows of bright pink translucent bottles were put on display. Although it was slightly snowing, the event wasn't plagued by cold, rather the masses of bustling people and cooking stations kept the space warm. Plus, a couple cups of rosé helped soothe any lingering chills. Serving stations were setup in a circular fashion allowing guests to move rather freely from one vendor to another. Each vendor provided a pretty decent pour, which to some was a little daunting since many stops didn't have pour buckets. This caused many people to either finish their drink or leave their half emptied glass behind. Prolonged sipping however led to an opportunity for chatting about the label. Some servers were keen to the discussions, whereas other were not.
I received the most information from the Ercavio Rosado station, where a knowledgable sommelier explained to us the background of this tempranillo based rosé. This particular label  hails from the central region of Spain, specifically Toledo where it is grown in a climate and altitude much like Colorado. The cold, dry winters followed by warm summers and cool nights are said to create an  ideal condition for the ripening of the grapes. The rosé itself was very pleasing with many fruity and candy like notes of strawberry and bubblegum followed by an strong acidity. The softness of this wine followed by an acid punch was pleasing and beautiful.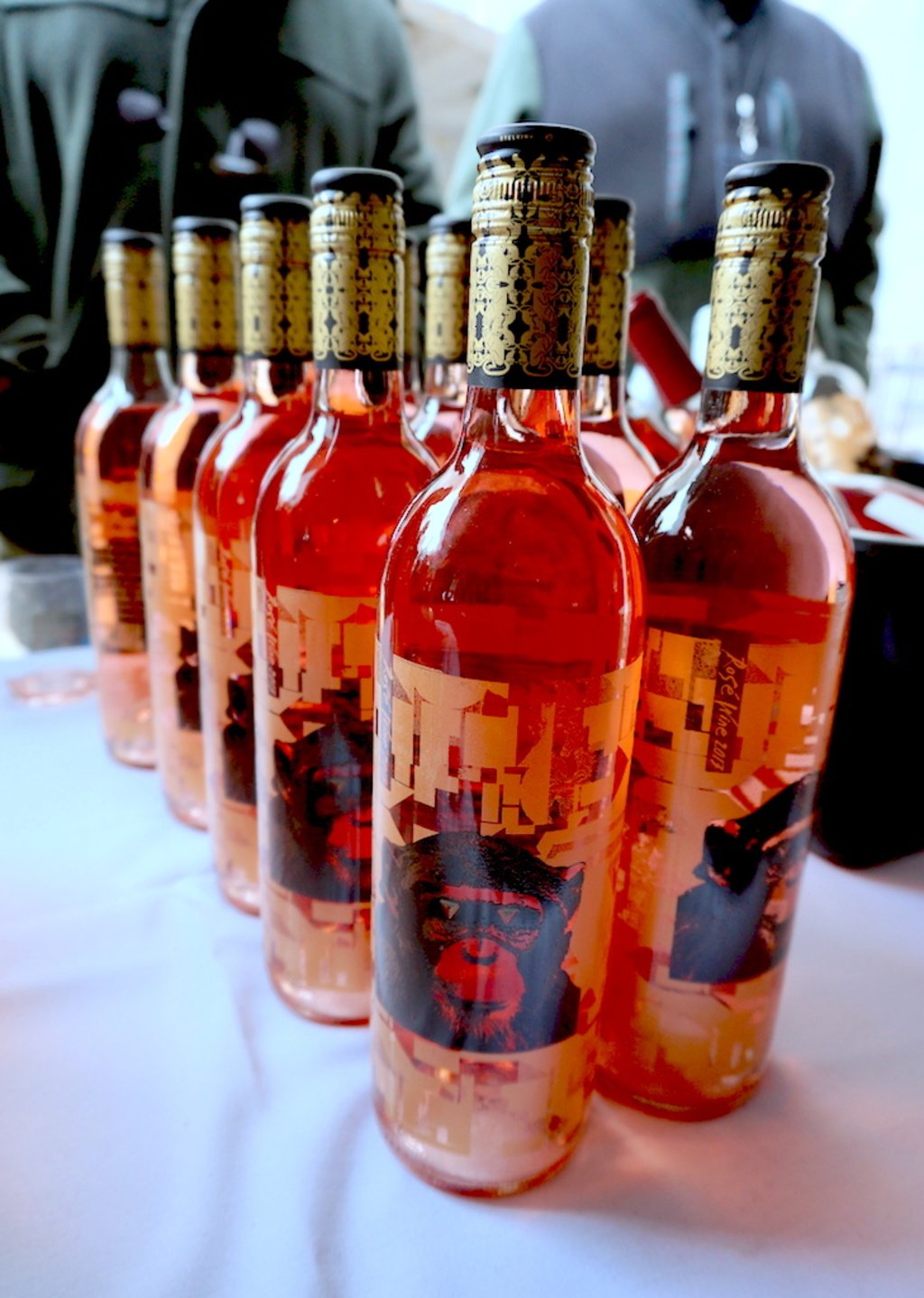 Other favorites included  Cantina Zaccagnini Rosé and The Infinite Monkey Wine Theorem Rosé. The Catina Rosé from the  Bolognano region in Italy is made from a 100%  d'Abruzzo wine. It is dry, sweet with hints of oak. It was the most interesting rosé and stood out well amongst a crowd. Like their pinot grigio, this rosé pairs well with nutty cheeses like a brie or gruyère or cold pasta dishes on a warm summer night. It is well priced and most likely the bottle of rosé I'll pick up next at the liquor store. The Infinite Monkey Wine Theorem rosé was also complex and had the most beautifully designed bottle. Although design shouldn't be a big factor, when it comes to rosé and its slightly mundane reputation, style and chicness does count a bit in this department. This urban winery actually make their rosé look hip and cool, rather than ultra WASPY. The wine itself is filled with notes of juicy fruits like watermelon and finishes creamy and lush.
Overall the Debut of Rosé was a fine addition to this year's Taste of Vail. I appreciated the focus on one product and the ability to cross compare so many labels of rosé at one time. It provided a in depth look to an otherwise relatively inaccessible wine and opened it up for full examination and enjoyment.
 All photos by Brittany Werges