What: Pierre Michel French Café
Where: 201 Wildcat Reserve Pkwy, Suite C-10 Highlands Ranch
Pros: These organic French pastries are made daily with skill and love. The family atmosphere is warm and authentic, but most importantly, all of the food is absolutely delicious.
Cons: Highlands Ranch may be a bit out of the way for many Denverites. You're going to have to get here early, especially on the weekends, as the pastries often sell out quickly.
Though I've never been to France, I often find myself dreaming of it—and my dreams always revolve around the food. Since I can't afford a plane ticket to Paris anytime soon, I took a trip to Highland's Ranch to visit Pierre Michel French Café and Bakery. If you're looking for some of the best pastries around, I suggest you do the same—you will not be disappointed.
Owners Eric and Isabelle Vivier moved to Colorado from Lyons, France about six years ago with their twin daughters, leaving behind their well-established bakery to explore what the USA had to offer. Luckily for us, their decision to move to Colorado was a no-brainer–mountains, sunshine, universities for their daughters to attend, and most of all, a high concentration of nice people.
The Viviers ran a bakery in France, and naturally they wanted to continue their careers here in Colorado. After a lengthy struggle to even find the right place for the shop and to be approved with no American credentials,  they opened about five years ago–during the height of the recession. To spread the word, they passed out sample pastries along with fliers in the Whole Foods parking lot. Isabelle vividly recalls crying every night, wondering if they would make it. It took two years before they began to cultivate the devout following that they have today.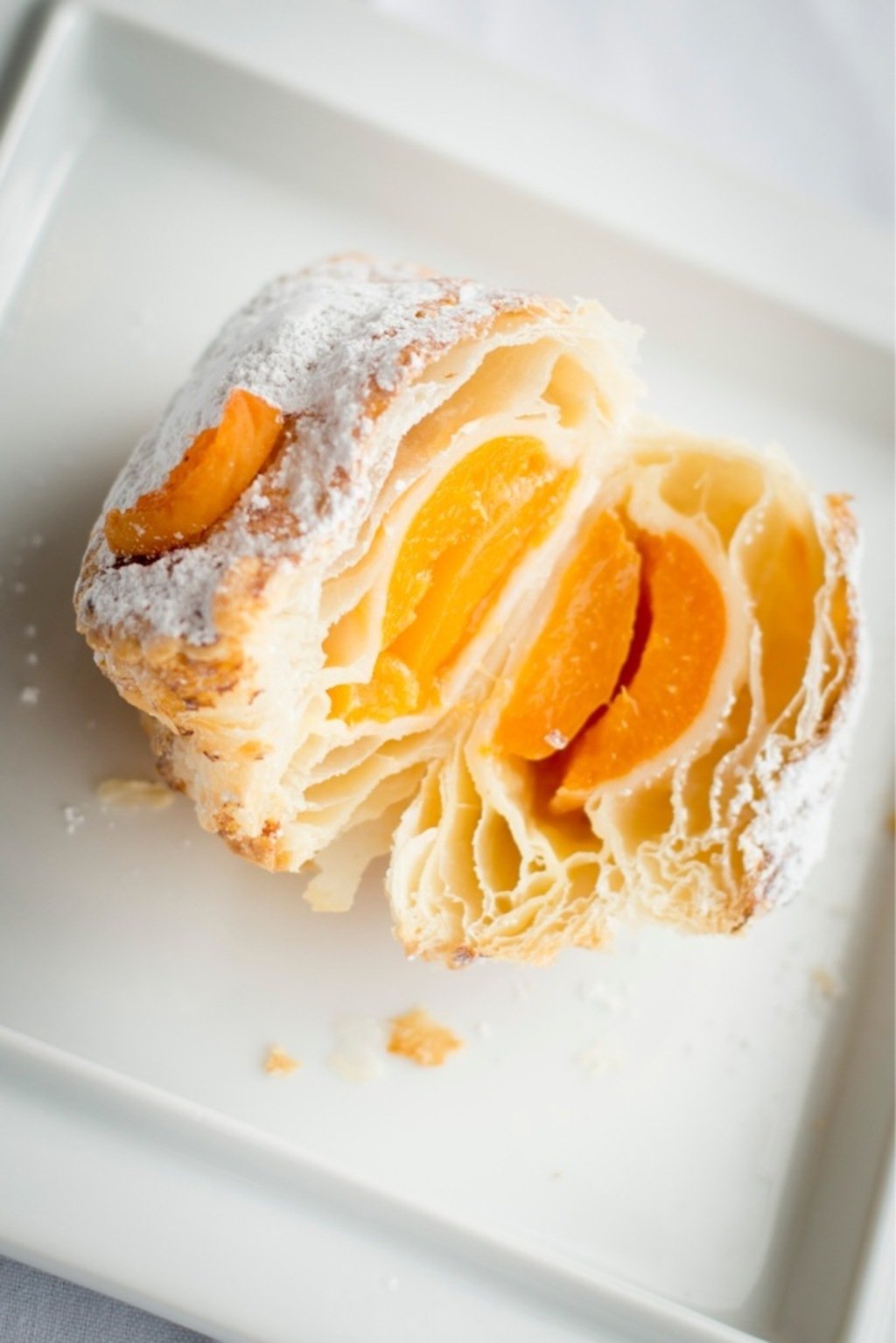 Now the bakery sells out pretty much every day, usually before eleven on the weekends. Isabelle would rather run out of product than compromise on quality to provide more. She arrives at the bakery at 1:15 A.M. every day to begin preparing the day's fresh pastry, but she doesn't mind. "I love coming to work," she says, "because I have the passion. I love what I do." They make all their pastry from scratch every single day—the crescent dough, the brioche, and even the ganache and pastry cream. They offer almost thirty different types of croissants every day, all up to the whims of Isabelle. "I've trained my customers well," she says with a smile. While regulars can expect standards like pain au chocolat every day, they know that the Nutella and banana tart could be there one day and gone the next. It all depends on what's sort of produce is looking good that day, and what Isabelle feels like baking.
While the Vivier's love Colorado, they do miss the incredibly easy access to stunning ingredients that they enjoyed in France. In Lyons, she says, she could walk out the back of her bakery and be in the market square, surrounded by local farmers and merchants selling the freshest dairy and produce. Herem the Viviers have to work much harder (and drive much further) to find products that match their exacting specifications. Isabelle will  easily spend six hours shopping, going from store to store if the fruit doesn't look good enough.
All of the ingredients at Pierre Michel are organic (excluding the Nutella, of course), and the butter is European. You will never find preservatives or dough conditioners here. The Viviers favor the classic techniques they learned in their small mountain village in France, where they first began baking. While Isabelle and Eric both attended culinary school (Isabelle also attended the famed Valhrona chocolate school), their passion for good food runs deeper than that. When I ask Isabelle about her inspirations for working in the kitchen, she immediately thinks of icon Paul Bocuse, who championed simple, unfussy food made fresh with the best ingredients. The vision has translated well, and the food here speaks of quality, tradition, and love, with a little joie de vivre mixed in for good measure.
In the age of everything gluten free, it's nice to see that people are not only making breads and pastry traditionally, but that they are so popular with Americans. It certainly feels like a victory for Isabelle, who remembers how much hard work her and Eric have put into it.
She also remembers how baffling she initially found the behaviors of her American patrons. The French take their long lunches to sit and eat, enjoying the pleasurable time to slow down, relax, and converse. When Isabelle first started serving food here in the States, she had never heard of the concept of the  "to-go" box. "I thought they hated my food," she said. Luckily, someone kindly explained to her that that was not the case—in fact people liked it enough to want to take it home with them.
I, for one, don't see how I could come here and not take home as many things as I could fit in one box. These pastries are among the best I've ever had. The flaky layers possess a perfect texture– moist inside, yet crisp and crunchy on the outside, the buttery crumbs falling everywhere as you bite in. One of my favorites was the strawberry-banana jalousie, with house-made strawberry jam and chunks of fruit peeking through the intricate lattice top. Also delicious was the nutella-pear combination, with flourishes of chocolate ganache and a nice sprinkling of powdered sugar on top. While all of the viennoiserie here is gorgeous, Isabelle states firmly that taste is always supreme, and this clearly came through in the not-too-sugary fruit fillings, which nicely balanced sweet and tart against the luscious, buttery pastry. The most popular by far is the chocolate croissant, or pain au chocolat, which employs a chocolate ganache instead of mere chocolate chips, for improved smoothness and mouthfeel.
While I would imagine they miss France very much, Isabelle reiterates how much she and Eric love the friendly people and sunny skies here in Colorado. She treats her staff like family (and indeed, her daughters do work at the restaurant as well). Her smile is contagious, and she admits to dancing in the kitchen while she cooks. I think you can taste the joy in the food, and you can certainly feel it in the inviting space she and Eric have created.
So make the short trip to Highlands Ranch soon. You'll be warmly welcomed whether you choose to sit for a leisurely breakfast, or simply choose a few pastries to take home with you. It's definitely cheaper than a plane ticket to France.