Meet the P.U.N.C.H.I.S Crew. These guys have been Beta Nightclub's resident DJs for about three years, bringing Denver a slew of sensory delights from thumping dance beats to dazzling LED stimulation. Beta prides itself on its "club culture evolving." Not only is the nightclub environmentally friendly (recycling, using sustainable products), but Beta stays on its toes. The crew over there is constantly coming up with new ideas for the club, even while current and on-going projects and parties are in full swing. It never stops.
I recently had the pleasure of interviewing P.U.N.C.H.I.S Crew's Ozuky Pitcher. Check out the interview below to gain some insight on Denver's club culture, the P.U.N.C.H.I.S Crew movement, P.U.N.C.H.I.S plans for the not-so-distant future, and what makes Beta Nightclub one of the greatest dance venues in the country.
303: How did you guys get together and reinvent the Denver club scene? Give me a brief background story.
Ozuky Pitcher: The whole P.U.N.C.H.I.S movement started in 2006. Our beginnings were very DIY- a group of friends and a single disco ball convening at our flat in the Golden Triangle neighborhood after the clubs closed.
We were completely enamored by the cutting edge sound of the music we were listening to and felt compelled to share it with a larger Denver audience.
It was at that point that it dawned on us- perhaps we could take this to the next level and find a venue to host more official after-hours events. After a few attempts with different venues in the downtown area and a lot of street promotion, known local promoter, Preston Douglas, took notice of us. He gave us our first shot at the Beatport Lounge at Beta Nightclub.
303: The P.U.N.C.H.I.S Crew holds Friday night residency at Beta. Tell me a bit about this party. Where else does the P.U.N.C.H.I.S Crew like to play in Denver?
Ozuky: We feel we bring a consistent and fun vibe to the lounge every week and present the artists that we love. There is a palpable synergy between the artists and the crowd.
What makes Fridays unique is the lack of bad attitudes.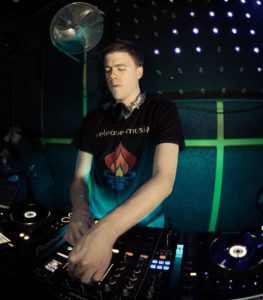 I can best describe it as a back-in-the-day party where everyone is there for the same reason which is simply to have a great time, all dancing to the same beat. We are provided with a great sound system and a Madrix LED board with is programmed and manned by Ben, a founding partner. This provides for a full sensory experience. As for as other venues, We've had two successful nights at NORAD Dance Bar. 
303: What sets Beta apart from other Denver night clubs, other than its renowned Funktion One sound system?
Ozuky: That's simple. The staff at Beta sets it apart from the rest. Anna Munoz seriously runs the best bar in Denver- she's super efficient. The door staff Richie and Rob have a tough job but keep things flowing all night. They do everything in their power to get you on the dance floor as soon as possible! Last but not least, the management team: Cathy, McCray, Lance, Justin and Jill always keep the place bumping.
303: The music on your SoundCloud that I'm currently bouncing around to consists of some upbeat techno and dark house beats. I am digging it. What type of music to you typically like to play?
Ozuky: We are known for representing techno and it's various sub-genres in Denver. Anyone can check out our sound at https://soundcloud.com/p-u-n-c-h-i-s
303: Who influences you, musically speaking?
Ozuky: First and foremost, our residents influence us- Sergei Loginov, Andre Orcutt, Jason Timothy & Diego Santana. We import talent from all over the world and it's always chosen based on what is the most cutting edge at the time.
For example, we've hosted Martin Buttrich, Sante, Alex Cellar, Mikael Stavostrand, Paco Osuna, Black Asteroid, Cassy, Luca Bachetti, Ray Okpara, Martinez, Carlo Lio, and a personal favorite, Patrice Baumel, just to name a few.
303: What can we expect in the future from the P.U.N.C.H.I.S Crew? Any big plans for the spring or summer?
Ozuky: We are about to roll out P.U.N.C.H.I.S Records and we will be hosting a series of record release parties to coincide with this throughout the year. Over the summer, we plan on throwing more outdoor parties so techno enthusiasts are able to bring their pets. We love our dogs and wish we could bring them to the club!
303: What is your favorite part of the Denver club scene other than the pretty girls in booty shorts and furry leg warmers?
Ozuky: We strive to provide an adult-oriented atmosphere. Admittedly, we love good fashion and believe it goes hand in hand with our music. Every week is a celebration of these ideals. We invite you to stop by and see for yourselves. Thanks for the interview and we look forward to seeing you on the dance floor!
Catch the  P.U.N.C.H.I.S Crew at Beatport lounge @ beta nightclub every Friday night
Photo Credit: Jeremy Stephen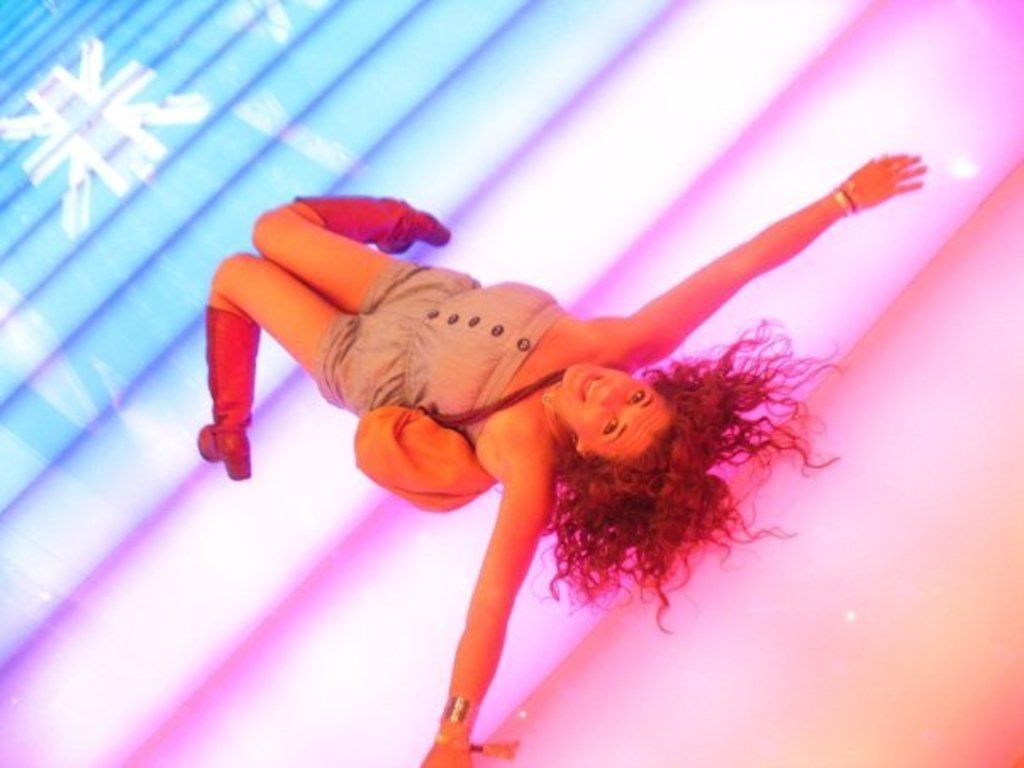 Allison Cohn loves gold spray paint and nonsense. She also has a very difficult time sitting still and keeping quiet. She can often be found dancing like a fool when she isn't hiding out in her mountain lair or gallivanting around the globe. Allison is 303 Magazine's Music Desk Editor, specializing in jam bands, funk, bluegrass, and all things bizarre and avant-garde. If you have something intriguing to share, you can reach her at [email protected]