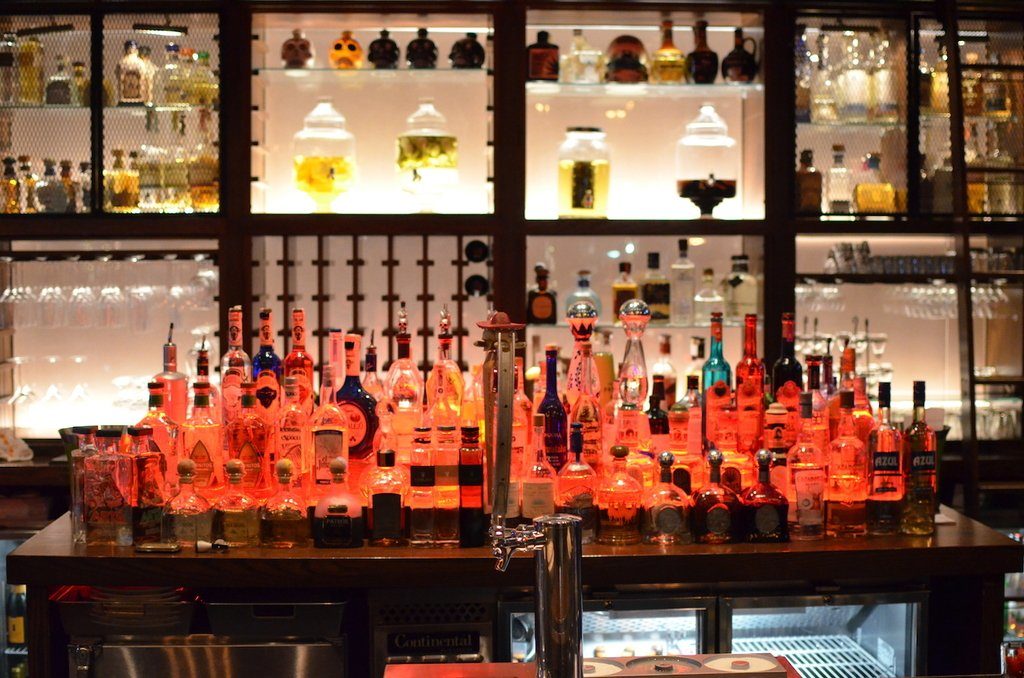 What: La Biblioteca
Where: 1610 Little Raven St, Denver, CO 80202
When: Happy Hour is everyday from 4 to 7 pm. Sunday they have all night happy hour cocktails.
Pros: The cranberry-orange margarita ($5) and the Mini Bahn Mi Dog Slider ($4) are both great options.
Cons: The Asian/Mexican fusion can be a bit off-putting, but luckily the food delivers.
Tequila libraries are all the rage in New York City, but here in Denver we have to survive with just one, La Biblioteca. Luckily, it's a damn good one. 303 Magazine's Food & Booze editor, Brittany Werges, covered the restaurant's unique tequila tasting program, but word hasn't spread that La Biblioteca also has a killer happy hour. Running every day of the week from 4:00 to 7:00 pm, this happy hour serves up well-balanced margaritas and tasty snacks throughout the restaurant.
I've reviewed a lot of happy hour margaritas and La Biblioteca does the drink justice. All of their tequila is 100% agave and talented bar tenders concoct some delicious combinations. My favorites were the cranberry-orange margarita and the house-infused Serrano tequila margarita, both $5. Unlike other spicy cocktails that burn out your palette after a few sips, La Biblioteca's serrano margarita is just the right balance of lime, tequila, and a smooth, warm pepper burn. Even the house-infused pineapple margarita was not-too sweet and worth a try.
 While I expected the tequila to be delicious, I was pleasantly impressed with the high-quality happy hour food at La Biblioteca. The menu has just enough options to please a group but not so many that you're overwhelmed with choices. Highlights include the chicken wings ($6), which had a great sweet and spicy Korean sauce, and the hoisin pork sliders ($4), served with a house made pickle and a won bok slaw. Because La Biblioteca shares a kitchen with Zengo next door, there are also a few sushi rolls on the happy hour menu. Sushi and margaritas seemed like a bizarre combo to me, so I steered clear. But the best happy food item, the mini bahn mi dog slider ($4), made up for Asian/Mexican confusion. The house-made hot dog is petit and served with a great spicy mustard. It's bursting with flavor and the perfect combo of grown-up tastes with nostalgic kid fun.
 Hot dogs and margaritas aside, La Biblioteca oozes a hip, riverfront vibe with plenty of ambiance. Situated in between Lohi and Lodo, I think I'll use it as a happy hour meeting spot that offers something for everyone. And while its sister restaurant Zengo is packed with post-work drinkers, La Biblioteca is an under the radar gem and definitely worth a visit.