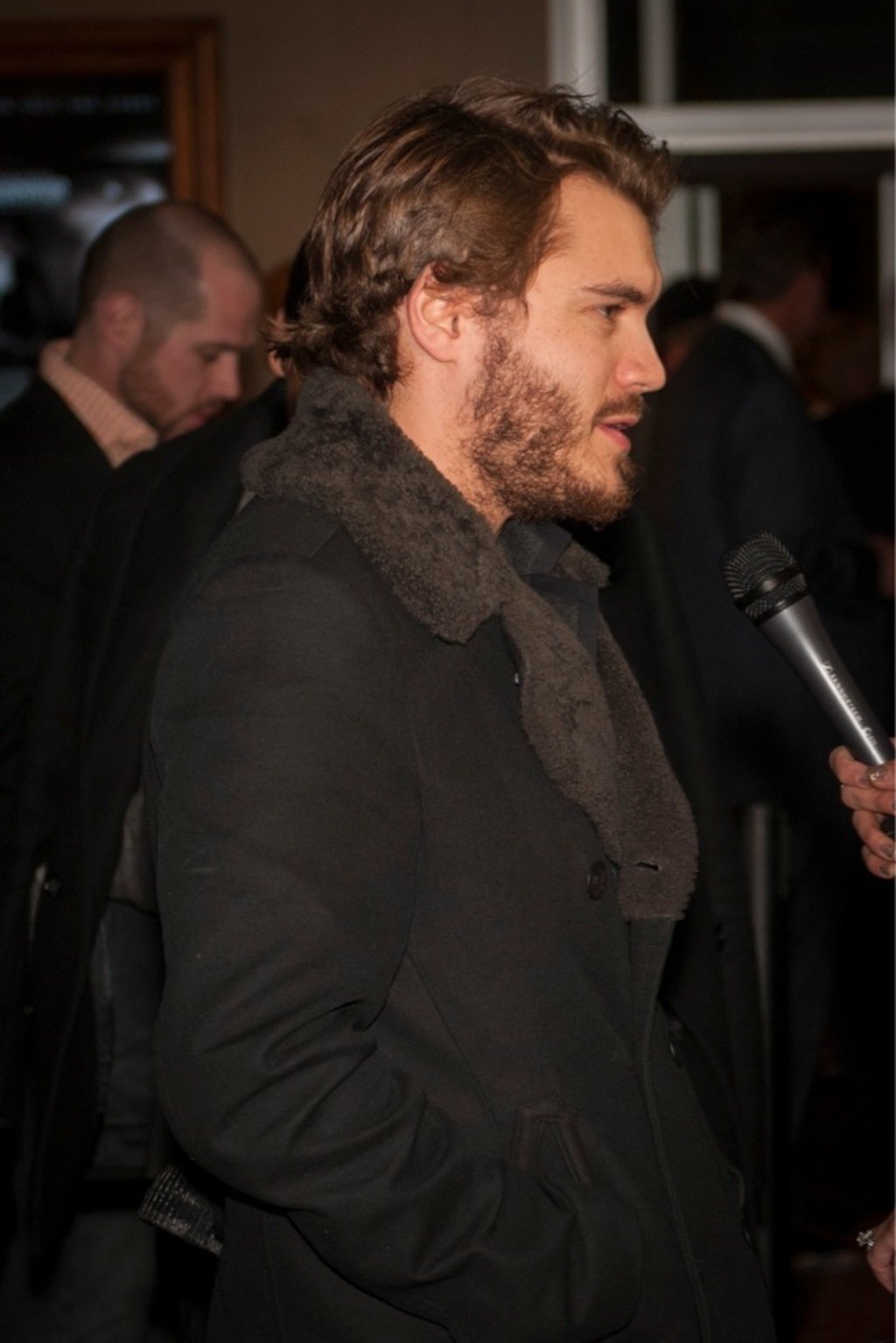 303 Magazine was lucky enough to speak with actor Emile Hirsch on the red carpet at an exclusive screening of the new film Lone Survivor. Hirsch plays the role of Danny Dietz, a Colorado native, local hero, and posthumously decorated Navy Seal. All proceeds from the film screening benefited the Danny Dietz Memorial Fund which grants scholarships to students from Danny's alma mater Heritage High School. Thanks to the praise of Lone Survivor, Danny's bravery will reach the hearts of millions. This story needs to be told.
One cannot train for the raw, realistic, and heart breaking events in Lone Survivor. It is the motion picture retelling of failed Navy Seals Operation Red Wings in June of 2005, in which 4 Navy Seals were sent high into the mountains of Afghanistan. The film is based off the memoir by Marcus Luttrell, the only surviving member of the 4 man mission to capture a dangerous Al-Qaeda's terrorist leader. Director and writer Peter Berg has already been nominated by the 18th Satellite Awards for Best Adapted Screenplay. The film boasts an all star cast including Mark Wahlberg, Eric Bana, Ben Foster, Taylor Kitsch, and of course, Emile Hirsch. Lone Survivor is not pro-war or anti-war, it just is. 
You could feel the energy and excitement in the room as Emile Hirsch entered. He was dapper, soft spoken, humble and casual in a dress coat, jeans and classic Vans. Hirsch's energy and passion for his craft comes through in every role he plays. From Chris McCandless in the highly acclaimed film Into the Wild, to infamous criminal Clyde Harrow in the new A&E film series Bonnie and Clyde, to cult-comedy roles like The Girl Next Door, Hirsch truly becomes the multi-faceted characters he portrays. In Lone Survivor, Hirsch embodies a real life hero.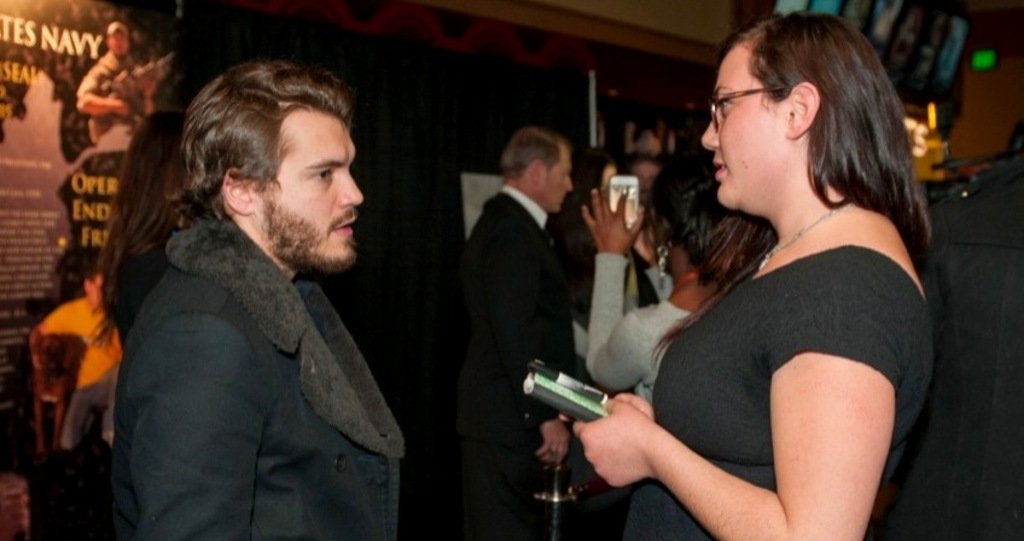 303 Magazine: Thank you so much for speaking with us and congratulations on the film!
Emile Hirsch: Thank you, yeah it's been a great project to be a part of.
Tell me about this role, how was the experience playing Danny Dietz?
Emile: I like roles that challenge me and intimidate me and scare me, and when I first read that book, I was terrified. There is no way to truly know what these soldiers went through. It was a challenging but an unbelievable experience.
Did you enjoy working with Peter Berg?
Emile: I did. I did. Pete is a very spirited guy with a good sense of humor and a real grit and determination, so it made the process a challenge, but a good challenge.
"I like roles that challenge me and intimidate me and scare me."
You often challenge yourself not just as a performer, but in your personal life. I read your Huffington Post article about climbing Kilimanjaro. Have you climbed any Colorado mountains?
Emile: I haven't, I haven't. I should. But yeah I had a great time it was a wonderful mountain to try and climb.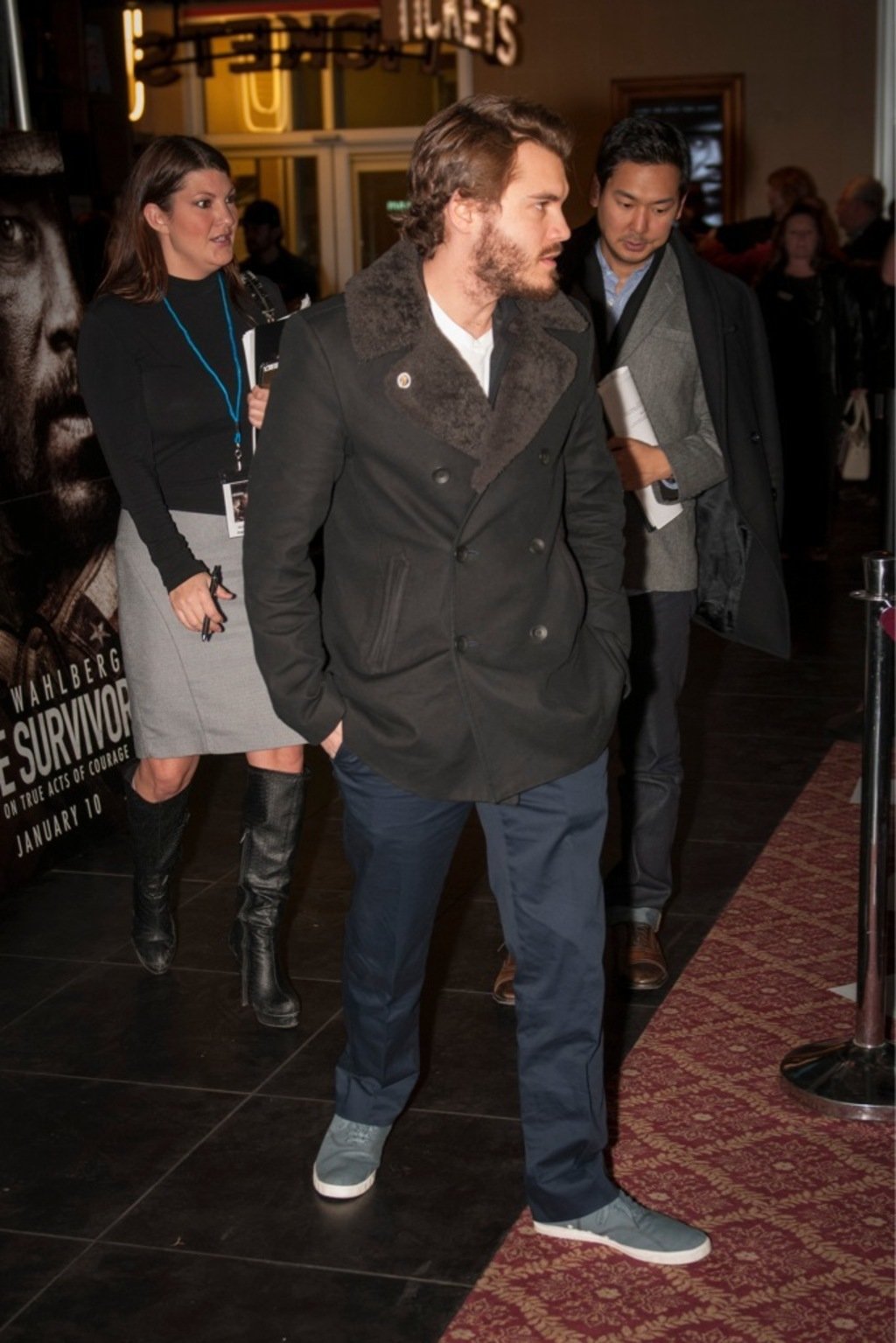 How do you like Colorado?
Emile: I love it, it's nice, it's kinda of cold here. For an LA guy.
You're an LA guy, but you also grew up in New Mexico where Lone Survivor was filmed. How was the experience filming in your former stomping grounds?
Emile: Yeah I grew up in Santa Fe, lived there for about 10 years, and my Mom lives in Santa Fe so a lot of hanging out with Mom. It was great. We were high up in the mountains of New Mexico. Nice high altitude.
That's great. Do you want to do screenplay and direction in the future, is it something you have interest in as well as acting?
Emile: I'm pretty happy with being an actor, but I wouldn't want to rule anything out. I'm happy with the job I have though.
I loved the new Bonnie and Clyde film series on A&E, how was the experience filming a period piece?
Emile: All of the weapons work that we did on Lone Survivor came in very handy on Bonnie and Clyde. I showed up to do some of the weapons work and they were like, "Wow, how do you know how to work all these systems?" And I was like oh I was just trained as Danny Dietz.
Clyde is a complex character, almost a villain, then you transformed into Danny Dietz who is a soldier and an American hero. Is it important to you to play a character that is a real life hero or has that authenticity?
Emile: I play such a wide-range of roles so there's no one criteria, but in this case it was something that was really inspiring. It made me happy to be a part of it.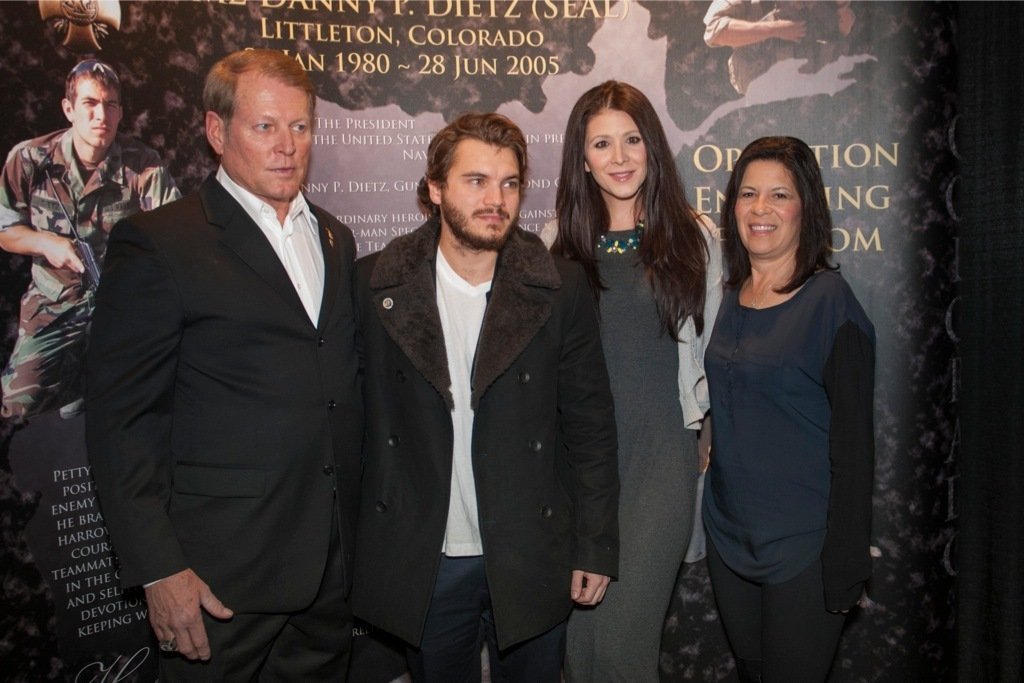 Danny Dietz was born and raised in Aurora, Colorado, and graduated from Heritage High School. Danny's unbelievable sacrifice earned him the esteemed second highest honor in the military, the Navy Cross, as well as a Purple Heart and Silver Star. I had a moment to speak with the family of Danny Dietz at the Lone Survivor premiere. Danny's father Danny Phillip Sr, his mother Cindy Dietz and sister Tiffany looked calm, elegant and poised, their own strength a testament to Danny's. Cindy and Tiffany spoke about the importance of Danny's memory, his sacrifice, and his living legacy.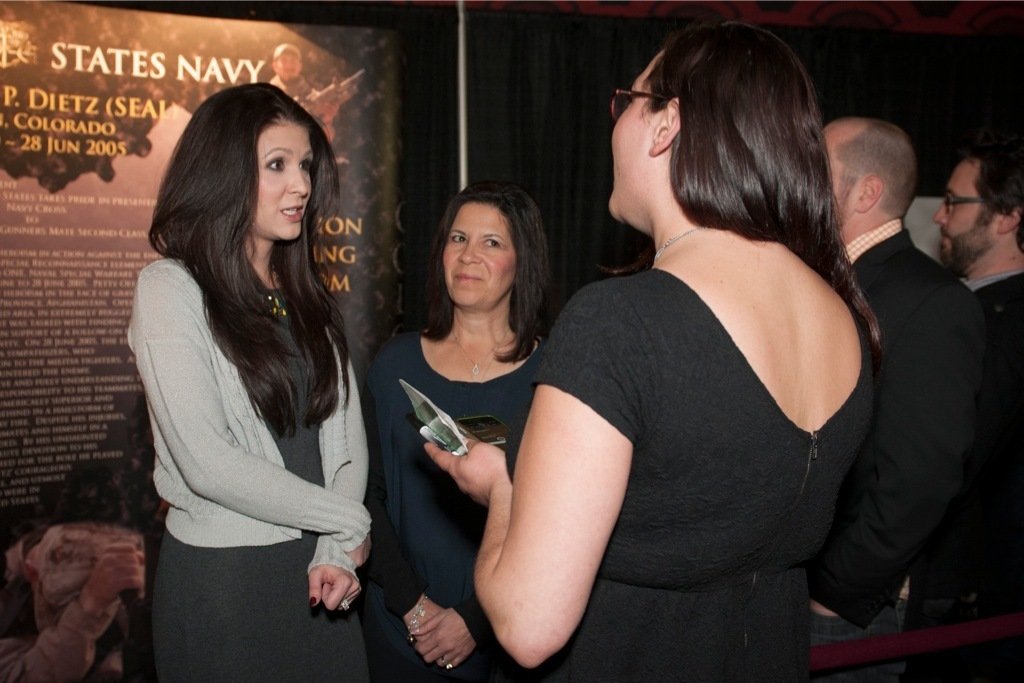 The response to Danny's story has been astonishing. How does it feel to be here in your hometown and see such an huge acclamation and celebration of Danny's life?
Tiffany: It's amazing just how much they truly care. It's just overwhelming the kind of love people have shown our family for my brother. It's amazing to be here with so many people and share this experience with them.
Have you seen the film in it's entirety yet, how hard is it to watch such a realistic representation of Danny's story for you?
Tiffany: We have, we've seen it about 4 times, this'll be the fourth time tonight.
Cindy: Not for me.
Tiffany: My mom doesn't stay during the whole movie, she tends to leave during the battle. It's very emotional as everyone will see tonight it's very devastating to watch, you can't ever prepare yourself to watch something like that. But I think its important that people see the story. I'm so glad that the movie came out because it helps their legacy live on forever. I'm willing to take that emotional roller coaster just so people can know what amazing heroes they were.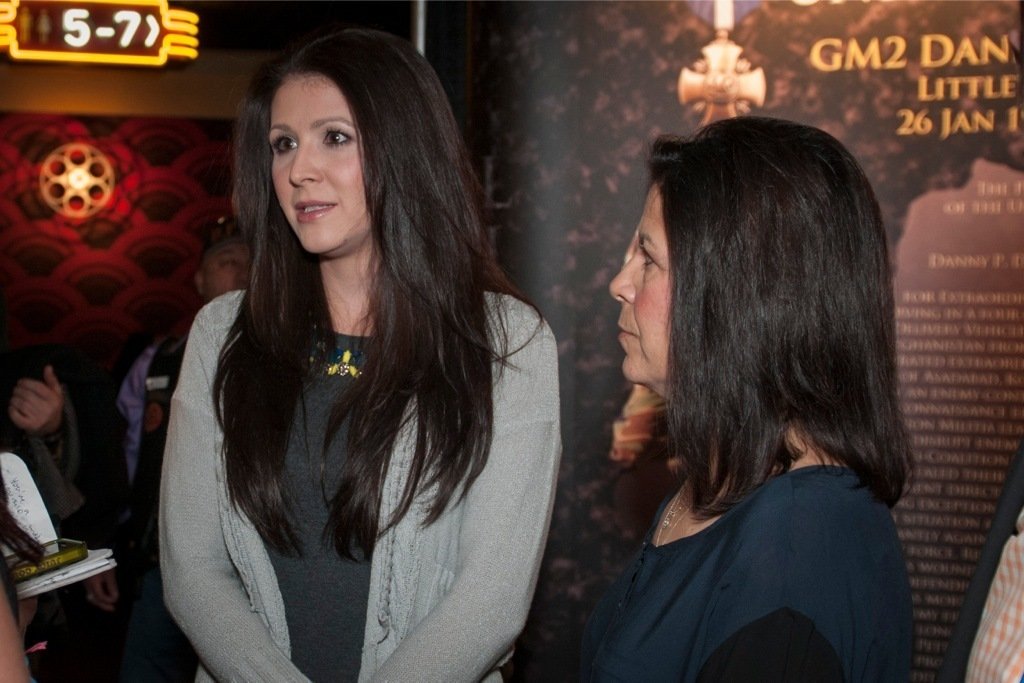 Did you get to know Emile, did he really want to spend time with you as a family to prepare for the role?
Cindy: We worked with him for months, he wanted to get to know the family, where he grew up.
Tiffany: It was important for him to not only learn my brothers story as a Navy Seal but get to know his story and his dynamic with his family and his friends. He got to know who he was as a person, that's what ensured that he did such a remarkable job, he really wanted to know Danny's story.
See Lone Survivor in theaters nationwide January 10th. All photography by Caitlin Savage.