EMIN3M
THE MARSHALL MATHERS LP 2
Rap/Hip-Hop
Rating: 4/5
Release Date: November 5th, 2013
The Marshall Mathers LP. With over 21 million total worldwide record sales. Three smash hit singles. And having been ranked 244th on Rolling Stone's The 500 Greatest Albums Of All Time. There's no album quite like it.
When a record as significant, as prominent and as prolific as Eminem's sophomore sensation, The Marshall Mathers LP, releases, it's all but impossible to top any preconcieved judgments and expectations that people will have for its successor. Those accolades can't be topped in this digital age of music.
But, this is Eminem we're talking about. And if you know Eminem — and even if you don't — you probably know that he's one that "Just Don't Give A Fuck" and will probably never 'give a fuck' in regards to hearing criticism from music critics, fans or anyone else for that matter. (How many lawsuits and allegations have been brought against him for his slanderous lyrical content again?) He just keeps coming.
So, Eminem went ahead and titled his latest LP, The Marshall Mathers LP 2. And as the aforementioned statistics speak for themselves, it's safe to say that this was an extremely audacious move on his part. A title with such musical significance, especially in regards to the history of rap, is not going to be taken with a grain of salt. Critics, fans and Eminem's rap peers, alike, will rip the cover off of this thing if it's not worthy of it's contrived sequel title.
Which brings us to the sequel's content.
Eminem brings his usual flair for quick rhymes, skillfully placed analogies and wit-ridden anecdotes to the table, which have always been above par, and all but flawless. This is nothing new. It's the way that his content has been written, spoken and directed that has changed.
Eminem is no longer a 20-something's man that's trying to straighten his life out (As he's become sober). He's not living in a trailer park with his drug addicted mother. And he's certainly not pressed for cash after his previous decade and a half living atop rap stardom.
This is what people want to hear. It's what people expect to hear. But, it's not what people are going to hear.
It's that type of judgment — and level of ignorance — that will have people screaming bloody murder over a sequel that's hardly the same as the predecessor in any facet. Eminem is a 41 year old man. His days of hazed out drug addiction, comical thoughts of self-mutilation and ego-driven anthemic chorus work, are all but over. You may find a few gems (lines) along the way that you can soak in nostalgic bliss, but don't expect either The Slim Shady LP or The Marshall Mathers LP.
People should be considering themselves lucky that one of the greatest rap artists of all time is still making new music after hitting 40. Too much is often taken for granted.
Now on to the songs.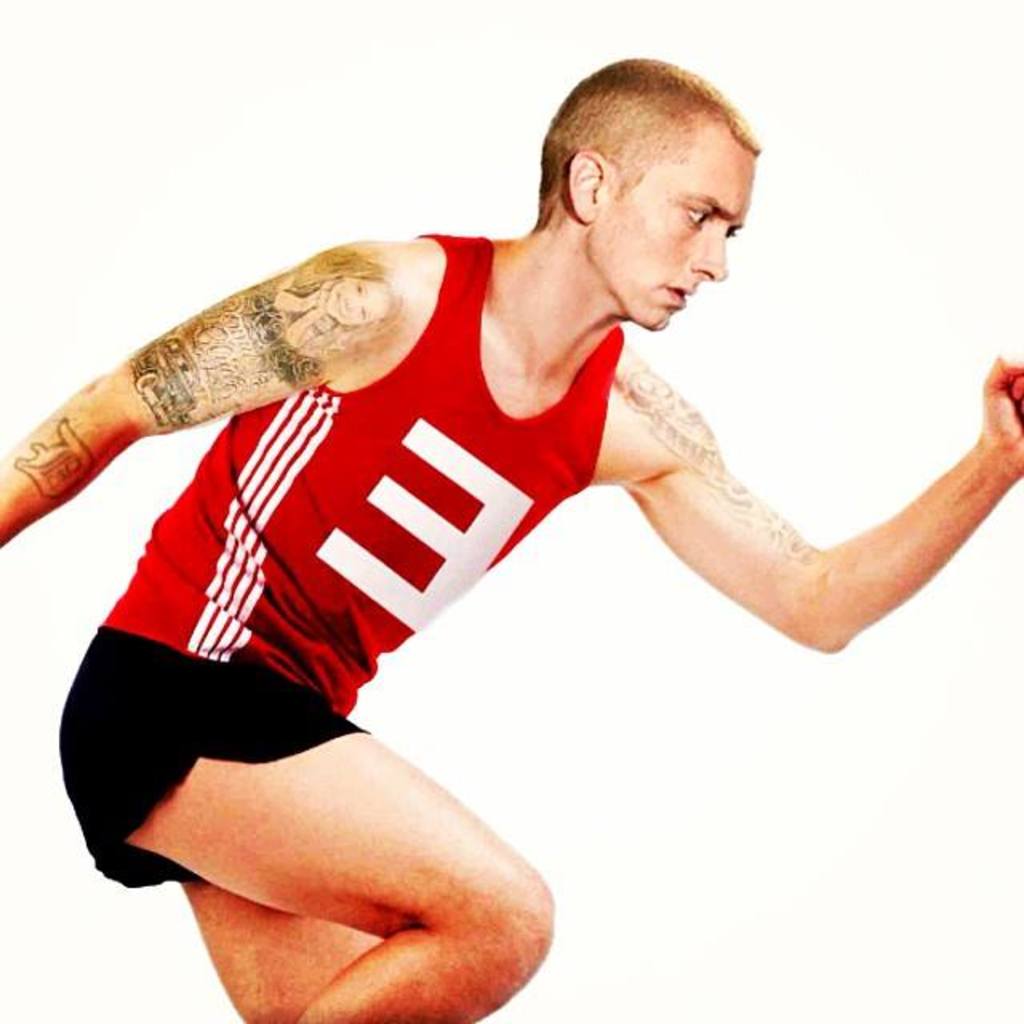 "Bad Guy" is a 7-minute plus enraged, supposed sequel to "Stan" (The Marshall Mathers LP) that sets MMLP2 into a direction more reminiscent of Relapse than MMLP1. The beat alone, which abruptly changes halfway through the song, resembles his macabre, grotesquely disturbing Relapse track, "Insane."
"Berzerk," which was the lead single from the record, comes in hot. Produced by none other than Rick Rubin, himself, Eminem shows flashes of The Beastie Boys throughout — paying homage to a group that helped put White 90s hip-hop on the map. "Berzerk" is easily one of the top tracks on the record.
"The Monster (Feat. Rihanna)" and "Headlights (Feat. Nate Ruess)" are the two tracks that are the most commercially accessible. Rihanna helped put Eminem back in the spotlight on his smash single, "Love The Way You Lie" from Recovery, "The Monster" should be just as successful. Nate Ruess — lead vocalist of the band, fun. — brings an easily likeable and pleasing sound to accompany Eminem's rough-and-tumble lyrical content. Both tracks are definitely noteworthy and will be heard across radio stations throughout the world in no time.
The two non-single tracks that seem to be the strongest in all phases, including, lyrical content, beat production and verse-chorus structure are "Legacy" and "Brainless." Each being completely opposite of one another, do certain things musically that suit the album well. For example, "Legacy" sounds and feels more like a sequel to his hit single, "Stan," than "Bad Guy" ever will. The sound of light rain, the lo-fi vocal filter over Eminem's verses and the soft piano beat, all make "Legacy" a pure non-single hit.
"Brainless," on the other hand, utilizes the delicate piano beat in a more menacing way. It's almost as if Eminem's world has fallen apart and he's gone on a crazed murder rampage, tearing through line after line — whether they have anything to do with violence or not.
Tracks like "Brainless" really free up the album's production quality, setting a completely different vibe for the audience to focus on. This allows the album to flow together in a smooth manner where specific tracks can easily be distinguished from one another due to content and beat production. This type of track differentiation is an area where many rap albums today fail to do well in.
Eminem closes the album with a second lengthy — near 6-minute — song in "Evil Twin," that features Eminem at his finest in terms of wordsmith-y, lyrical rhyming technique and ability.

The Marshall Mathers LP 2 isn't necessarily better or worse than The Marshall Mathers LP because it operates as its own entity. Not to mention, I highly doubt this record was ever created with the intention of contending with such a legendary record. That being said, The Marshall Mathers LP 2 is definitely a step up for Eminem, as his past decade of releases have been somewhat inauspicious. (Yes, for Eminem, not selling platinum with each album's release is somewhat unfavorable in the eyes of the public — Oy vey). A large majority of people may not appreciate the title and may not agree that it lives up to the hype in owning such an iconic name, but Eminem's MMLP2 is quite good in its own right.
In terms of rap and hip-hop, MMLP2 is the best album of the year, thus far. In terms of MMLP2's standing rank amongst Eminem's entire discography (which isn't necessary to do at this point in time), let's just say that it won't top the original Mathers pressing, but it certainly does hold its own — especially in this decade of rap and hip-hop.
Suggested Tracks: "Berzerk" ; "Legacy" ; "Headlights (Feat. Nate Ruess)"
Written by Samuel Lang of 303 Magazine.
Photos courtesy of Interscope Records, Shady Records and Eminem.