You'd have to be insane to find a band on this year's Riot Fest Denver lineup that doesn't make you want to chug some whiskey, put on some brass knuckles and punch your best friend in the head. It's time for some punk rock and indie madness in Denver, so load up on your iron, because if you don't come home with a few bruises, you're doing it wrong.
Below is 303's list of second day Riot Fest bands that are guaranteed to knock you out in the best of ways.
Blink-182 (Riot Stage 10:15-11:30)

Look, there was a time when everyone was half-ashamed to admit they still listened to the poop and dick joke songs of Blink-182. There was a time when if Blink-182 was your favorite band and you considered yourself a punk fan, you were called a poser (the biggest diss possible in the early 2000's). But dammit, if these crazy assholes aren't still playing some of the best and funniest pop punk music of our generation.
They're reportedly working on a new album slated to be released sometime next year, according to an interview with guitarist Tom DeLonge and bassist Mark Hoppus in Rolling Stone. And that's just a few years after releasing their Dogs Eating Dogs EP (2012). Their last LP, Neighborhoods (2011) had some fun songs like "Up All Night," which showed that the band hadn't totally lost their punkiness in lieu of DeLonge's more spacey stuff he's been doing since starting his other (less awesome) band, Angels and Airwaves.
The guys have grown up and there's a lot less dicks-and-balls-and-herpes-based songs, with the last album with that kind of humor being Take Off Your Pants and Jacket (obviously) in 2001, with fun hits like "Rock Show" and "First Date." At that point they were in or close to being in their 30s and had wives and kids and maybe it was getting a little weird for them to be putting whipped cream on their nipples and talking about Satan sodomizing little boys… Maybe…
But I will always have a respect for these man-boys, because deep down aren't we all man-boys in the inside (yes, even you, ladies)? Their stuff is super catchy and they put on one hell of a show, so definitely check them out as they close out this weekend at Riot Fest.
Rancid (Riot Stage 8:05-9:05)
Now we're getting into the '90s punk and ska. I don't care if you don't like them, you have to realize these guys are the real deal. And if you don't, I'll kick your ass… or offer drugs to someone bigger than me to kick your ass.
They helped pioneer modern punk rock and continue to be one of the most respected punk/ska groups of our time. Front man Tim Armstrong and guitarist Lars Frederikson instantly come to mind when someone mentions hardcore '90s punk. As well as beer bottle knives and terribly bleached hair.
Armstrong announced at a show earlier in the year that they have a new album in the mixing stage, which should be released later this year or earlier in 2014, which is exciting since their last album was Let the Dominoes Fall in 2009. The front man has been busy this year, having just released an album and touring with his side project, the very cool band, Transplants (with drummer Travis Barker of Blink). I highly recommend you check them out on your own time.
The raspy, drunken vocals over poppy and often brutal guitars have become a staple in most people's punk playlists. You don't want to miss out on these guys. Face, prepare to melt.
Yo La Tengo (Rock Stage 5:00-6:00)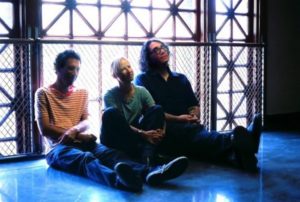 Tone it down a little, relax and enjoy the wild indie compositions of Yo La Tengo. Formed in the mid-80s in New Jersey, of all places, this band has garnered a cult following of die-hard indie heads,
They released a new album at the beginning of this year called "Fade" and fans and critics were not disappointed, despite it being a few notches calmer than some of their more rowdy and experimental work.
The band was formed by Ira Kaplan and Georgia Hubley as a husband and wife duo in 1984. As one of the more musically talented and sonically interesting bands at Riot Fest this year, you might want to stop by the Rock Stage and let your indie flag fly.
Bad Religion (Rock Stage 6:30-7:30)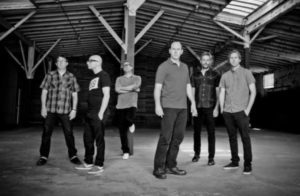 These cats ushered in a new wave of melodic, vocally harmonious punk rock with a strong political presence in their lyrics. Like a lot of bands that formed so long ago (they formed in 1979 in LA) they've had good albums, then they went through some shit, some members left, they didn't have as good of stuff, then most of them got back together and now they rock again.
These Old-school Cali punks are releasing a Christmas album, in October. It will be their 17th album. Every good punk band needs a Christmas album, wouldn't you agree. Here's hoping they perform "God Rest Ye Merry Gentlemen," eh? Eh? Funny stuff.
You will like these guys. You will buy their merch. You will overthrow the religious-driven political oppression that is trying to conquer the world with massive propaganda machines. PUNCH SOMEONE, NOW!
DeVotchKa (Rock Stage 8:00-9:00)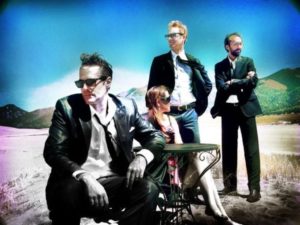 Gypsy punk? What the… These guys rock pretty hard for using mostly classical instruments. They have a very groovy old-world sound combined pleasantly with a punk foundation to bring a very modern and timeless feel.
"I would hope people would enjoy taking a step back from all of this technology and hearing the sounds of real instruments playing music without the aid of more technology," said Tom Hagerman, who plays accordion, violin and piano in the quartet of DeVotchKa (Russian for "girl," in case you were wondering) in an interview in April.
The group are natives of Denver, but the gang gets around. Some of Hagerman's and DeVotchka's work has been used in the soundtrack for films like 2006's indie-lover "Little Miss Sunshine" (Greg Kinnear, Steve Carell) and 2009's hilarious gay-romp "I Love You, Phillip Morris" (Jim Carrey, Ewan McGregor), as well as having songs turn up in the  television series "Weeds."
If you live in Denver and you haven't seen DeVotchKa yet, shame on you. But it's going to be okay, you can make it up to them by showing up on Sunday and throwing fists everywhere.
---
You're going to have a blast, but as with any festival, stay hydrated, don't drink brown or yellow water (unless it's mixed with whiskey or hops) and if you don't like to mosh, it's okay, you can always… go home, poser.