Being single is never easy. Being in the Denver dating trenches, I know all too well the feeling of disappointment and discouragement after many attempted and failed dating dalliances. In the last three weeks, I've been on no less than eight coffee dates (eight!?!). Among the men I've met, there's been a diesel mechanic, a pilot, graphic designer, a bartender/student, a radiologist technician (or similar), chemical engineer and sales guy (?). While it's exciting and interesting meeting new people, it quickly becomes a tired and exhausting exercise in patience and persistence. While many of the men I meet are eager to go out again, I find it rare to feel that sense of mutual chemistry and connection.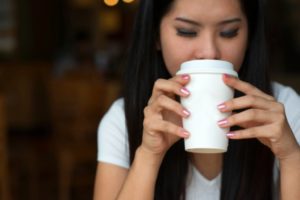 After having lived in, and survived two broken mini-marriages (4 and 3 years respectively), I've become the Christopher Columbus of dating–an explorer. I want to feel a deep attachment to someone again, but have felt hesitant to miss out on cute cads and loveless liaisons. (Luckily, I've been able to satisfy that yearning without much effort.) In any case, I've reached the point when it would be nice to focus on one person and not feel lost in the spin cycle of singlehood.
My "field research" has offered me numerous insights on men (they're pretty predictable), monogamy, magnetism (that elusive thing known as "sparks") and finding meaning in it all.
Here are my top five tips on ways to date without hate:
1.) Play Reporter–As hard as it is to suffer another dull dude over a scone and Starbucks coffee, try and "investigate" their lives and pick out interesting things they have done to ask about or learn. How do you fly fish? What's the climate in Cambodia like? Where do you do karaoke?
2.) Open Up–Sometimes discussing your parents divorce with a total stranger feels liberating and hearing their insight opens up new corridors of thought and reflection.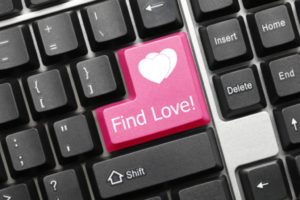 3.) Activity Beats Boring–If possible, make the dates less drab by doing something unique or active. Go trampolining. Have a putt-putt war. See the stars at the planetarium. Ice skate, wine taste or hike. (My most memorable dates involve some "movement" and engagement in an activity.)
4.) Practice Socializing–Learning how to interact and find topics for first dates has sharpened everything from my interpersonal exchanges to interview savvy. It never hurts to brush up on building conversational rapport and developing in-person social skills in the digital age.
5.) Hope Floats–Never give up on the idea of meeting the right person, as this thought keeps the desire to date from disappearing altogether. Maintain a positive and optimistic outlook and it will be easier to drink that 14th skim latte with a smile.