Queens of the Stone Age destroy Red Rocks in one of the best shows of the year
Red Rocks is the perfect place for Queens of the Stone Age. They are a mountain of sound — a serious musical force. When I listen to them, I often picture them as massive, living rock formations, trudging through a sonic desert, destroying cities, crushing livestock and melting faces along the way.
"Nicotine Valium Vicodin Marijuana *music stops* and it's legal here! I love you crazy, pot smoking, drinking, motherfuckin, dancin, hippies!" Josh Homme, lead singer and guitarist, said to the crowd Thursday night.*
This slideshow requires JavaScript.
They opened their set with "Keep Your Eyes Peeled," a track from their latest release …Like Clockwork that really emphasizes the above imagery for me. The first note practically caused the massive rock formations above the packed amphitheater to collapse. Everyone there was completely transported to the dark bliss that is Queen's most introspective album to date.
Parts of this sinister 15 minute short film/music video for the album were played on the screen behind the band:
But unlike many bands who tour on a new album, they did a great job of mixing the new shit in with the classics. Second song: "Millionaire." This is arguably one of their most well-known songs, though it's hard to nail down just what their most popular song is. And this sentiment was reflected Thursday evening, when almost everyone in the audience sang along with nearly every song that was played — something I have never been witness to before.
In my opinion, their best song of the night was "Sick, Sick, Sick," a song I for some reason forget about until I hear it again and curse myself for ever dismissing it as a favorite, especially since one of my favorite vocalists, Julian Casablancas, lends his talents for the backing vocals of the chorus. The song got everyone headbanging and bouncing around like hard rock morons, or maybe it was just me. My neck still hurts.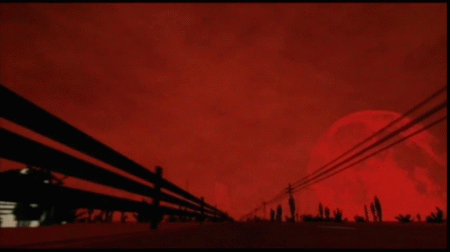 Josh Homme has become one of the biggest names in edgy music who everyone wants to get involved with. And he does a better job than other highly collaborative musicians, like say, Jack White (we all remember he did a collab with ICP, right?). The drummer, Jon Theodore, put on one hell of a show with an insane amount of epic fills and showmanship. His years touring with The Mars Volta surely helped with that. The newest album featured assistance from Trent Reznor of Nine Inch Nails, Elton John of Elton John, original QOTSA bassist Nick Oliveri and Jake Sheers of Scissor Sisters.
"Little Sister" was fun. I really hoped Will Ferrell would run out on stage with his gut hanging out, rocking a cowbell (skip to 1:25 in the video below).
Here's another first for me from this concert: in the time since the concert, I have met and talked with three random strangers (first at Casa Bonita (don't ask) and second and thirdly at the Arise Music Festival in Loveland) who all claim to have been there, either wearing a shirt from the tour or asking about mine, and who each claim it was one of the best shows of the year, or ever even. And I completely agree. I will be going to the NIN concert in Broomfield in November, and as another one of my all-time favorite bands, they have a lot to live up to. These guys were heavy, loud and never once left me waiting for the next song.
"Sick, sick, sick / Don't resist."
The popular "No One Knows," "Go With the Flow," and "Burn the Witch" were paired with more obscure, yet fun songs like "Monsters in the Parasol" (which he said was about an experience with LSD, much to the crowd's delight), "If I Had a Tail" (awesome), and an epic-as-fuck version of "A Song for the Dead," which he claimed was the best song they have in their repertoire… and after that performance I am led to believe him.
My only qualm with the show, and this is what makes musicians hate snobs like me (but I have to come up with something negative about their show to make it fair to the rest of the musical universe), was that they didn't play "I Appear Missing" from …Like Clockwork. Which is weird, as I find it to be the best song from the album. I got over it though and am still drooling over the experience.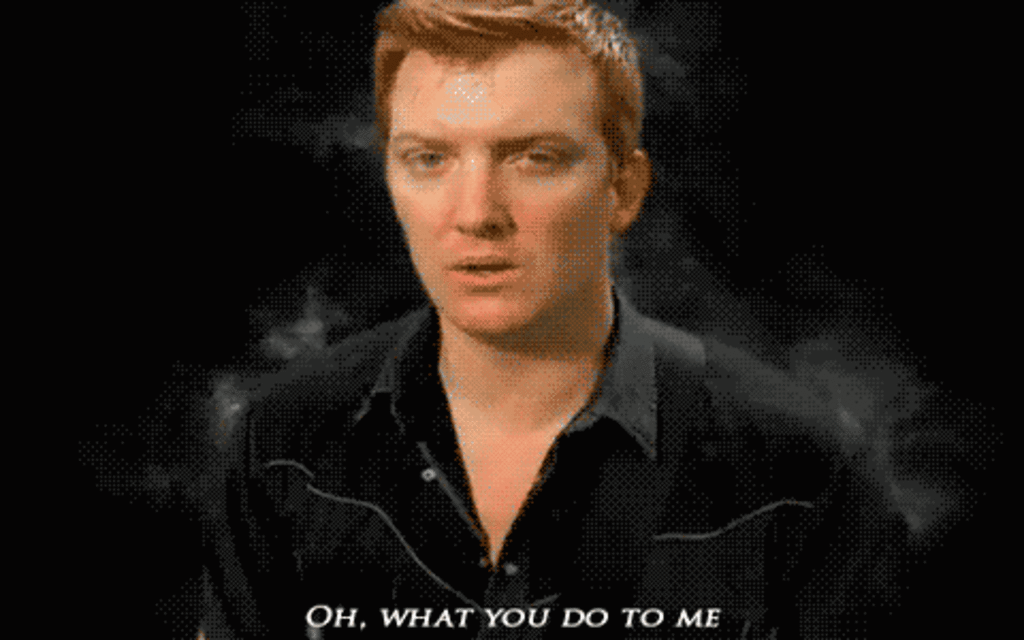 If they ever tour again (and it's possible they won't because Homme has expressed some doubt about the future of Queens in the recent past), you should do yourself a favor and experience the kings of the music age.
Photo slideshow by Roman Ivanov. 
*Thank you, Tiffany Armstrong!
.