THE DROP
JULY 23rd, 2013
HERS WAS AS THUNDER
WILDLIGHT
Electronic/Folk/Experimental

In the modern era of music, and more specifically in electronic dance music (EDM) and various forms of indie, an unconscionable amount of mediocre, apathetic and down right colorlessly stagnant replicas of sound have begun inundating already convoluted scenes. Music scenes flooded by the influx of "artists" that now have easy access to any and all means of music creation and production. This forces the most underground, most obscure artists to hone in on individuality and creativity, as an artist's survival becomes contingent on these absolute necessities, otherwise ending in swift, inevitable artistic death — if never fully realized. Unfortunately, the debut album on Jumpsuit Records, Hers Was As Thunder, from Wildlight (not to be confused with Wild Light on Columbia Records) — a collaboration between electronic artist, The Polish Ambassador (TPA), and folk singer, Ayla Nereo — gets caught in the vast, unforgiving ethereal void of prosaic electronic music.

Hers Was As Thunder fails to present the listener with Wildlight's distinctive qualities, scavenging for influences and genres for a seemingly forced originality. Shallow ambiance accompanied by vapid, unsophisticated melodies and peculiar instrument placement, attempt to fill the vacuity found within each individual track.

At times, the debut from Wildlight is quite listenable, an intriguing stance against what seems to be commercially popular song composition. But, even this intrigue can't keep hold as it feels as if Wildlight was unsure of their own musical direction, perhaps needing a change in production technique or scenery.

Ayla Nereo is the bright spot on the record and shows quite a bit of promising vocal work throughout the seven track debut, but is overwhelmed by a sea of wandering tones, drowning in futile electronic bliss. The album fails to showcase the striking caliber of TPA's solo work, while Nereo's folk background is forced into an array of synthetic instruments, which never finds solid ground. Painfully revealing that the two genres — electronic and folk — are stronger in their own respective forms. At least at this juncture.

What direction is Wildlight really going for? That's the question that burns across the record.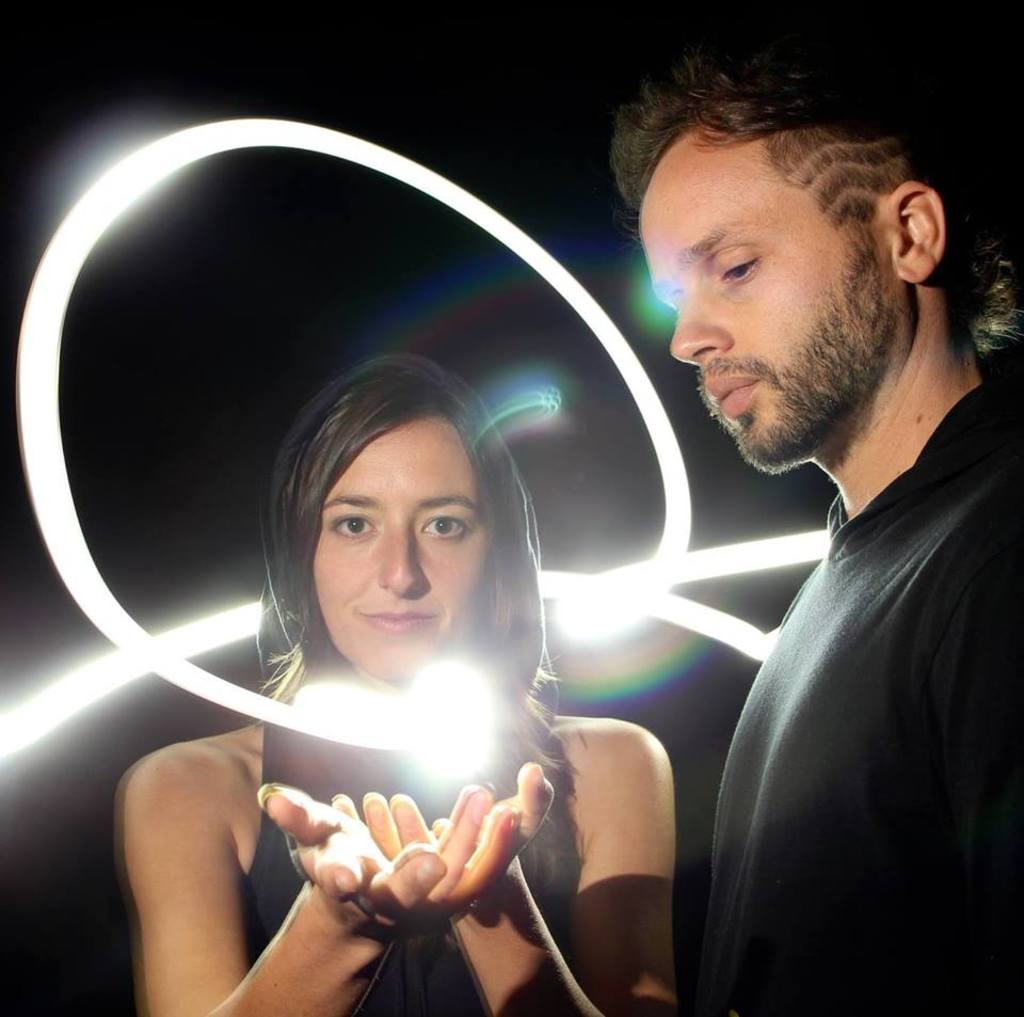 Songs like "Conversations Between" and "Twirl Me" seem to adhere to an unwritten subterranean code, keeping "catchy," tuneful rhythms at bay, while forcing the listener to follow reverb and delay-laden vocal paths from one genre influence to the next, changing with each track's conclusion. A perfect example takes place during the transition between the celestial, piano slumber, "Dawn To Flight," — one of the strongest tracks on the record — and the raw, organic, symphonic hum of "Save My Mind For Later." It's such transitions that hint at the lack of mutual influence and foundation that the record was built upon.
The record isn't a total loss though, as much of the instrumentation provides the listener with a soft, relaxed cadence, better fit riding solo — a sound that could dampen an overly stressed, anxiety-ridden evening, calmly leading to tranquil sleep. Nereo's vocals also add a dash of splendor, as she seems in total control of her own method, style and sound. Nereo's voice seems to be the true standout, utilizing the record as her own source for a breakout debut, while TPA's signature glitch house and bass music instrumentation shows artistic curiosity and versatility, but, a style just not compatible enough with the folk influence to hold the record together.
Nevertheless, interest has been piqued and it may be interesting to see the duo perform in the future. I would definitely recommend attending Nereo's and TPA's solo shows, as this album doesn't do their solo projects any justice.
Hers Was As Thunder has been atop the electronic album sales on BandCamp for the past week since its release on July 16th, receiving much commendation and praise from TPA and Ayla Nereo fans, alike. It can also be found on SoundCloud, iTunes and Spotify, to name a few.
Nereo and TPA would've been better leaving their collaboration untouched, capturing listeners with their genre-specific solo projects. This one may be better suited for the hotel lobby down the street from the dance festival, rather than for the dance festival, itself.
Rating: 3/5 Stars
Suggested Tracks: "Dawn To Flight"
Recommended If You Like: The Polish Ambassador, Ayla Nereo
Photos courtesy of Wildlight.