It was really hard. Much harder than I thought it would be. I've watched Top Chef before. I thought maybe it wasn't all real, but yeah it's all real. No one is acting.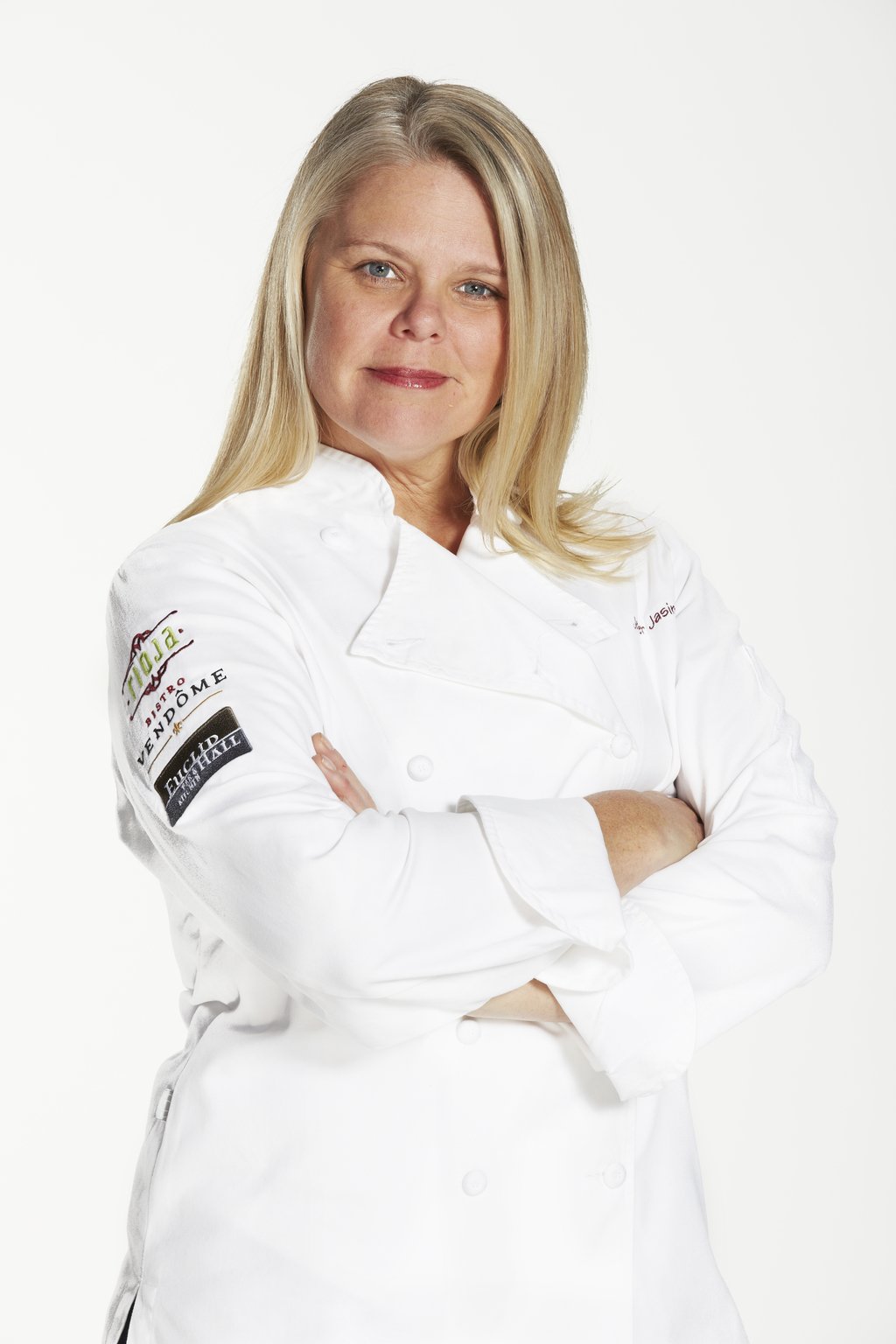 Chef Jennifer Jasinski might come off as a sweet and calm lady, and on all accounts she is; however when it comes to the Denver restaurant scene she is a force to be reckoned with. Producing three highly successful and influential restaurants that have all won countless local and national awards is the testament to that. Rioja, her flagship restaurant, has received four stars every year from AAA. Euclid Hall, her youngest, was named in the top ten best restaurants in town by 5280 Magazine. Bistro Vendome, her French endeavor, received top recognition from Zagat as one of America's best restaurants- and this is just all within 2010.  Chef Jasinski is clearly someone who knows what she is doing and isn't afraid to take on challenges. Maybe that is why she why she is the perfect chef to represent Denver on this year's Top Chef Masters? I'd say so. Luckily she is one of two Denver Chefs that are participating on this incredibly popular TV cooking contest. Her competitor from Denver is another successful Chef, Richard Sandoval, who is well known for his restaurants such a Zengo, El Tamayo and La Sandia. I was able to spend a minute with Chef Jasinski to talk about this season of Top Chef Masters. She opened up to 303 about her experience and gives us her take on the competition, her the challenges and what it is really like to be on the show:
303: Thank you so much for taking some time to talk with us, Chef Jasinski. We love all your restaurants and we are so excited to see your compete.
Chef Jennifer Jasinski: Thank you, it was awesome.
 303: I bet but I am sure it wasn't always easy though. Was it as hard as it seems?
JJ: It was really hard. Much harder than I thought it would be. I've watched Top Chef before. I thought maybe it wasn't all real, but yeah it's all real. No one is acting.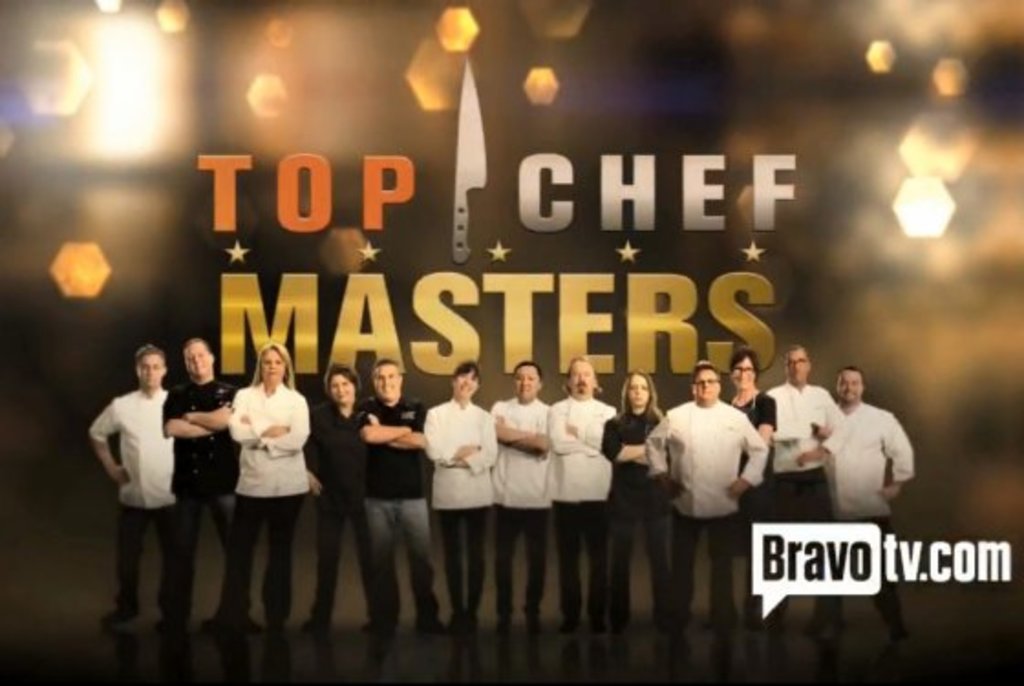 303: Everyone did seem pretty natural, especially when they all freaked out when David Burke walked in. How did you feel about competing against him?
JJ: I knew him from before, so I wasn't star struck. But competing against him I know he does so much. He is a badass in the kitchen.
303: Did you think he was your biggest competition at first or was it someone else?
JJ: Yeah, when everyone walked in I saw Douglas Kean and I've been to Cyrus twice and I have so much respect for him. So when I saw him I thought 'Oh my god, that's Douglas Keene, I bet he is super stellar'. But David Burke for sure too. Then I saw [Bryan] Voltaggio and I remember watching his season of Top Chef and he was really brilliant. And I thought, he has kind of done this before so he has a leg up because he knows what is going on.
303: You seemed pretty calm though. The first elimination challenge was crazy too and you didn't look that nervous. Do you think you were the calmest contestant?
JJ: Yeah well I've done it before, but it wasn't like I loved it and wanted to do it again. But the second time was much better. The people who were helping us were such pro's.
 303: You really didn't seem nervous! Our readers will have to watch to find out what the challenge is! It was pretty cool, definitely a great way to kick of the season.
303: You might not have seemed nervous about the challenges, but were you worried about your sous chef, Jorel Pierce? His performance is designed to directly affect you and with his Top Chef history, were you concerned about how he might do?
JJ: No I wasn't nervous at all. I know he was eliminated on the first episode of his season for Top Chef but no I was not nervous. I just know him too well and we work so well together. I never worry about Jorel, he is awesome.
 303: Yeah he seemed revved up and ready to go.
JJ: He definitely wanted to get some revenge on the challenges.
 303:  Well so far he seems like he is going to kick ass. Were there any judges that absolutely terrified you?
JJ: I think I knew who they all were going in and I thought they were all awesome judges. They were professional and all tasted the food really thoroughly and thoughtfully. But you know, you like what you like and it's still just their opinion, you know? But yeah there wasn't anyone I was terrified of on that first episode.
303: That is good because I've seen a lot of chef's panic on past seasons because there are often so many big names.
JJ: Yeah it is hard being judged by someone especially when you're not in your own kitchen and doing all these crazy challenges. So it is hard.
303: In those challenges, did it help you further your practice or did it just beef up what you already knew? Because you have to come up with so much on the fly.
JJ: I think I showed what I knew because you have so little time in those challenges you can't try something you haven't done because if you mess it up you're gone. So I stayed with what I knew because there is no experimentation time.
303: Before we sign off, could you tell me a little bit about your charity you are supporting? Because with Top Chef Masters, all the winnings go to a charity of your choice, correct?
JJ: Yes, I am competing for Work Options for Women Denver. My business partner and I, Beth, have been working with them for 10 to 12 years. They are a great charity in Denver that teaches women in the welfare system a skill to get them off welfare. It helps give them some pride and self worth by contributing. It isn't just about a job but trying to give them some pride and help them feel good about themselves. So when we talk to these ladies they feel so good about contributing to their families again, they have so much pride. It teaches them how to cook and one outlet is at Café Options. My friend is a Chef there and he is so excited to get the charity known and give them some national recognition.
Top Chef Masters Season Five premiers TONIGHT on Bravo at 10 PM. Don't miss it!