Believing is essential.This is why essence, Europe's top cosmetic brand is an official sponsor of the 2013 Justin Beiber believe tour.
What is the source of essence?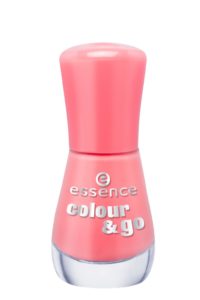 Trendy
Fanciful
Playful
Products for any occasion
    Allowing you to find you own essence
Essence's cosmetic line brings an untamed assortment of products to suit the nature of any individual. This is inclusive of your makeup fundamentals, such as eyeshadow, eyeliner, mascara, and foundation. Essence is also not shy of the products that give that bonus "wow" factor, like lipstick, nail art, and false lashes.
Essence wants to grant all Beliebers the opportunity to win tickets and connect with Justin at a meet & greet. Do not miss out on your chance. Join essence Friday, June 28th 4-8 p.m. at the Aurora Walgreens at 12051 E Mississippi Avenue for complimentary products and ticket giveaways.  
Keep posted on the believe tour sweepstakes and latest beauty trends. Link to essence and "become a beauty friend."  Interface on facebook, twitter, and their beauty blog.