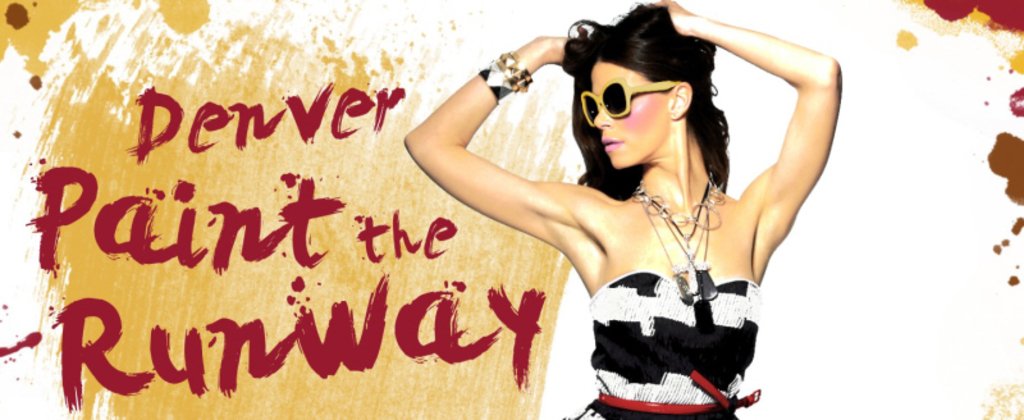 Denver is cultivating a budding fashion community and all was on display at First Class Fashionista's 'Denver Paint the Runway' charitable fashion show benefiting ArtReach at the Denver Art Society last weekend.
Speaking to the mantra, "Fashion is art. Art is fashion," the inaugural runway event provided a blank canvas for local design talents to showcase their "art."
Fashion designers like Rachel Marie Hurst (Fashion House of Rae Marie) who presented at last year's New York Mercedes Benz Fashion Week, and Juan Jimenez (Barrera International) who interned with the fashion great Tom Ford, shared their latest designs. Students and graduates from the Art Institute of Colorado also premiered their end-of-year collections.
Talents such as these, as well as local names in beauty, music and art rocked the runway with an art-littered space to set the mood – all with altruistic intention. Proceeds from the evening went to Denver Art Society (www.denverartsociety.org) in support of local artistry, and Camp ArtReach (www.artreachdenver.org) to help at-risk youth attend summer art camp.
An energetic Jim Wills hosted the show in an array of unusual ensembles, at the night's end bequeathing his Macklemore-esque vintage rabbit fur coat to an audience member in the evening raffle. Denver R&B artist Cicely O'kain and DJ Djohnson Theceo provided live, dance-worthy entertainment.
With special appearances by Miss International Colorado, Iman Oubou, and NFL player Derrick Martin, there is no wonder there was not an empty seat in the house. Attendees overflowed into standing room.
At intermission guests could grab a giant Fort Collins Brewery beer, get a mini mani/pedi at a freestanding beauty bar or shop the Denver Fashion Truck – a mobile boutique – parked out front curbside.
Four months in the making, Lonza Dennis, senior editor and creative director of First Class Fashionista (www.firstclassfashionista.com), a Denver "blogazine" following fashion, beauty and entertainment, was the belle of the ball watching her toils come to life.
"Like Popeye would say, 'I am who I am and that's all that I am.' But, if I am planning to do more productions like this, I definitely need to power up and eat my spinach!" Dennis gushed after the show on the event Facebook page.
See my chosen looks from 'Denver Paint the Runway' below.
_______________________
 Check out the full 'Denver Paint the Runway' photo gallery
_______________________