Before becoming a yogi last year I always wondered what the big deal was with yoga pants. To me, they were just something I wore on weekends while watching football with a spoon full of Ben & Jerry's in my hand, or to class when I just was not feeling like exerting the effort to put on real pants. I showed up for my first yoga class wearing shorts and a t-shirt. While I was not busy falling out of poses, I was constantly pulling my shirt down or wondering if the guy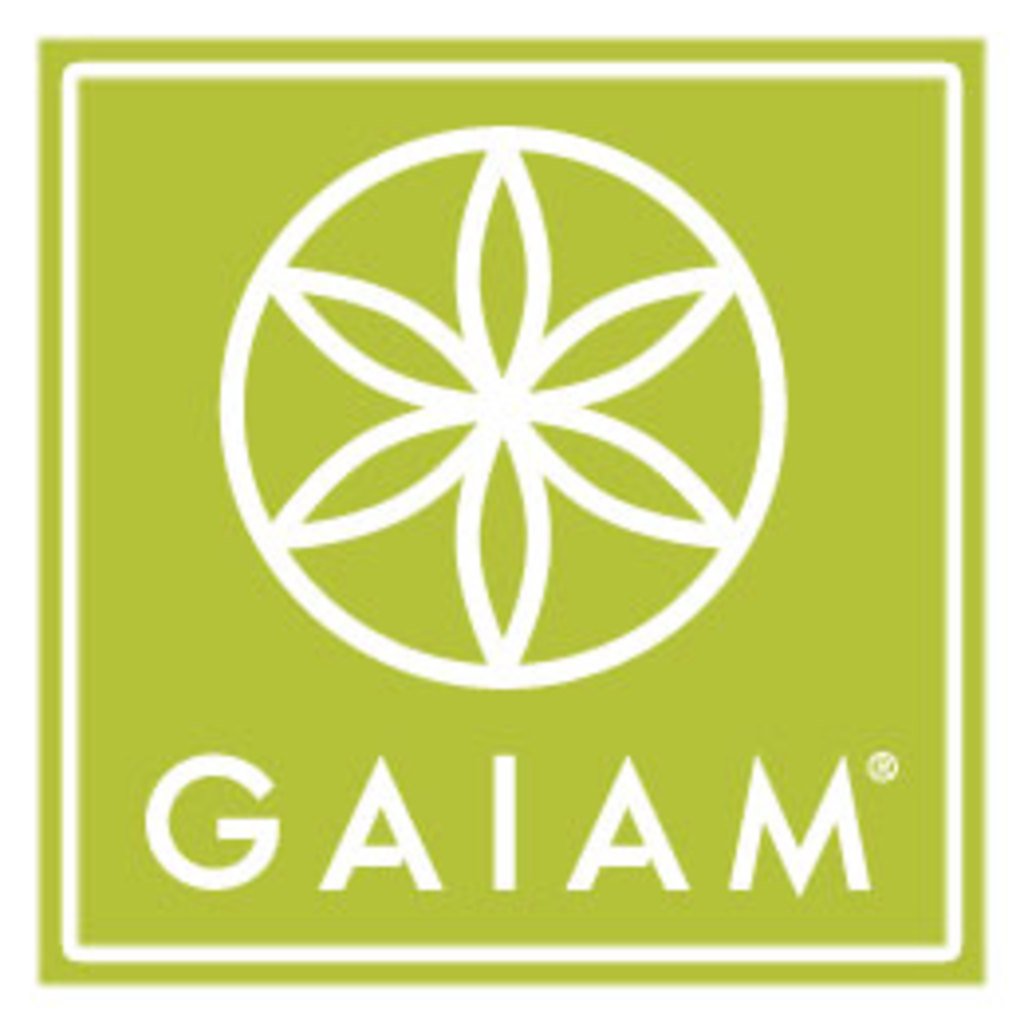 behind was looking up my shorts. The quest begun to find yoga pants that were long enough and shirts that were tight enough to stay put during downward dog but not too tight (hey, I am exercising for a reason). I feel like my search has come to the "The End" part of its tale after discovering Colorado-based Gaiam's fitness clothing.
Gaiam (pronounced "guy-um") was founded in Boulder in 1988. The name is a combination of the words "Gaia" and "I am". Gaia, or Mother Earth, was honored in ancient Greece 5,000 years ago. The concept of Gaia stems from the ancient philosophy that the Earth is a living entity. Throughout its practices Gaiam strives to nurture, protect, and respect: our planet, its natural resources, and its inhabitants.
Originating in the healthiest state in the nation, it is no surprise Gaiam has had success both in Colorado and nationally. Vice President of Marketing Jesse Matney accredits Gaiam's success to keeping its roots in Colorado. "Employees work for a company that they are proud of," Matney believes.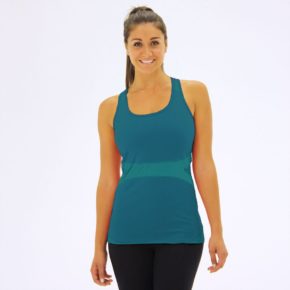 Gaiam upholds a sustainable and active lifestyle: Boulder's corporate headquarters is solar-powered, has an employee recycling/compost program, and even recently added a health facility on campus for employees to use. "It is important that we practice what we preach and sell," Matney says. "It is a huge bonus."
I noticed that many of Gaiam's fitness clothes are made from organic cotton. In my mind I pictured clothes being injected with hormones and wondered, "What does organic mean when it comes to clothing?" Matney chuckled as he answered that: "The clothes are made from organic cotton that has been grown without pesticides. Those working with the cotton have a safe working environment with access to health and education."
It was clear that I had found a company who is doing things the right way. It was time to let the clothes do the talking.
I wore the Breathe Racerback tank, Ruched Leg Pant, and Toeless Yoga Socks to a yoga class. I also brought along my friend, Colin Eberl-Coe, to try out the Men's Yoga Pant.
Everything fit great. The contrasting mesh panels on the racerback tank gave a flatteringly slimming effect. Bonus: everything stayed in place throughout the whole class. For every klutz (or beginner with cold feet) out there I would strongly recommend the toeless socks. Little traction bumps on the bottom helped give a no-slip grip while keeping my feet nice and toasty.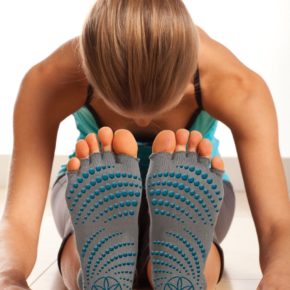 Usually when I hear the words "men" and "yoga pants" in the same sentence I shake my head and think: "Whoever invented yoga pants, men salute you." According to a study conducted by the Yoga Journal (2012) over 20 million Americans practice yoga (up 29% since 2008). While a majority of American yogis are women, the number of men practicing yoga is rapidly increasing. This past year Gaiam launched a men's line to meet with these growing demands.
Before being introduced to Gaiam's exclusive yoga pants, my friend Eberl-Coe did not even think to look for men's yoga pants because he did not know they existed. After trying out the real thing I do not think he will be going back. "They had a nice loose fit and did not get too hot," he professed. "They even have these cool pockets. I will definitely wear these outside of yoga as well."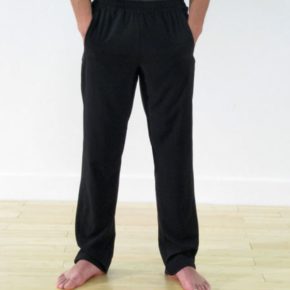 No longer will my yoga pants be just sofa pants reserved for lazy Saturdays. Not to mention it would be plain disrespectful to dirty them with Chunky Monkey.
Gaiam is an environmentally responsible company that Coloradans should be proud to support.
Gaiam Living
1215 Pearl Street
Boulder, 80302
303.222.3300
Visit gaiam.com for a full selection of products.