It is really easy to drive right past Lone Tree Brewery and not notice that it is there, but hidden away far south in Lone Tree just across C-470 from the Park Meadows Mall is this up and coming Colorado craft-brewery that is breaking away from the idea that craft beer can only be made in the mountains or downtown.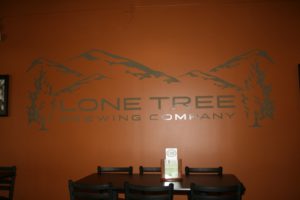 Now, I know what you are thinking, "Another Colorado brewery? Aren't there enough already?" You would be right in thinking that Colorado already has a lot of craft-breweries. In fact, according to the Colorado Brewers Guild there are over 160 breweries making sweet delicious beer for our enjoyment with many more in the start-up/planning phase. That means if no more craft-breweries opened and we wanted to visit one per month it would take a little over 13 years to see them all. Because of this I am always curious as to what gives these breweries the audacity to think that they can make a contribution to the over-saturated Colorado craft beer market.
When I asked Jason Weidmaier, the founder and brew master of Lone Tree Brewing, this question he was ready with an answer. "Well first, we are in the 'burbs," he told me, "The people in, and around, Lone Tree appreciate that they have access to delicious, high quality craft beer, and they don't have to drive to LoDo to get it." Then even before I could ask another question he blurted out, "but location isn't what makes a brewery special, first, you need to start with good beer," while he filled up a taster with his #1 selling beer, Acres O' Green Irish Red. This sweet, malty, dark amber beer hooked me immediately. It is smooth and drinkable, and I am not surprised that it is popular, but Lone Tree Brewing doesn't stop there.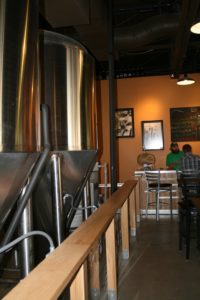 Lone Tree Brewing has six flag-ship beers that all stick to a no crap on tap attitude. They have the Acres O' Green Irish Red, but they also make Mountain Mamma's Helles, Ariadne's Belgian Blonde, Outta Range Pale Ale, Hop Tree IPA, and Toot's Full-Bodied Oatmeal Stout.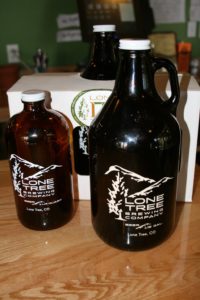 With only these brews there seems to be something for everyone, but this doesn't include the rotating monthly choices, like the not too sweet Peach-Tree Pale Ale, or the 5776′ English IPA and many more including a few small batches of whiskey-barrel aged brews that will be ready in a month or so. And the best part is that the beer is not the only reason to keep going back. Lone Tree Brewing is a locally owned company that helps to support other locally owned companies.
Jason wants to make sure that all of his focus is on the beer so there is no kitchen at Lone Tree Brewery. Instead every day there is a different food-truck invited to park outside. In case you haven't noticed food-trucks have changed. These are not the roach-coach style food-trucks from fifteen or twenty years ago. These restaurants on wheels serve high quality, delicious, and sometimes, gourmet food. The upside to this is that not only is this locally owned company helping other locally owned businesses, but this affords all of us the opportunity to pair the vast variety of brews with a constantly rotating menu of delicious food.
If you want to see what Lone Tree Brewing  has in the tap room, what food truck will be there, what rotating beer will be coming soon, or any other information, like how to find it, or how to sign up for the Lone Tree Brewing Growler Club check out their Facebook page or visit the tap room at 8200 Park Meadows Dr. Lone Tree, Co. 80124, suite 8222.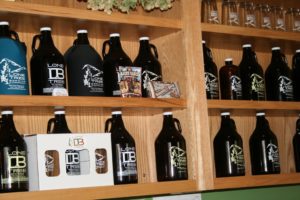 Considering the convenient location, the extensive variety of go-to beers,  the fearless experimentation of flavors with the rotating brews, the community consciousness of a locally owned and operated company, and the amazing variety of beer/food pairings, I am convinced that Lone Tree Brewing is making many contributions to the Colorado craft beer world. If you ever find yourself south of Belleview, and are craving a great beer, I recommend stopping by for a pint or two.