I know, I know. It has been about two months since I had allegedly "intended to return" to Mother India. Yeah, well that's the way it goes. It only took an additional six weeks after I had originally thought to leave to actually get on a plane. Then there was another six hour delay in Newark, New Jersey after an Air India flight- on the previous day- had collided with another plane on the tarmac and clipped one of its wings. We had not been informed of this minor setback, however, until we arrived (via Chicago) in New Jersey and had waited in line behind about seventy Indians (homeward bound?) with copious amounts of luggage, wrapped in saran wrap with paper and duct taped luggage tags with whole names of families and far away addresses scrawled haphazardly on them. All of the passengers that were supposed to fly from JFK to India on that screwy plane yesterday had been bumped to today… and the new plane hasn't arrived yet. Here we go already, and we haven't even left US soil. Our connecting flight in Mumbai would obviously be missed. Bumped to the 5am connection. A long night in the stinking and crowded Mumbai airport sitting on the hard floors upon our eventual arrival in India- made even longer by the fact that when we had left NJ is was nighttime and when we arrived in Mumbai it was nighttime again. But better to be inside the airport (but not yet allowed to cross the threshold into the actual terminal because there was too much time still  before our departure) with muted air-conditioning versus all the poor bastards waiting outside on the steaming pavement. Even at 10pm it must have been a balmy ninety degrees out there. Anyway, we made it: sunrise in Goa. And a prepaid open-air taxi careening swiftly around curves and cows towards the Arabian Sea. A few sunburned days and jet-lagged nocturnal nights later, we were settled.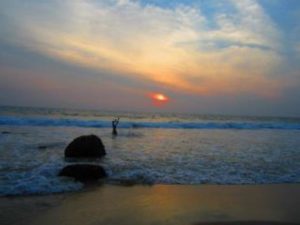 Arambol, Goa has become the home away from home, so to speak. We are renting a tiny turquoise duplex of a house from our gracious hosts for a month. Our landlords and next door neighbors sell amber colored petrol out of plastic water bottles and coconuts, littering the front yard with husks that the gaggle of chickens (with new baby chicks!) peck at in the seething afternoon sun. There is also a rooster that crows all damn morning and a couple of dogs that join in for the chorus. Good thing I had packed those earplugs. Our little flat is a modest one, with a wooden bed in the front room, made up with tapestries for sheets that are riddled with burn holes. The measly ceiling fan creaks steadily overhead, swirling the warm air around, but providing little relief. There is also a kitchen and a private bathroom with a western style toilet, which is completely luxurious. There are miscellaneous lizard turds that turn up from time to time in less than ideal places, like on our mattress (calling it a "mattress" is extremely generous, mind you). But at least the resident lizards keep the mosquitoes at bay.
The walk to the beach requires skillfully navigating a miniature maze through brightly colored Indian homes with low roofs, ducking under lines of hanging laundry and smiling hello to several naked brown babies and leathery, shriveled old grandmas sitting on stoops. Feeling like an intruder of sorts, traipsing half naked through narrow alleyways that lead (to the beach) through private homes, no one seems to mind. People smile and wave and give you the ambiguous Indian head waggle, but no one is put out or offended by your presence in their space. Once you complete level one of the get-to-the-beach labyrinth, you must cross the trash strewn ankle deep, boiling hot mashed potato sand stage of the beach. Only weeks ago, the Indian government came in and aggressively bulldozed down tons of bamboo beach huts that weren't compliant with "zoning permits" ("paying off the cops"). This makes for a landscape littered with debris and tarps and crap that were formerly guest houses. Quite an eyesore, but otherwise a pleasant coconut grove. The "path" is vague but you will ultimately reach the sea.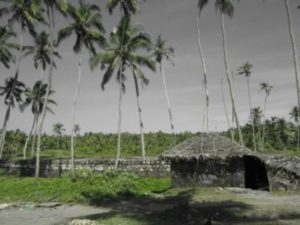 The beach itself it covered with tanned and lean and dread-locked hippies in billowing ali baba pants and bedazzled with Indian trinkets and treasures on their necks and ankles and wrists. They are weathered and fit, giving off the appearance of having traveled far and lived long on low-budget diets of rice and daal and yoga. They beat their drums at sunset and spin their poi and hoops all afternoon. It's like a circus freak's training camp. In contrast are the swarms of Russian tourists, who are very clearly on holiday (versus the backpackers). The women go topless in thongs and the men are often pasty and large and donning swimwear hardly more modest than their female counterparts. The Russians are so prevalent that most of the signs and menus are modified for the convenience- since they barely speak English at all.
So it's in this little haven that is "not really India," as they all say, where we will reside for another few weeks. Once it becomes too unbearably hot here, we will head north (following the typical season backpacker route, so it seems) to Rishikesh and then to Dharmasala. As I write in a bamboo coffee house called "Dylan's" with a crayoned mural of Bob Dylan looking shifty on the wall behind me, a muscular, tattooed German kid is doing headstands and kick flips in the middle of a room that is otherwise lined with international youths on their individual computer devices, wearing headphones and sipping on tea and juice. A cow silently stalks past the entrance way. And no one pays either any attention at all.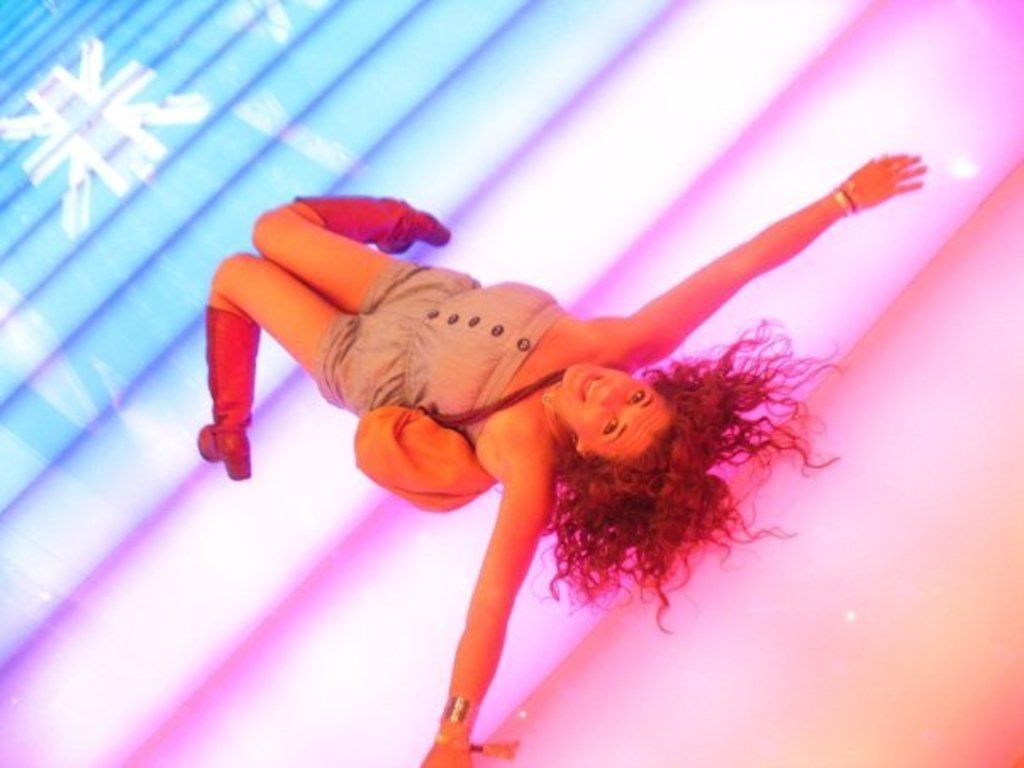 Allison Cohn loves gold spray paint and nonsense. She also has a very difficult time sitting still and keeping quiet. She can often be found dancing like a fool when she isn't hiding out in her mountain lair or gallivanting around the globe.