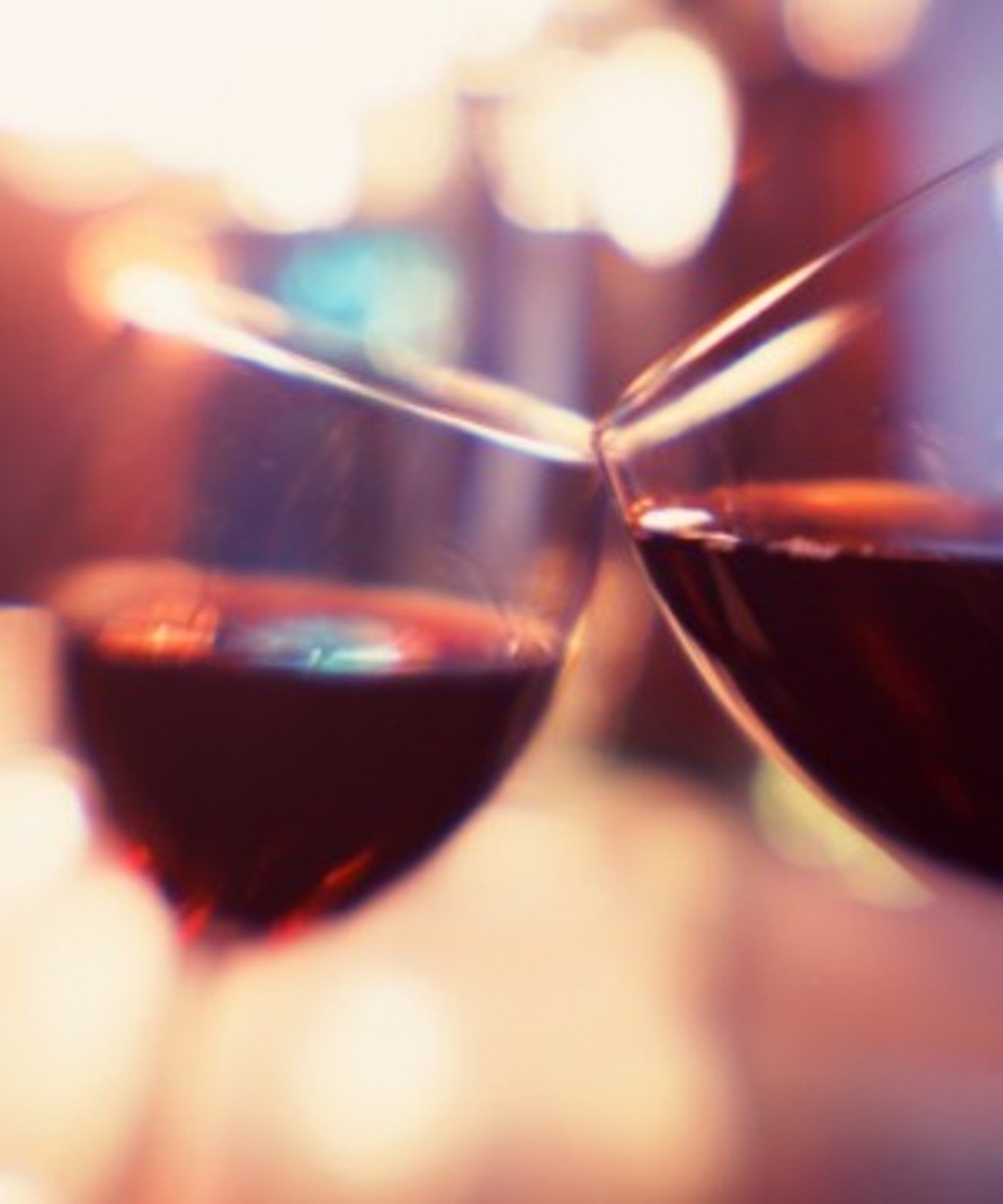 Wine with a view.
The 8th Annual Denver International Wine Festival proved to be an evening with quality wine tasting. Upon arrival guests were given a wine glass and sent into the tasting area to indulge and experiment with the star of the show, wine.  Guests were able to take the monogrammed glass home as a souvenir to commemorate an evening of fun and serious wine tasting.
The ballroom  was lined  from wall to wall with tables with hundreds of bottles of wine. The 38th floor at the Grand Hyatt Downtown boasted a picturesque view of the entire Front Range.    Behind those tables, stood smiling faces eager to pour you a glass and tell you about each wine.  Wines from the Old and New world alike were being poured and made for an excellent opportunity to taste wines against one another.  It seemed that all of Denver's wine enthusiasts and those in the wine industry came out for the evening.  Many cheeses, crackers, and nuts were available as palette cleansers and wine accompaniments. A necessity at an event with so much tasting. The palette can fatigue very quickly so it is important to rinse with water and nibble on crackers between tastings.
It was a stellar event for Denver's wine community.
These wines got my attention:
William Hill Estate Winery 2010 Chardonnay out of Napa Valley, California.    A quality bottle of classic California Chardonnay. This wine had baked fruit, caramel, spice, and of course that California toasted oak.  The bottle averages $21.
Vina Sutil Acrux Icon Red Blend 2008, a hearty Bordeaux blend.  This bottle comes out of the Colchagua Valley of Chile. This wine had cherries, earth, tobacco, raspberries, vanilla, and cigar box.  It was juicy and delicious. $23 at Argonaut Wine and Liquor in Denver.
Silkwood 2007 Petite Syrah out of Modesto, California.  You can't miss the fuzzy red label on this bottle of wine, it is truly  special.  It was luscious and had beautiful fruit.  The line was long at Silkwood's table because  the winemaker, John Monnich stood behind the table pouring and was quick with a joke.  A delicious and succulent bottle of wine.  Average price $45. A splurge, but can be saved for a special occasion!
One more thing, don't wear white to a wine festival.