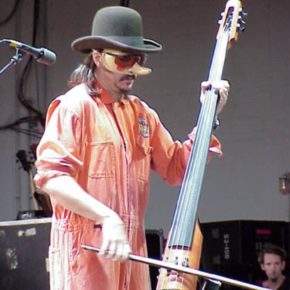 There are not many people that I get star-struck and awkward over. I'm not much of a blusher and do not often get embarrassed. But there is something about Les Claypool- it may be that he is the best damn bassist in the world, or perhaps his cocky creepiness or extensive mask collection or one of a kind musical genre- that makes me giddy like a schoolgirl. Each of his various bands and projects throughout the past ten years or so has been equally as impressive- with Mike Dylan on percussion and Skerik on the saxophone or Merv on the saw or Gabby La La on the furry blue sitar or sinister Buckethead wailing on the guitar or Stewart Copeland slamming the drums in his latex gloves or Trey's oh-so recognizable voice in Oysterhead- Claypool consistently manages to wind audiences into an utter frenzy of metal meets rock meets back crackling thrashing about and brain smattering bass riffs.
Look at me, getting all excited just writing about it. Te he. Swoon.
If you think you haven't heard of Primus, you probably have. They're well known for the South Park theme song, as well as that of Robot Chicken. Originally formed in 1984 in San Francisco, the group has mostly been touring not stop since 1991, with a brief hiatus from 2000-2003. While Primus certainly falls into some sort of alternative category, they have been described as having a Zappa-like sense of humor. All and all, if you like it loud, you will love them.
So my favorite resident freak with the fancy hats is now bringing us a 3D performance "like no other." Now, this show ought to be entertaining on a number of levels. Not only is Les going to slam on his signature "whamola" in a pig mask, as per usual, but the audience is expected to be able to multitask by head banging while keeping 3D glasses on their faces and watching whatever it is that Primus' website so subtly warns us "may cause symptoms of vertigo or motion sickness … try not to vomit on your neighbor."
This spectacle takes places on Saturday November 3 at the Fillmore, with doors opening at 7pm. Tickets are $42.50 plus Live Nation service fees. Sail the sea of cheese with those damn blue-collared tweekers- now in 3D. A guaranteed weird time- certainly not your grandad's little ditty.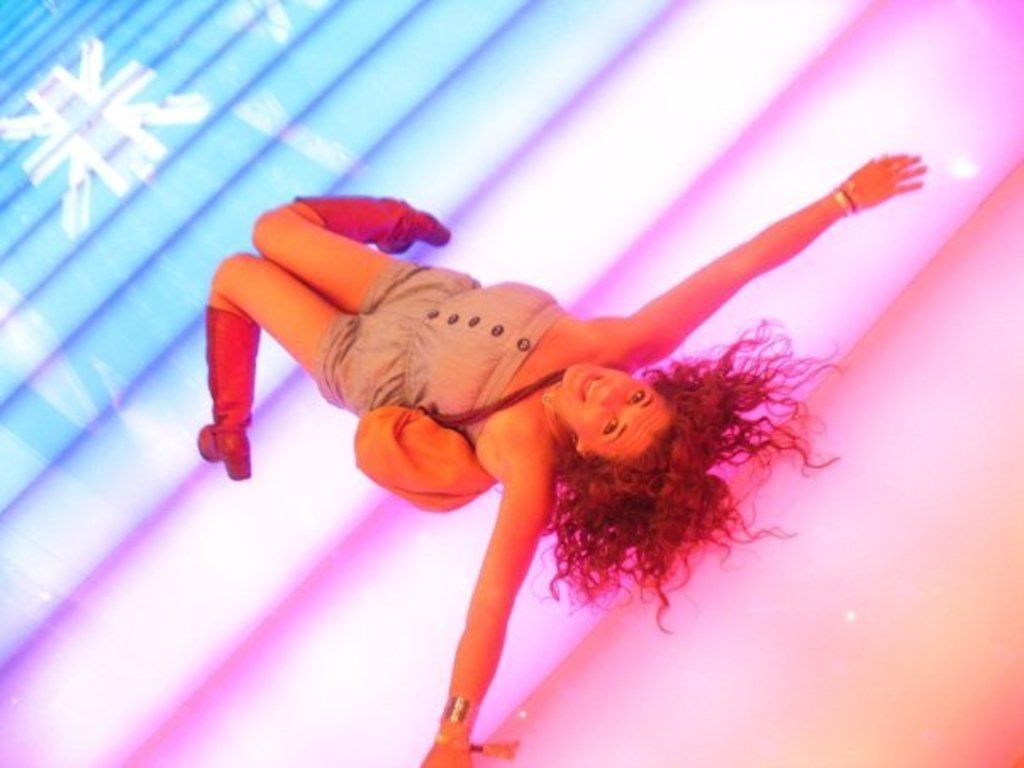 Allison Cohn loves gold spray paint and nonsense. She also has a very difficult time sitting still and keeping quiet. She can often be found dancing like a fool when she isn't hiding out in her mountain lair or gallivanting around the globe.