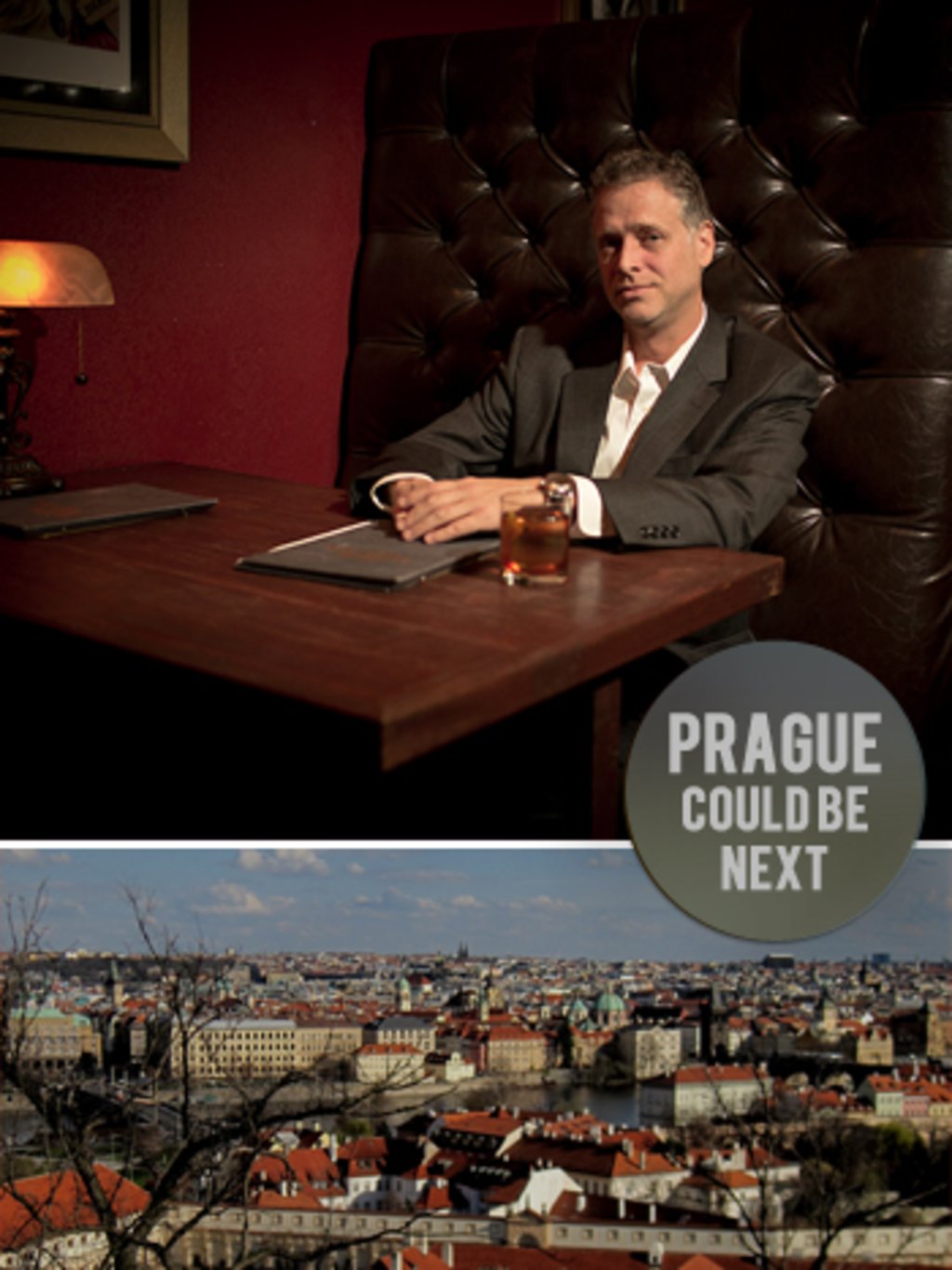 When you know, you know. Entrepreneur Todd Colehour was certain that a worn piece of real estate in The Highlands showed promise.  With a vision and some gumption his best idea yet was realized, known as Denver's sought-after speakeasy:  Williams & Graham.  He and co-owner Sean Kenyon have crafted a list of robust cocktails and rich menu favorites, bringing the allure to their small, cozy venue.
Pony up to the bar for a Reverend (aged Bourbon, fresh Colorado peaches, a sprig of mint and a dash of honey) and you could very well be greeted by Todd.  He'll ask you your name and he won't forget it.  He says, "We want you to feel as though we've invited you into our living room."
Why he's fly:  To celebrate the One Year Anniversary of Williams & Graham, he and Kenyon are treating the original staff members to a week in Scotland this November.  They will be touring distilleries and exploring the scenery and culture.  "We want our bartenders to be able to taste everything themselves," he says.  Dream boss.
Favorite destinations, near and far:  If it's time to head to the mountains, Colehour prefers to post up in Telluride.  He attended the wine festival back in June and recommends it fervently.  For shorter excursions, the warm vibe in Breckenridge always does the trick.  Colehour recently crossed the border for a luxurious stay at the Ritz Carlton in Cancun.  He says, "The amount of hospitality we were shown there was outstanding.  The experience reinforced the importance of being on our game."  After the company trip to Scotland this fall, Colehour plans on sticking around for a little personal Euro-tour.  Prague, Stockholm, and Copenhagen are on the potential itinerary.
One suitcase essential:  The iPad.  Reading and relaxing are synonymous for Colehour, so he won't leave for a trip without it. He just finished Bloodline by James Rollins.  Find some of his favorite books among the shelves of Williams & Graham.
A Travel Tip:  This entrepreneur carefully executes each move, even through airport security.  Bypassing long lines of travelers below, he uses the North terminal security checkpoint at DIA.  A+ Colehour, my New Orleans getaway last weekend started off swimmingly thanks to you.
With advocates as innovative as Colehour, Denver will continue to thrive.  He spent a few years living in Chicago and can see our Mile High City headed in that direction, "Denver is exploding with great places now.  It's getting to be a little bit more of a grown-up  city."  We'll take the compliment.
Thanks, Todd.