Cycling is hard; the faint of heart beware. Certainly I have belabored this point in my previous articles on the matter – detailing Kennedy Donnelly's triumphant, but trying ride across America. Or, perhaps you read the narrative on sisterhood in Colorado, describing a challenging, yet charitable effort to support under-resourced students through the Venus de Mile. Still, you might have related sympathetically as I shared my own difficult, but determined effort to embrace road-biking. In all these accounts, I emphasized the rigorous, yet rewarding aspects of cycling. However cycling is more than a worthy adversary to be conquered, it is also a pleasing and gratifying activity suitable for Saturday morning leisure – especially when you're riding with Fabio and his PastaVino (www.PastaVino.com) cycling group.
PastaVino opened last Spring, filling the void that Juanita's left on Pearl Street. And, while I can hear your groans of longing for the Mexican fare of the past, fans of real Italian can rejoice in Fabio's modern take on a staple ethnic meal. His guiding values: simple and organic. In fact, simplicity and a commitment to a holistic, modern Italian experience permeate the renovated space on 1043 Pearl Street down to the sense of community Fabio seeks to build through his monthly cycling adventures.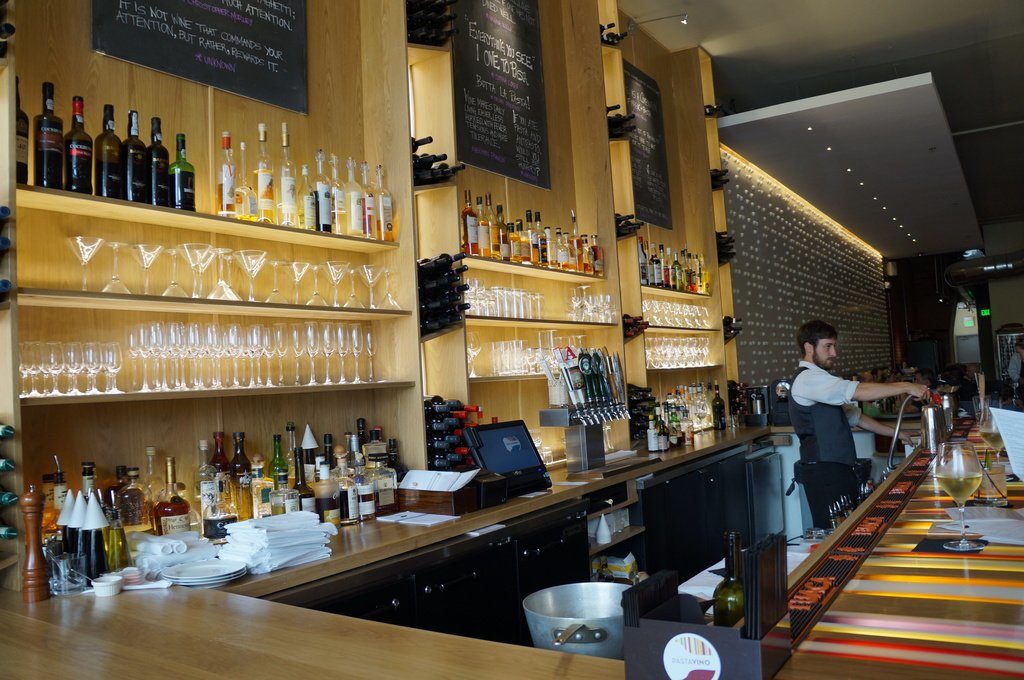 Fabio worked as chef in Paris, Los Angeles, San Francisco, Boston and Chicago. Prior to moving to Colorado three years ago, he owned four restaurants in California. Upon his relocation to Boulder, he began overseeing Bacaro, but knew he intended to again own his own restaurant. Born of a passion for fine cuisine, PastaVino opened its doors to the Boulder public on April 9, 2012.
Just as he had done at Bacaro, Fabio sought to bring the community together in genuine Italian fashion by coupling his passion for culinary  excellence with his intense interest in cycling. His interest in cycling began fifteen years ago when he started racing in triathlons. Eventually, he gained near-celebrity status in Boulder as an avid cyclist and supporter of the Boulder cycling community.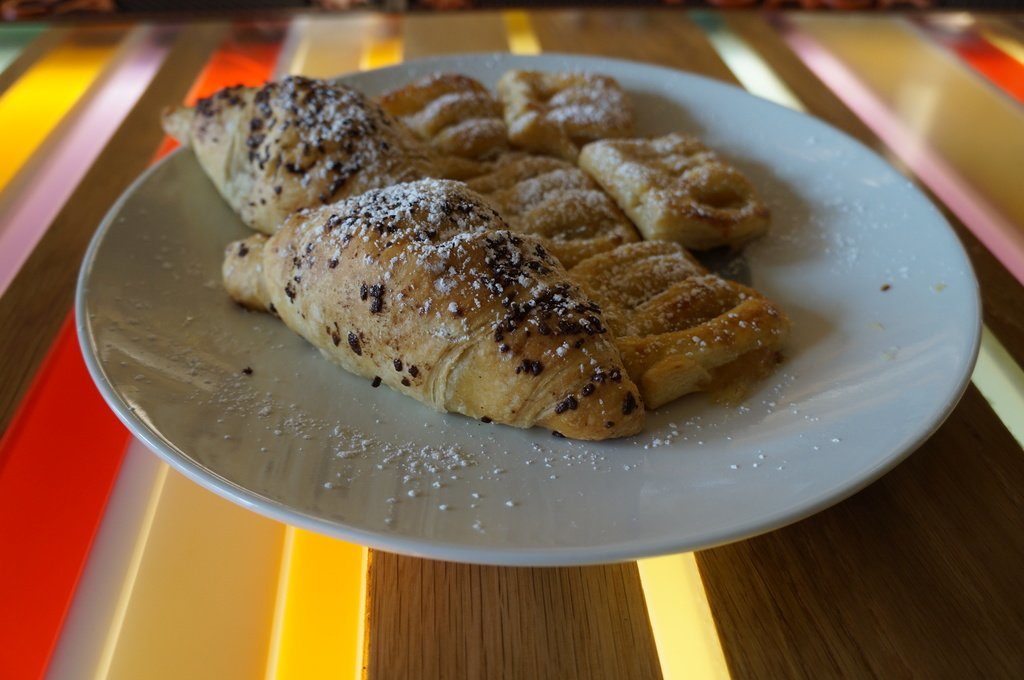 Every first Saturday of the month, Fabio gathers this community at PastaVino for cappucino and pastries. Once everyone has had their fill, the group — usually between 25 to 50 people — embarks on a 40-50 mile ride in and around Boulder, incorporating a mix of hills and flat terrain.  Upon their return, the group indulges in an impressive spread of simple, organic Italian food — family style. The group shares pasta, laughs, and the fulfilling sense of accomplishing another cycling feat. With so much food and friendship, it's hard to describe the best part of the PastaVino community,  but when asked, Fabio replies, "I [am] glad to bring all local people… [it's] really the [back]bone of Boulder cycling, away from the politics."
If you would like to join Fabio and the cycling community for a ride this weekend, visit the PastaVino Facebook page for up to date information. Or, if you're just in the mood for delicious Italian, stop by 1043 Pearl Street and you will not be disappointed.
Kaelyn Gustafson is the Desk Editor for Health and Sports at 303 Magazine. She is an avid runner, eager cyclist, and yogi-lovin' Denver enthusiast. Follow her posts on Twitter.