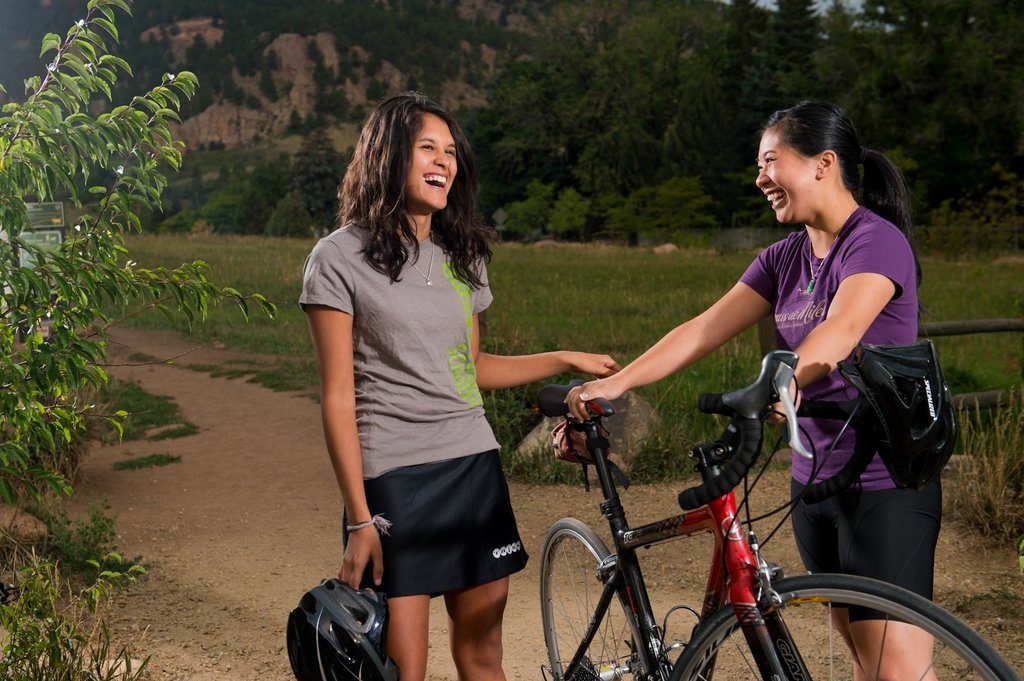 Photos provided courtesy of 303 Magazine Health and Sports photographer Demetrius Austin.
She gazes in the distance as picturesque rolling plains seem to spread for miles, interrupted only by Rocky Mountain peaks jutting encouragingly into the skyline. But, even this scenic heaven cannot numb her screaming legs as she pedals harder, then slower, in and out of exhausted rhythm. The grueling 100-mile ride tests her both physically and mentally and as each thrust of the pedal sends another shooting pain through her quads, she begins to succumb to the doubts crowding her mind. But, just as she slows to a defeat, a fellow rider gently places a hand on her back and pushes her forward – forward to the finish line, forward to triumph. With revived determination she carries on, finding a renewed strength in the power of solidarity. This is sisterhood.
This Sunday, August 26, over 1,700 people will gather at Prospect Park in Boulder for the fifth annual Venus de Miles. This all-women cycling event offers women from every walk of life to join together in solidarity. Seasoned and novice cyclists will participate in search of a physical challenge, others will join in support of a worthy cause. All will unite in a moment of celebration and sisterhood.
Teresa Robbins began Venus de Miles to raise money for the organization Greenhouse Scholars. Green house Scholars recognizes that for under-resourced students, getting into college is only half the battle.  As such, the organizationsprovides a holistic approach to supporting these under-resourced students by providing them college scholarships, support groups, mentors, and a network of professional liaisons. Wendy Guardado of Broomfield considers herself blessed to be a part of this organization.
Though born in the United States, Wendy spent most of her childhood living in Mexico. Her parents worked tirelessly to provide for their children; however, they had little options as neither had a significant educational background – her father reached the sixth grade and her mother never  finished high school. Wanting more for their children, Wendy's parents decided to move to Colorado in hopes of providing their daughter and her siblings with a better opportunity.
Wendy attended Broomfield High School where she juggled two lives – that of a typical teenager and that of a co-parent, working all through high school to help provide for her family. On top of medical and financial hardships, her family endured the constant looming fear that comes with illegal immigration. However, despite their many hardships, Wendy remained determined to fulfill her parents' dream of achieving a higher education. She applied and was accepted into her first (and only) choice college, New York University. Unfortunately, she was unable to secure the necessary financial scholarships to fund her education in New York. Three days into the fall semester, Wendy applied and was almost immediately accepted into the University of Colorado Boulder. Greenhouse Scholars provided Wendy this opportunity.
Three years later, a spirited and grateful Wendy prepares to enter her senior year. As a sign of her gratitude to Greenhouse Scholars, she plans to partake in the Venus de Miles for the second year in a row. A novice cyclist, she began with the daunting 33-mile ride. This year, eager to take on new challenges, she plans to take on the 51-mile ride. Wendy has trained for this year's event through avid rock-climbing, cycling classes, and riding with fellow scholars. Finishing the ride will provide a sense of accomplishment and achievement, but for Wendy, the real reward is riding alongside the remarkable women who made her dreams of a higher education possible.
"These women are truly amazing. They raise so much money, I've heard some bake thousands of cookies just to raise money for Greenhouse Scholars," she says admiringly.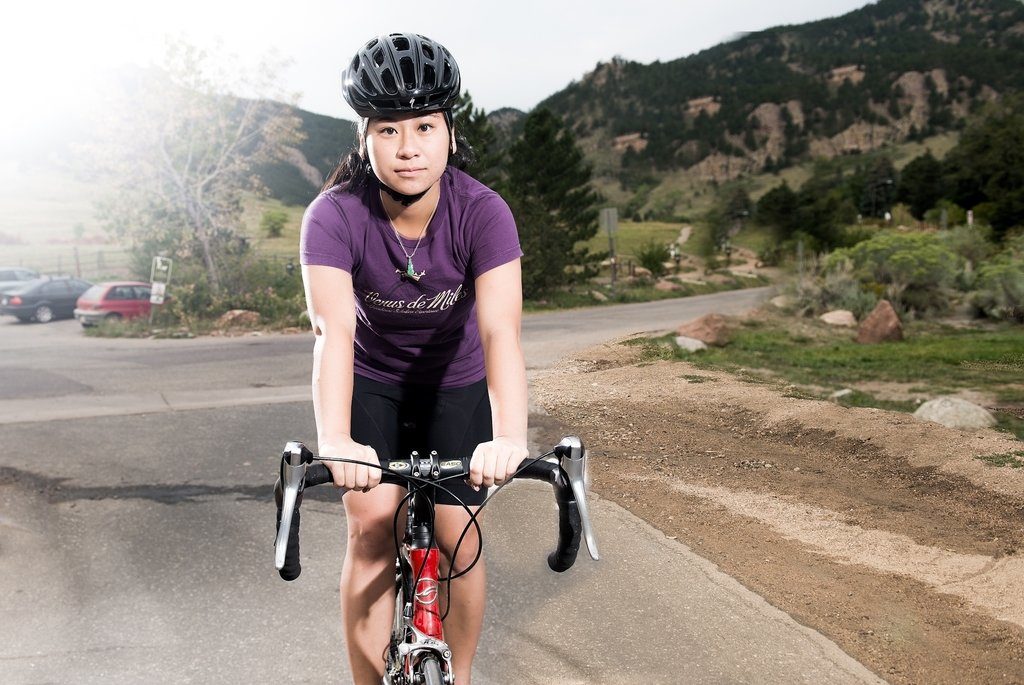 Among this group of extraordinary women, you'll find bronze medal Olympian Georgia Gould. She will not only support the cause by participating in Sunday's event, but will also offer encouraging words to begin the ride. Her many accomplishments in cycling, including her current reign as the US national champion in cross country mountain biking, are sure to offer motivation to all the ladies riding in Venus. However, the real inspiration remains in the achievements of those scholars that the ride supports
After finishing the race this Sunday, Wendy will go on to graduate in the spring with a major in International Affairs and a minor in astronomy. Grateful for the opportunities provided to her by Greenhouse Scholars, she aspires to pursue a career providing other under-resourced students with educational resources in the field of science.
If you're interested in participating in this year's Venus de Miles, you can register the day of the event at Prospect Park. Event coordinators advise that you arrive one hour early to sign up for the 33-mile, the 51-mile, the 67-mile, or the 100-mile rides. Ride times are listed below:
→ 100-mile ride starts at 6:30 a.m.
→ 67-mile ride starts at 7 a.m.
→ 51-mile ride starts at 7:30 a.m.
→ 33-mile ride starts at 8 a.m.
For more information, please visit the Venus de Miles website.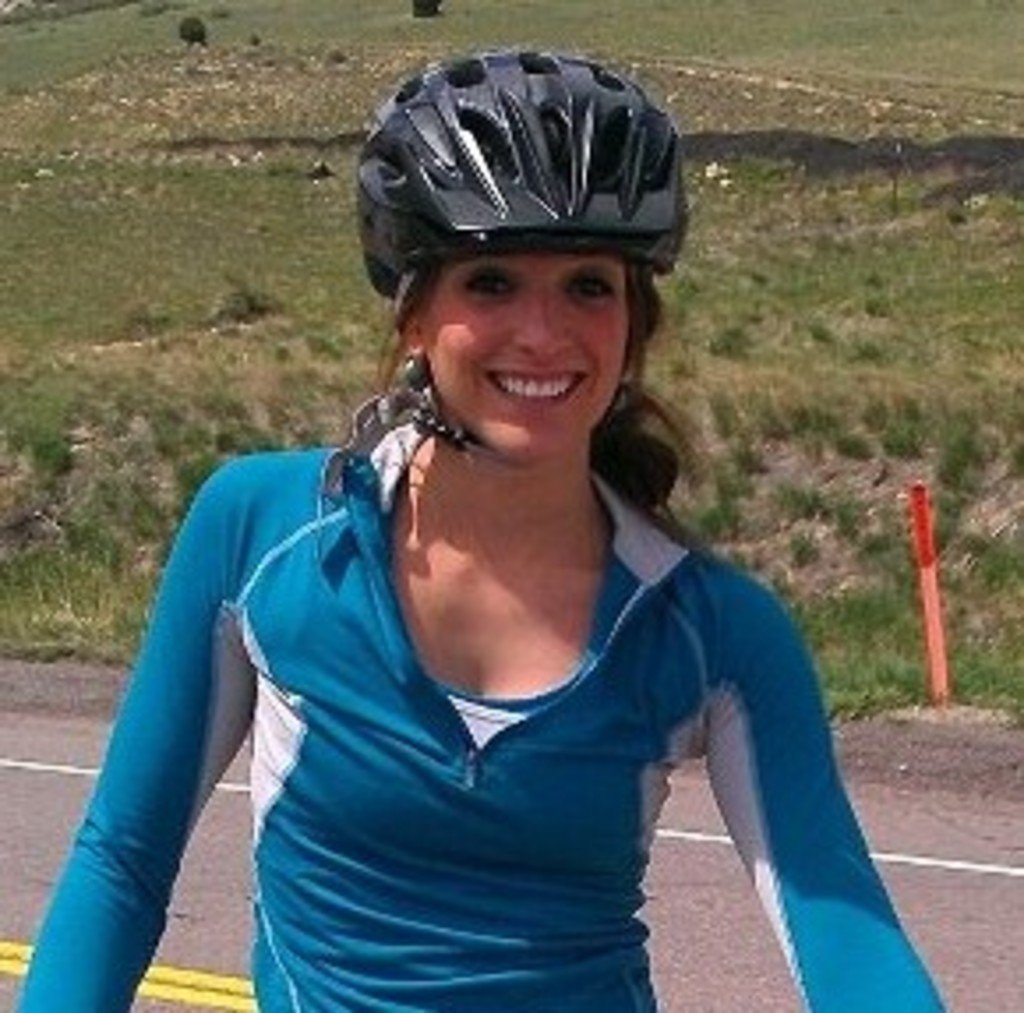 Kaelyn Gustafson is the Desk Editor for Health and Sports at 303 Magazine. She is an avid runner, eager cyclist, and yogi-lovin' Denver enthusiast. Follow her posts on Twitter.