Usually when you go to an event, you know what to expect. That is far from the case with RAW: natural born artists Denver. Featuring one showcase per month, each RAW Denver showcase provides completely different experience from the last. The RAW Denver Mixology event last night at Casselmann's Bar and Venue was no exception.
Unlike last month's RAW Solstice event, Mixology felt more intimate and inviting. Perhaps it was because of the low lighting, with spotlights focusing attention on the artwork itself (the Solstice event had bright lighting). Or maybe it was due to the diverse group of artists who participated in the event (each RAW showcase features different artists). Either way, RAW Denver Mixology offered an entirely new take on Denver's art scene.
Meandering around the show, it became visible that many of the artists were influenced by traditional techniques (i.e. the use of acrylics, oils). However, their subject matter and individual styles added something new to the mix (hence the name: Mixology). Jordan Bamrick's work illustrates this point. Using acrylic, sharpie and a touch of charcoal, Bamrick's fans out her brush strokes, creating the illusion of depth and sense of reality to her pieces. Employing vibrant neon colors, Bamrick brings an intensity to her work that is hard to ignore. This is particularly exemplified through her pieces that depict females embraced in a passionate kiss.  "A lot of my paintings are about previous relationships," said Bamrick. It is no wonder then that she incorporates herself into her work, as shown through her piece "Gemini."
Or there's Aaron Acker, a traditional oil painter whose attention to detail is incredible. His piece "rinascita d'amore," depicts a raven sitting on a tree branch. Each individual feather of the raven is visible. In fact, the raven is so realistically rendered that it looks like it could hop off the tree branch and fly around the room. However, the only hint of color visible other than grays and blacks of the raven and the background are the handful of red leaves jutting out from the sparse branches of the tree. Looking at Acker's works as a whole, it becomes visible that red is incorporated in each one of his pieces. The reason? "All of my paintings are really inspired by passion and romance and the color red best represents that," said Acker.
Other artists appeared to be more subtle in their approach, allowing the viewer to interpret the pieces on their own level. Brent Hickmon was one such artist. "The viewer needs to create their own meanings," said Hickmon. In his oil painting "Cultivate Peace," Hickmon creates a duality between apocalyptic types of imagery (i.e. skulls) and symbols of rebirth (i.e. the child's hands, butterflies).  Rendering these forms in a simplistic manner, Hickmon's piece strays away from the rigidity (in terms of theme) that most of us are used to. Instead, the viewer is left with a refined work that is open to countless interpretations.
While the RAW Denver Mixology event contained a fair amount of artwork, live music was also featured in the showcase (in addition to body art and psychic readings). With so many different art forms, Mixology was an all-encompassing, inspiring and interesting experience that will not be forgotten. RAW Denver's next event entitled "Radiate" is on August 23 at Casselmann's Bar and Venue from 7 p.m. to 11:30 p.m. For more information visit www.rawartists.org.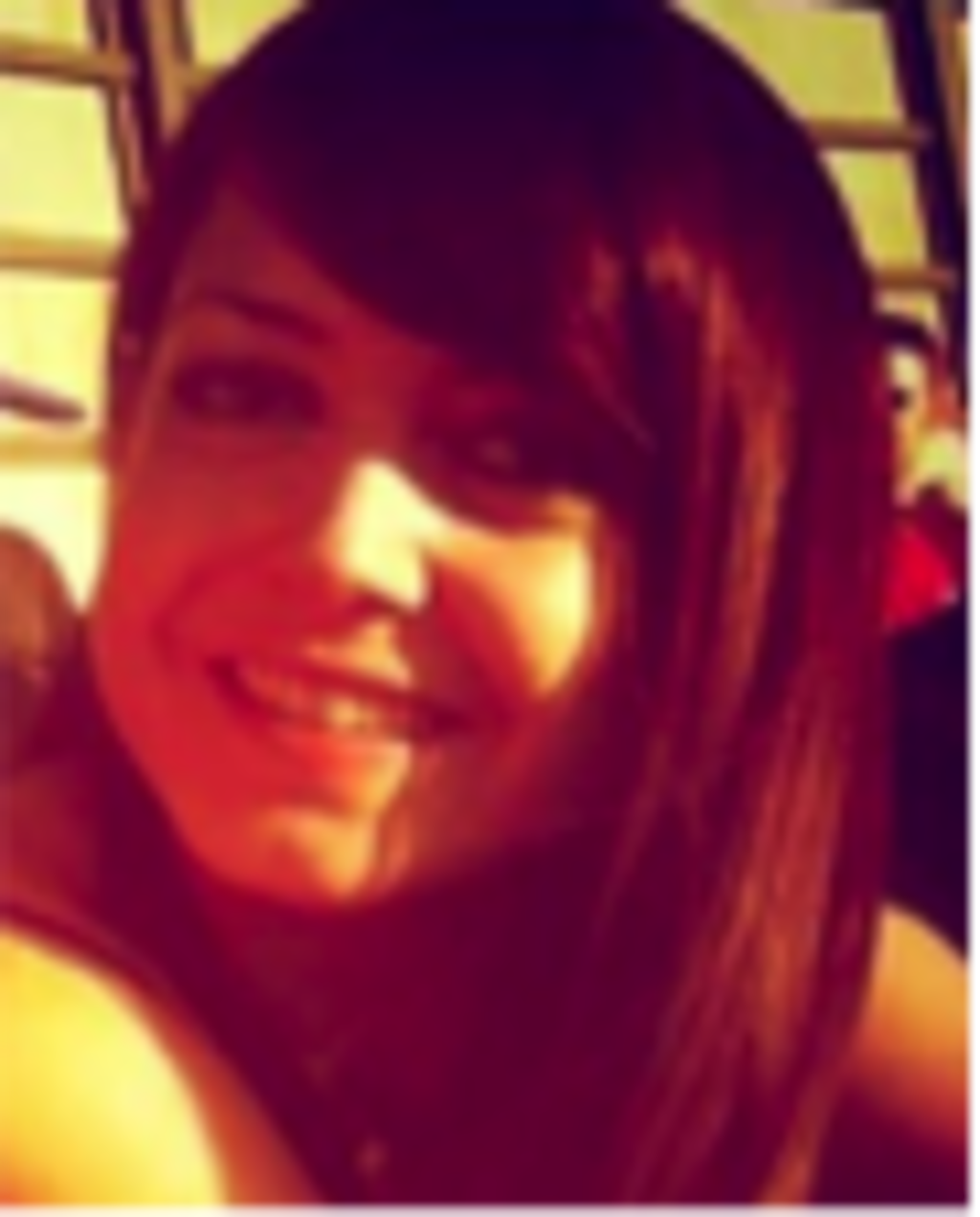 Jessica Kleinman is an art and culture intern/writer for 303 Magazine. She is currently studying journalism at the University of Colorado at Boulder. Follow her posts on Twitter.