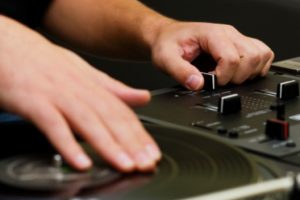 Live at 5 with Jonny5
Monday, June 18 | 5 p.m.
Ginn Mill | 2041 Larimer Street
www.Flobots.org
No matter what the words, no matter what the verse, when you donate money to Flobots Jonny5 will dream up a song using your words and perform it live. As much fun as it is to create new off-beat music, there will also be a "pay to play" feature this year, where attendees will be able to pay for their favorite song to be played by the DJ. All money raised will go to support Flobots.org, which is currently raising money for a new Youth Media Studio to be open in August 2013. Have a cocktail, make some music and support your community.