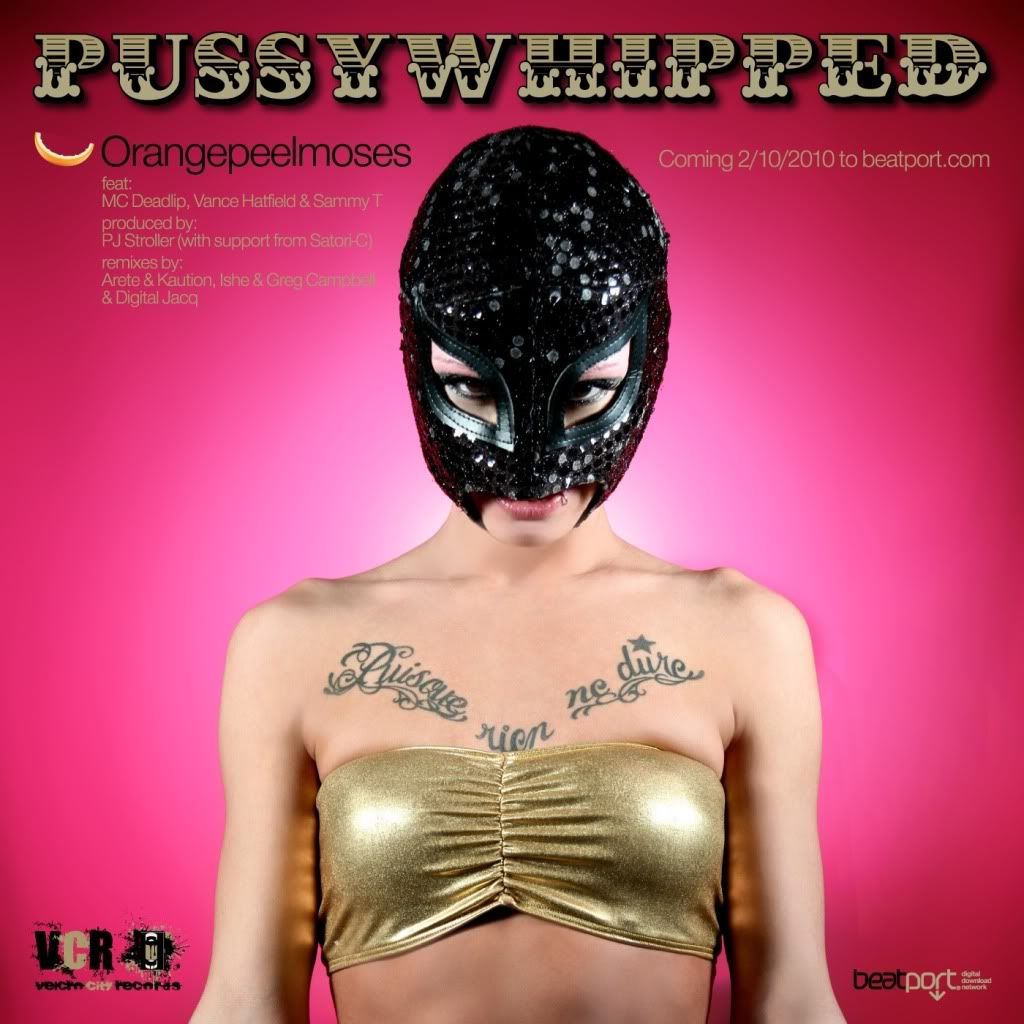 image: James Stolzenbach, model: Ms. Easy
Jason Schlosky has long had a thing for hooks and loops. Velcro City Records, the Denver-based dance music label he founded with DJ Hero (no relation to the video game of the same name), benefits from nostalgia value associated with the patented "zipperless zipper" system invented by Swiss engineer George de Mestral. Hooks and loops, an idea de Mestral ganked from Mother Nature (burdock burrs, specifically), are the functional foundation for the popular textile technology. They play a similarly essential role in the creation of electronic music. Where would techno and its related electronica genres or aural cousins be without hooks and loops?
With the advice of Beatport's Matt Carmichael and the studio expertise of Hero in his corner, Schlosky launched VCR in May 2008. Known in the aural realm as DJ Vanish, Schlosky started off with a bi-weekly release schedule but has since doubled output to keep pace with growing numbers of label submissions. A posse of Mile High club members now call Velcro City home. Ishe, mLe, Kaya, Satori-C, Adam Arete, Kaution, Joman and myself are among them. Hero is VCR's primary breadwinner thus far, having recently scored his very own artist page on Beatport.
"Pussy Whipped," my debut release on Velcro City, drops this Wednesday, February 10 on Beatport. The original mix was produced primarily by PJ Stroller (with support from Satori-C) and features contributions from MC Deadlip, Vance Hatfield and Sammy T. Re-rubs were manhandled by Arete & Kaution, Ishe and Greg Campbell & Digital Jacq.  Sean Foreman (3OH!3), Boreta (Glitch Mob), DJ Bedz (Nuggets/Pepsi), Brian Howe (XM Radio), DJ Harry (Sci-Fidelity) and others have endorsed the track at one point or another. Join us this coming Hump Day eve–February 10–at Andrew's on Lincoln (1111 Lincoln) for the official hoedown featuring Ishe, Greg Campbell, Kaya, Tony K, Arete & Kaution and, all the way from Californication HQ, MC Deadlip.