Denver-based jam band Squeaky Feet is reaching a milestone this Friday with the release of their debut album followed by an album release party at Cervantes' Other Side on Saturday, November 18. Squeaky Feet, a band who came together in a series of coincidences over the course of the past several years, has finally pushed enough original music through the pipeline for at least one album, entitled Cause For Alarm. While this fivesome — guitarists Colin Shore and Greg King, bassist Jimmy Finnegan, keyboardist Brian Keller and drummer Kevin D'Angelo — gear up for what is expected to be "a party for the ages," 303 Magazine spoke with Finnegan and D'Angelo about serendipity, sound and studio time.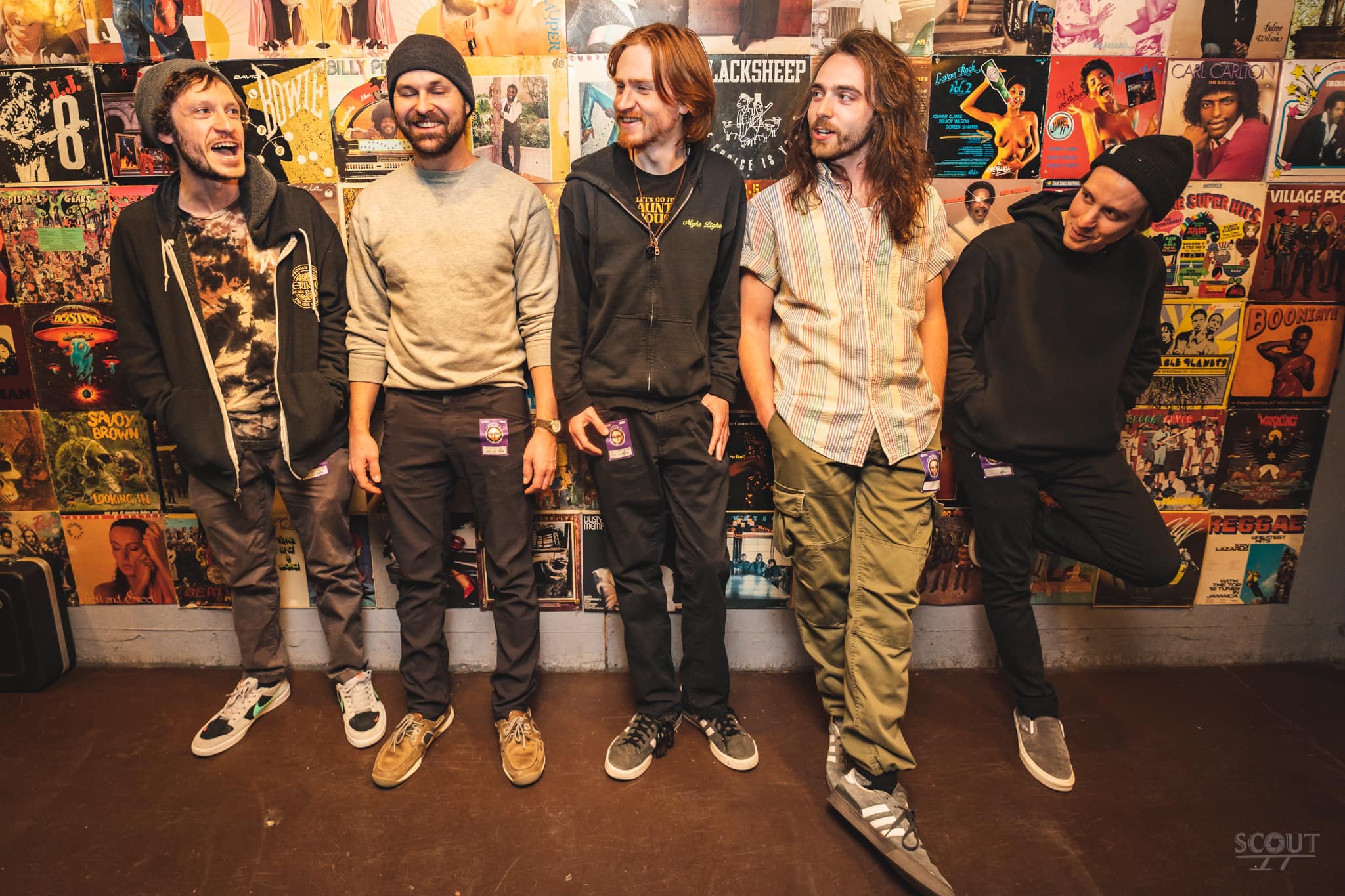 Squeaky Feet's story started over a decade ago during classes at the Berklee College of Music. When D'Angelo first met Shore, they started "talking music and Umphrey's or Sound Tribe, or jam scene stuff, and immediately clicked." D'Angelo met King not long after that and the two started playing in a bar band in Massachusetts. After graduation, D'Angelo and Shore moved into a house together and were each in a band that used said house as a common rehearsal space. "The two bands coexisted in this house together," said D'Angelo, until people "started moving their lives in different directions," which is when King moved in. This offered a fleeting opportunity for D'Angelo, King and Shore to "start jamming together" before life eventually changed its course yet again and the trio went their separate ways. 
"Fast forward several years later," when Finnegan was teaching at School of Rock alongside King and Shore, who had found themselves in Colorado. "It's not easy to find people who want to play this kind of obscure music that's kind of nerdy, kind of crazy," said Finnegan. So when King asked him asked if he was interested in starting a band, he jumped at the opportunity. They then initially called D'Angelo to ask him to join up, but he couldn't make time for it at that point. The Squeaky Feet lineup fell into place and solidified in 2021 when they asked him a second time and his answer was a resounding "yes." Then Keller signed on, and the band hit the ground running.
Though it certainly didn't come easy, with each band member investing an estimated 100 to 150 hours of studio time, D'Angelo and Finnegan agree that Cause For Alarm is "probably the best piece of recorded material" either of them have ever contributed to music. The album's intricate creative process accompanied by its democratic recording process amplifies its many angles, influences and inspirations, from Frank Zappa to Dream Theatre, from prog-rock to jam. "We try to incorporate everyone's musical voice and vision," said D'Angelo of their time in the studio, which took place at Violet Recording in Boulder, with Finnegan adding that there they were given the time to "really sculpt and ornament the songs as intensely as we wanted to." With the addition of pianist Eliot Kershner and Snarky Puppy's Mark Lettieri on the guitar, the explorative masterpiece Cause For Alarm became complete.
There's certainly cause for the celebration that will begin on Saturday evening and continue through a following two-week Midwest tour. Kicking off the album's official debut, fans at Cervantes' Other Side can "expect the show to highlight all the different territories that we can touch as a band," according to D'Angelo. It's a rare occurrence for Squeaky Feet to play a two-hour-plus show in Denver, which is where they're able to "break new ground musically during improvisational segments of the show, which is what we're kind of all about." This happens more often on the road, so this is a local show in particular that is expected to be extra special and extraterrestrial.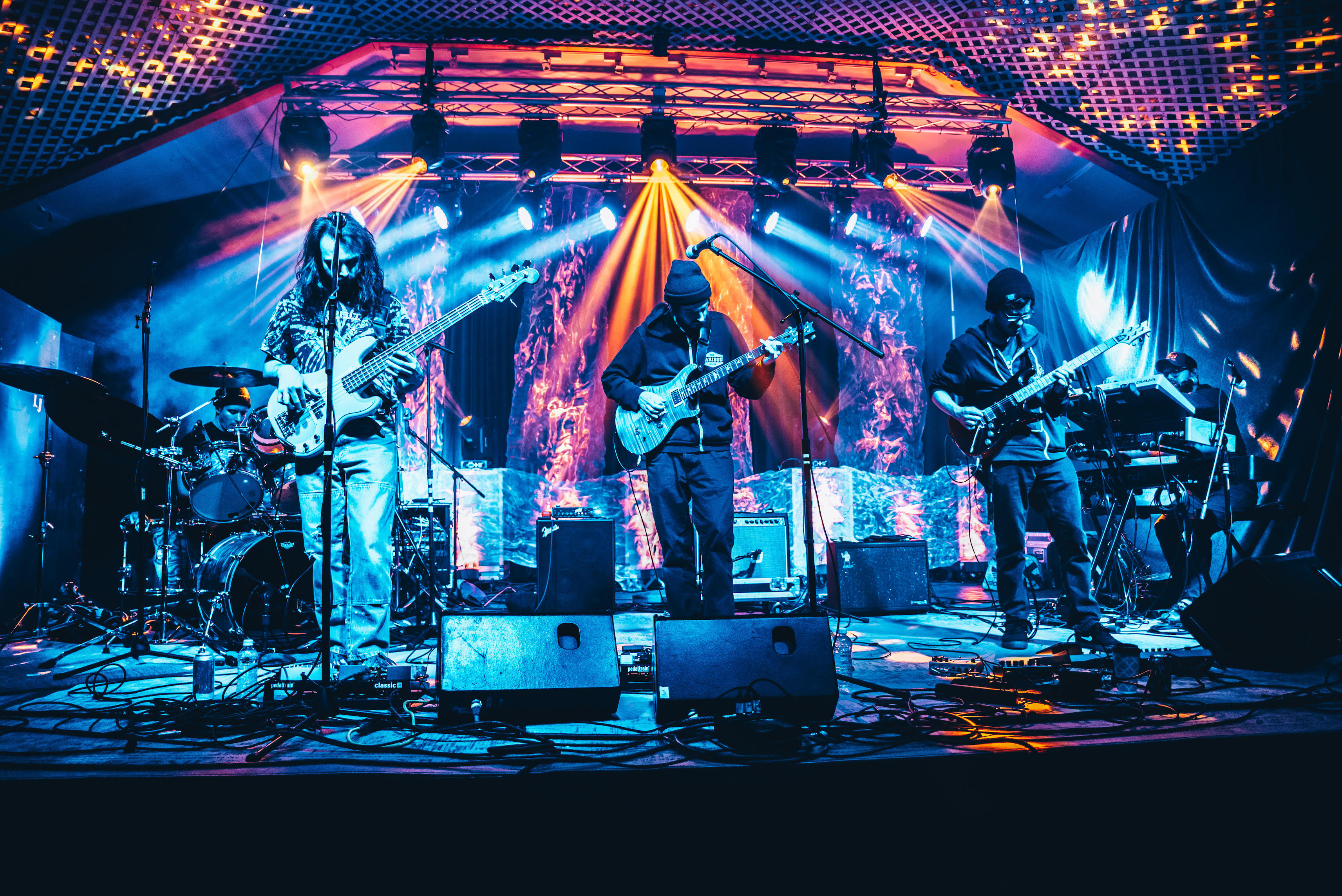 Following the Cervantes' show, the band is embarking on a Midwest tour which will cover markets both new and familiar. While venues like Detroit's New Dodge Lounge will bring some fresh faces, Squeaky Feet will be returning to spots like Kenny's Westside Pub in Illinois, where they've experienced good chemistry and a great turnout in the past. They're looking forward to getting an even bigger turnout and, like their music, "gaining some new territory." They'll also be playing a Lespecial afterparty in Indianapolis and, overall, "it seems like we should be received with open arms," said D'Angelo.
One of the best things about touring, however, is coming home, especially when that home is the local music scene here in Denver. Unlike any other scene he's been involved in, Finnegan feels like it's "really prime that we're located in Denver, in that it has such a flourishing music scene." He credits the musicians and industry folks here for thinking outside of the box and creating something truly special. D'Angelo seconds that emotion, noting how the sky seems to be the limit for this one small music community. He reflected on returning to Denver after touring, saying, "After going through the emotional rollercoaster of trying to prove yourself over and over again, there's such a comfort level of all the other musicians and friends we have in town."
With that support system in place, Squeaky Feet can continue to look towards the future with confidence. Cause For Alarm is only the beginning, with more material ready and waiting in the queue for the next album to be recorded. In the meantime, the band is hoping to book more big-name festivals after having gotten a sweet taste of the circuit while playing this year's Summer Camp. "At this point, we've hit most of the primary markets for our kind of music and have played all the rooms that we would want," said D'Angelo. "We're looking for bigger and better things," which hopefully includes sharing the stage with their musical heroes, the possible addition of a full-time Lighting Designer, maybe even some international shows, and a general leveling up to the next phase of their careers.
Get tickets to the show here!