As the cold settles in for the season and the mountains in the distance gleam with snow caps, ski resorts across Colorado are opening their first trails. Ski season is upon us, and those eager to get a head start can ride limited runs at Arapahoe Basin Ski Area, Breckenridge, Eldora Mountain Resort, Keystone, Loveland, Vail, Winter Park and Wolf Creek Ski Area.
But for a vacationer or snow sports enthusiast without their own gear, the journey toward the mountain can become long and grueling. There are many things to get in order before a pair of skis or snowboard actually makes contact with snow. The expedition to the ski area may include planes, a road trip, stops at shops for new gloves or warmer socks, and of course, most importantly, acquiring the gear you'll need to ride the slopes.
By the time you reach the resort, you've probably been in enough lines: boarding the plane, waiting in I-70 traffic and so on. So, if you didn't need to wait in line for ski rentals, why would you?
This is where Black Tie Ski Rental Delivery comes in to save the day by saving you, your family and loved ones time. Steamboat Springs-based Black Tie is North America's first national ski rental delivery service that eliminates the hassle of waiting in line for ski and snowboard rental needs by allowing customers to pick the time and place for their goods to be delivered for the same price or less than you would at the mountain.
"Each Black Tie location is individually owned and operated where they hand select all makes and models of equipment," so they are specific to the surrounding mountain terrain, said Ian Prichard, the CEO and co-founder of Black Tie Ski Rentals in the Steamboat Springs corporate office.
Many of their locations also have brick-and-mortar shops to help fit people from scratch if that is more convenient. Black Tie prides itself on "having only the latest and greatest gear, in addition to offering upgrades like heated boots, the new BOA lace system in ski boots, and their exclusive partnership with Peak Skis," Prichard said.
Customers can choose their own skis or let the ski technicians choose a model that best fits their skier profile and current resort conditions.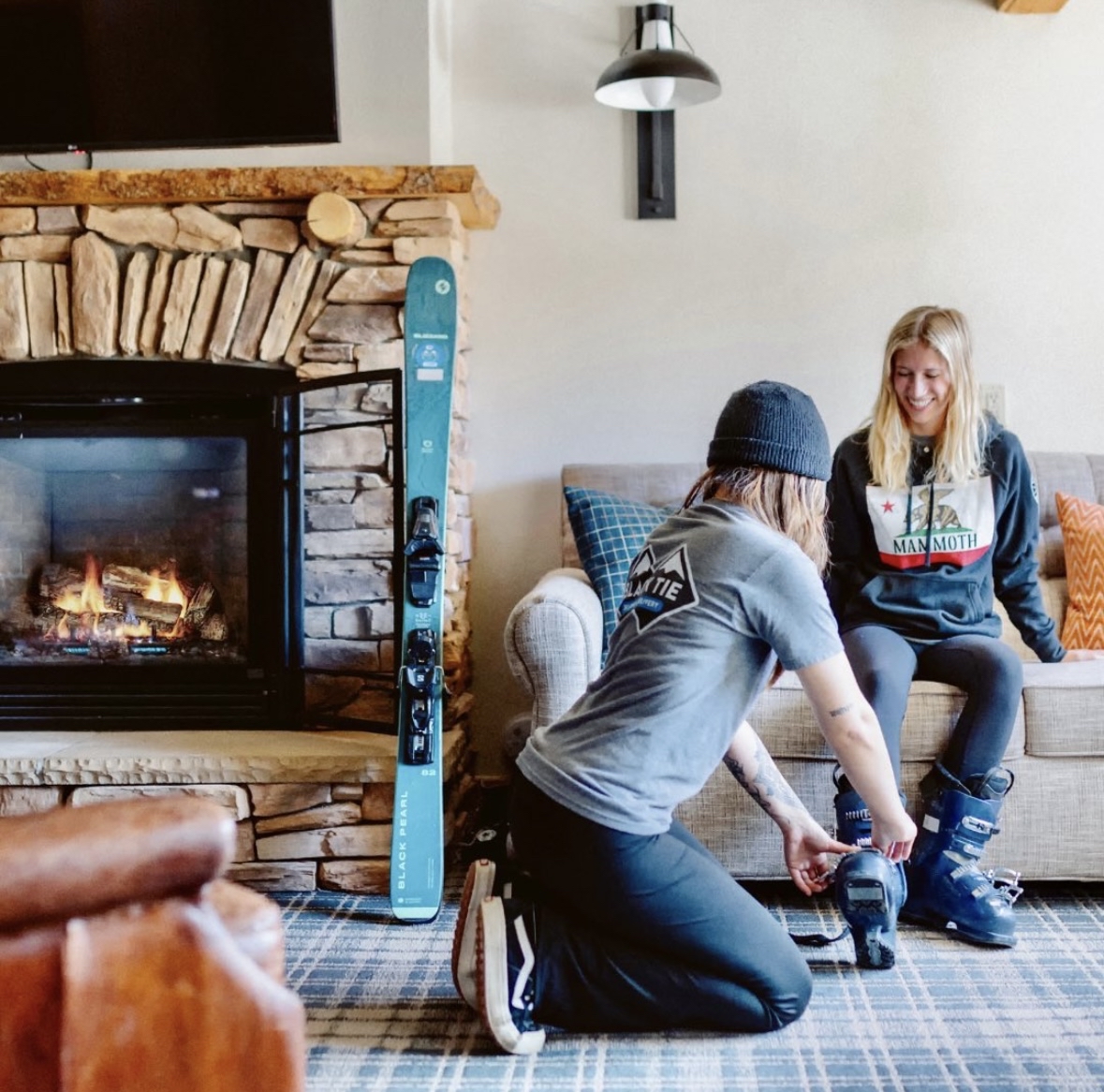 This season marks the first time in history that Black Tie Ski Rental Delivery will carry the same ski brand throughout all locations through their partnership with Peak Ski Company. They will offer Peak Ski's demo fleets at all 18 Black Tie locations, including Peak's new side-country skis by Colorado's Chris Davenport.
Peak Ski Company is a direct-to-consumer high-performance ski brand platform co-founded by American alpine ski racer Bode Miller and American businessman and philanthropist Andy Wirth. Peak Ski is "rooted in innovation and focused on developing advanced materials, manufacturing processes and equipment. Peak is integrating technologies into its skis with an intense cadence and a focus on performance."
Partnering with Peak Ski Company was an easy decision, Prichard said. "With Peak being a direct-to-consumer (DTC) model, it was a great opportunity for us to showcase their products in every Black Tie market from the start… I also know Andy Wirth from way back during my year at Steamboat Ski Resort and Bode's reputation precedes him as such an innovator in the ski industry, so we jumped at the chance to partner with both of them. Most importantly, their skis rip!"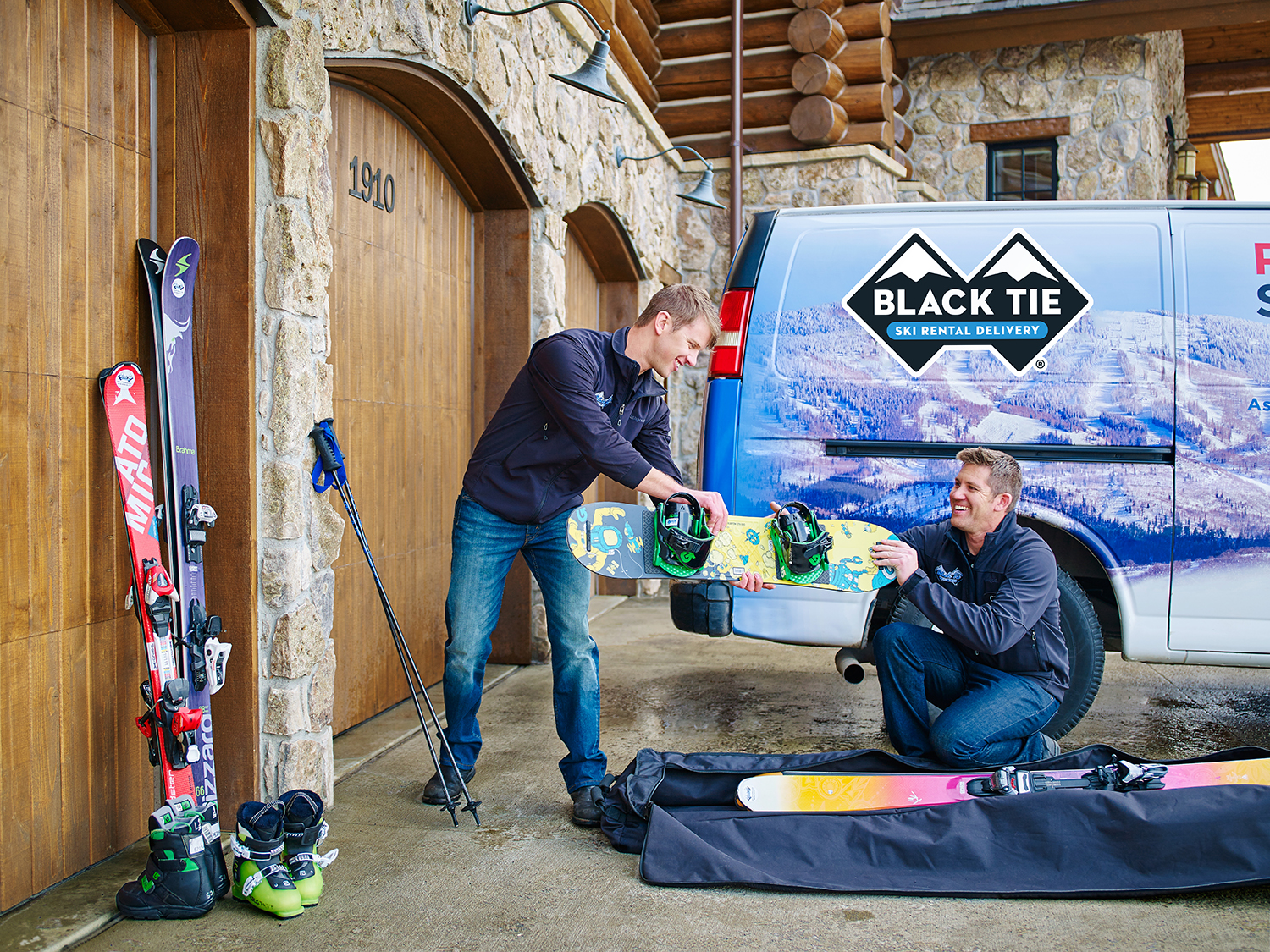 This season, the two companies will host "ski with an athlete" days at select resorts. Participating Black Tie locations will offer VIP ski days with Peak Skis athletes, including co-founder Bode Miller, as well as pros Chris Davenport, TJ Holmes and Michelle Parker.
Follow Black Tie Ski Rental Delivery here for more information coming soon.