For 46 years, the Denver Film Festival has stood as an unforgettable cinematic experience, captivating locals, industry professionals, cinephiles and tourists; this year, I was one of them. For ten days, I witnessed emerging talent, acclaimed filmmakers and local storytellers fill rooms and pour their hearts across seven venues, including the AMC, Sie Film Center, Ellie Caulkins Opera House and the festival's latest addition, the Holiday Theater. From foreign frights to Oscar-buzz dramas, it didn't matter what the genre was; this 2023 Denver Film Festival, audiences packed every inch of the theaters with excitement and open minds. 
In the last week, I laughed, cried, gasped and screamed along with strangers in dark rooms lit by glowing screens. I sometimes found myself weeping five seats away from the stars or crew of the film. Following each screening, these filmmakers stood in front of us, overjoyed by our hysterics and answered questions that rattled us during presentations. The most incredible privilege of attending this event was seeing how the 2023 Denver Film Festival transcends a movie screening into a communal celebration of blockbusters, indie flicks and local storytelling. Each film portrays different backgrounds, cultures and identities, telling stories that are universal experiences. The Denver Film Festival serves as a place of unity and a melting pot of cinema. It didn't matter if you were a top dog in the film industry or just a casual viewer shoving popcorn in their face; we were all brought together to watch a movie. 
I started my ten days of cinema at the Ellie Caulkins Opera House for the Opening Night Red Carpet Presentation of American Fiction—wow, what a way to kick things off! Featured festival stars walked the red carpet with giant smiles, expressing excitement for the week ahead. One by one, industry leaders, press and casual attendees packed the Opera House for the pre-reception. After guests stuffed themselves on a french fry and wine buffet, we all sat in the magical auditorium for the highly-anticipated film. Keven Smith, Denver Film CEO, kicked off the night with a special thanks for everyone involved in the festival, including the night's presentation, saying American Fiction is his favorite film of the year.
Although Cord Jefferson could not be there in person to present his directorial debut, he recorded himself expressing gratitude for everyone's attendance. He intended to show American Fiction in a theater for audiences to laugh together. I had never heard such loud audible reactions in a theater. Every joke landed, causing a roar of audience cackles to quake the room. The satirical film, filled with brilliant, ironic writing, tells a thoughtful and hilarious story about stereotypes in entertainment, specifically literature. My first film of the festival left me wanting more. 
The 2023 Denver Film Festival celebrated 186 feature-length films, documentaries, shorts and dozens of filmmakers throughout the week. Audiences adored special presentations of award-season hopefuls like All of Us Strangers, Dream Scenario and The Boy and the Heron—films including Hard Miles, The Space Race and Portrait of a Cowboy and filmmakers like Sterling K. Brown, Talia Ryder, Anthony Chen and Michael Shannon received awards. Specifically, the movies categorized under the Colorado Spotlight stood out to me. From experimental horror to coming-of-age romance, Denver locals, returning residents, university graduates, and college professors presented their magical stories in the heart of Colorado.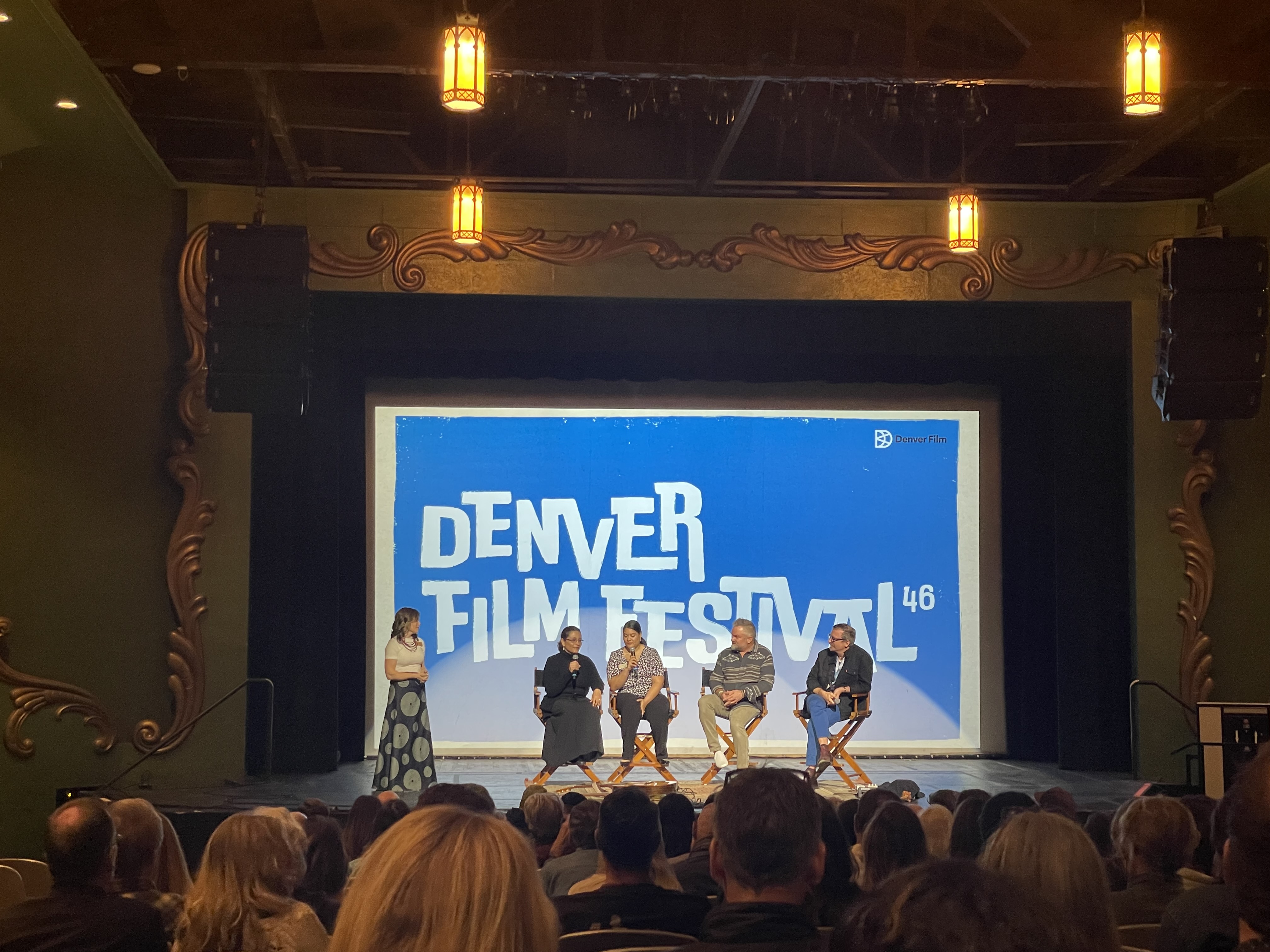 On the festival's second day, I attended my first Colorado Spotlight film, Ileana's Smile. Directed by the co-founder of rock-folk band DISPATCH and founder of the charity Love Light + Melody, Brad Corrigan, the documentary follows Corrigan since 2007 as he travels back and forth to the trash dump community of Managua, Nicaragua, where he meets a young girl named Ileana, who impacts his life for the better. After meeting Ileana, he wanted to create a positive change in Managua through any means. The powerful documentary depicts the lives of the children and people living in the dump and how Corrigan's passions and desires changed for the better. 
Being from Colorado and a graduate of Littleton High School, Corrigan was delighted to return to his hometown and premiere his film. Packed inside the theater were the ex-rocker's family, friends, neighbors and former middle school classmates. After an exceptional live performance of a song dedicated to Ileana and the touching film, everyone gave Corrigan a standing ovation for the documentary and the effective work Love Light + Melody has created through education. Whether attendees knew Corrigan personally or wanted to tick a film off their festival bucket list, everyone left feeling inspired by their former neighbor and Ileana's story.
I watched indie rom-coms like Peak Season and A24-produced dramas throughout the week. Toward the end of the festival, I joined audiences for two highly-anticipated Colorado Spotlight films in darker genres, Soft Liquid Center and Publish or Perish. At 9 p.m., the Sie FilmCenter packed in crowds for the late-night horror presentation of Soft Liquid Center. Before the film, composer and Denver local Roberto Garza played live music from the film reminiscent of an eerie Aphex Twin with negative imagery behind him. It set the tone for the evening.
Produced and created in Colorado by resident filmmakers, Soft Liquid Center displays the aftermath of a relationship through the eyes of a curly-haired protagonist. The film is a stunning and horrific portrayal of trauma and obsession with creepy aesthetics, a minute-long scene of digging our watermelon guts, and a scare that had everyone screaming in unison. Written by Zachary Guitierrez, Steph Holmbo, and Joseph Kolean, the filmmakers' love for horror is evident. With pacing reminiscent of Andrzej Zulawski's Possession and David Robert Mitchell's It Follows and aesthetics inspired by an '80s horror film, Soft Liquid Center is thoughtfully created and leaves audiences looking over their shoulder after leaving the theater. 
The local filmmakers were in attendance amongst aisles of family and friends who supported the film's premiere. "It's a treat to show the film at the Denver Film Festival. Most Soft Liquid Center was photographed in Denver, and we feel so lucky to share it with the community," said Kolean. "We're long-time fans and supporters of the Denver Film Festival, and they've always treated us well, so it's really special to be included in their celebration of cinema."
The following night, I watched Publish or Perish at the end of its festival run. Directed by University of Colorado Denver film professor David Liban, the feature film follows a professor on track for tenure until a series of unfortunate events cause him to spiral. Filmed in Colorado, Publish or Perish captures the emotions of stress in a twisted, dark and satirical story, causing the audience to gasp every few minutes. The entirety of the film had me on the edge of my seat, and I enjoyed seeing events unfold in familiar neighborhoods and places around Denver, like the ARC Thrift Store. 
My week of film festivities ended strong with a showing of Summer of Violence. For years, writer, director and CU Boulder graduate Nicki Micheaux sat on the coming-of-age script about a college grad looking to find her voice against her dad's wishes. Set in Denver during the 1993 period of violent crime known as the Summer of Violence, the film follows a young woman who turns down law school to pursue a career in poetry. Micheaux did not want to tell a story full of numbers and facts, "I wanted to tell a story of how it feels to live through something." Micheaux chose to tell this story during the 90s to reflect on the circumstances in our country today. "You never know when violence is going to attack you. We are still living in a world of uncertainty, and you never know when violence is going to happen".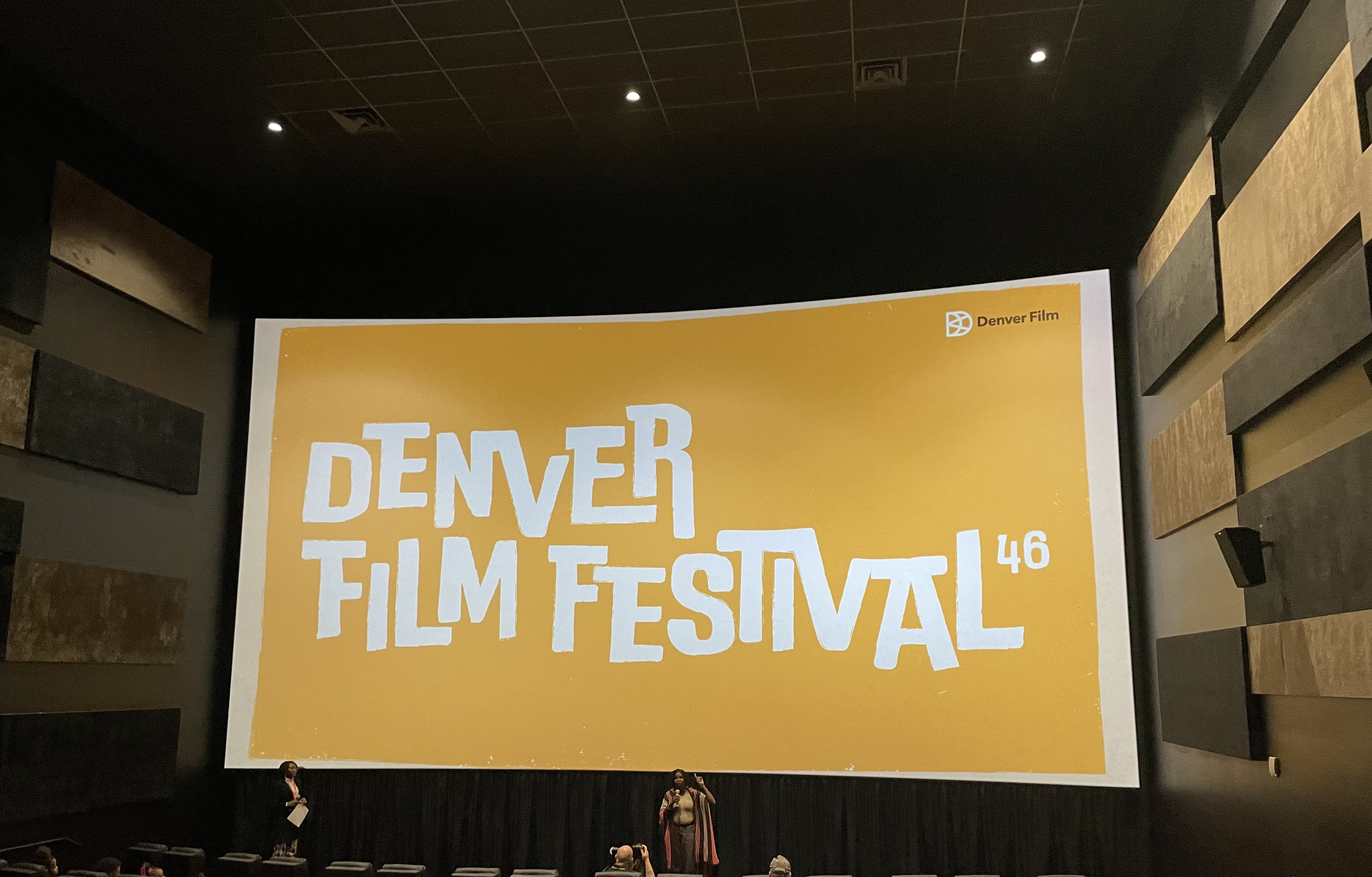 The film portrays love and loss beautifully through a nostalgic lens and Micheaux's lyrical poetry. The audience left moved and sang praise of the director's work. "This is a very special night, a special weekend for me to return to Denver. When we shot the film, a lot of people who lived here in the Summer of Violence who had lost family members were impacted knowing that we were talking about this period," said Micheaux. "It's very special for me to bring this home to them and tell a version of their story. It just means the world to me that the community of Denver and Boulder has embraced us to make this."
The 2023 Denver Film Festival is more than just a series of movie presentations. It's a communal celebration of our creative state, resident filmmakers and movie-loving tourists and the shared experience we take from it. I look forward to returning to next year's festival and joining strangers again for chilled soda, crunchy popcorn and lasting memories.