Denver indie-jam band Sqwerv has had a busy 2023. They've released three albums in the first half of this year alone — one studio and two live — and have been playing shows in Denver and elsewhere almost every weekend throughout the year. But the pinnacle moment is coming this Saturday, right here in their hometown, when the quartet will be making their debut on Cervantes' Masterpiece Ballroom's main stage in support of beloved jam maestros Spafford.
Ahead of the show, founding member and guitarist Guy Frydenlund spoke with 303 Magazine to talk touring, the differences between playing live and recording music, and landing the opening slot for a nationally touring jam band.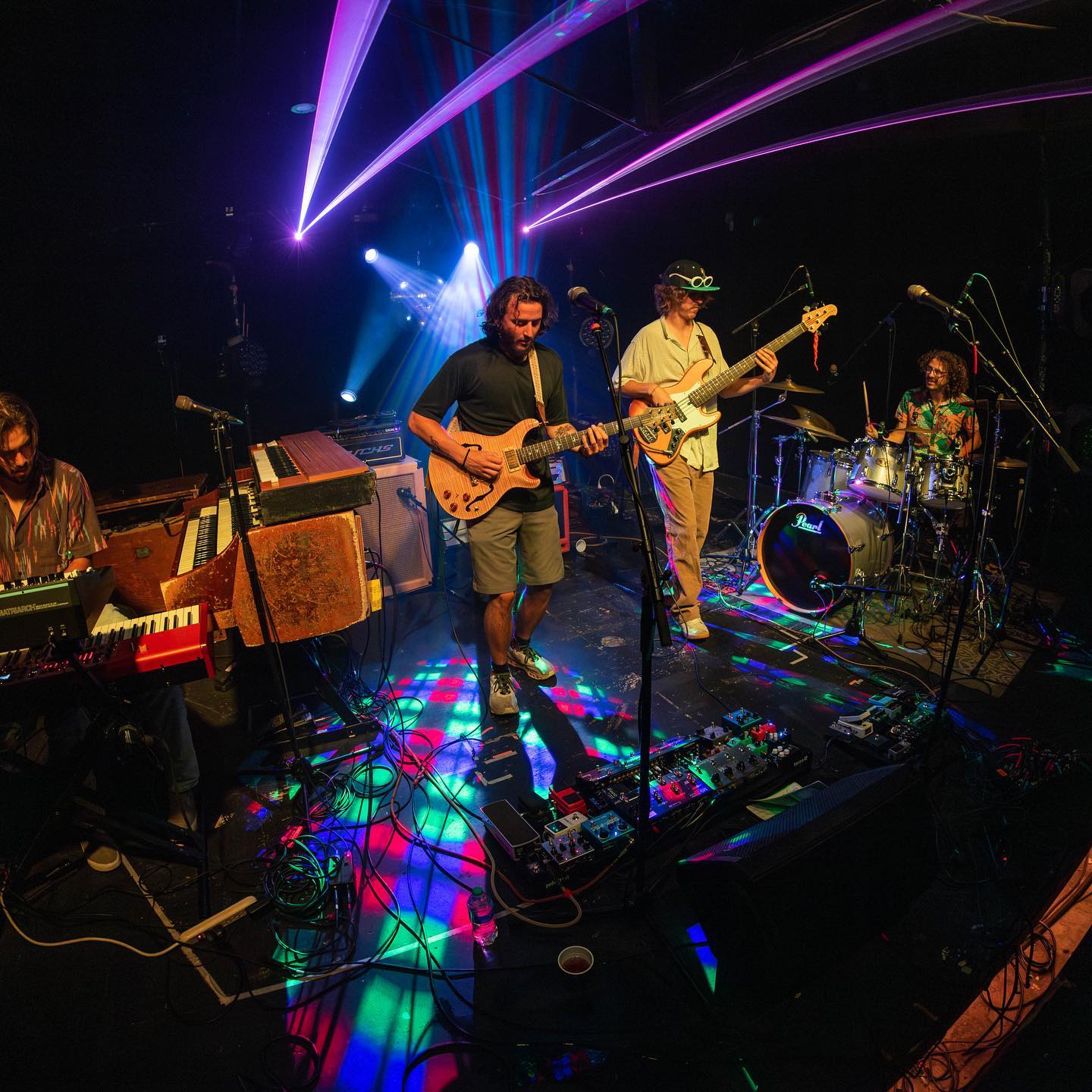 303 Magazine: What's the story behind Sqwerv's coming together?
Guy Frydenlund: We've been around for about 6 years. Me and our original drummer met at an El Chapultepec open jam. We got up onstage together, started jamming, decided to hang out afterward and just started playing together. Our bass and guitar players were going to school with me at CU Denver — we all went to the music program. We got together for fun. We weren't really intending to start a band. I was writing original music and we started playing it together and, before you knew it, we had a gig.
About three years ago, we added a new drummer, Zach [Bulgarelli], who went to our school. A couple of years after that, we added a keys player [Jack Marty]. Our other guitar player left, so now it's the four-piece. Me and the bass player [Caden Kramer] are the two original members.
We've been playing around Denver for years. We've played the small venues up to the Bluebird Theatre. We were all heavily inspired by classic rock, funk, and jazz, but we all had different interests, too. I came from an indie-folk/singer-songwriter background; our bass player and drummer come from more metal and rock backgrounds; and our keys player comes from a jam-bluegrass-country background. We all get together and are big fans of Phish and Grateful Dead, so that's kind of like our central connection, where all our tastes meet.
303: In which case, you're likely recovering from this past weekend?
GF: Yes. We also played Burning Man before that. We did 3 nights at Burning Man, drove 17 hours straight through the night to get there and came back for Phish, so we're all exhausted.
303: How would you describe Sqwerv and your approach to music?
GF: We say we're an indie-jam-band, whatever that means. We really take all our influences and we try to put that together to make something that's unique. We like to be able to play songs in every genre and to be open to playing any kind of music, so it can be kind of hard to describe. We try to play a bit of everything because that keeps it fun for us and fun for our audience. The things that are important to us are the ability to have creative freedom. We like to be able to improvise and have sections where we can all explore and do something new every night. We also take a lot of time and consideration into songwriting, so it's not just jams. We put a lot of effort into lyrics, harmonies and song structure — if the songs can stand on their own, and focusing on the song itself. 
303: What does the recording process look like for Sqwerv and what was the inspiration behind your latest studio album, Ways?
GF: Most of the songs I had written. I write the songs on acoustic guitar and bring them to the band. Every now and then I have parts in mind, but for the most part, I let the band members come up with their own parts. We figure out what works together, which is cool — I just come up with the skeleton.
We had this group of songs that we thought worked together well and we decided to record at The Keep Studios because we have friends from CU Denver who work there. We recorded it over 5 months. It was multi-track recordings, which was kind of new to us. This was one we really wanted to dig in to and spend more time on each song. For a band that focuses a lot on the live show, it's an interesting process to get to dive in and work on harmonies and layering.
It wasn't intentionally a concept album. I had been through a breakup in the past and a lot of the songs were inspired by that, and it's kind of processing that and the different stages you can find yourself in. For some reason, the word "way," or iterations of the word "way," kept coming up in all the choruses. That was kind of the concept: that there are many different paths and routes you can go and a lot of different processes when it comes to life struggles. That's a big theme.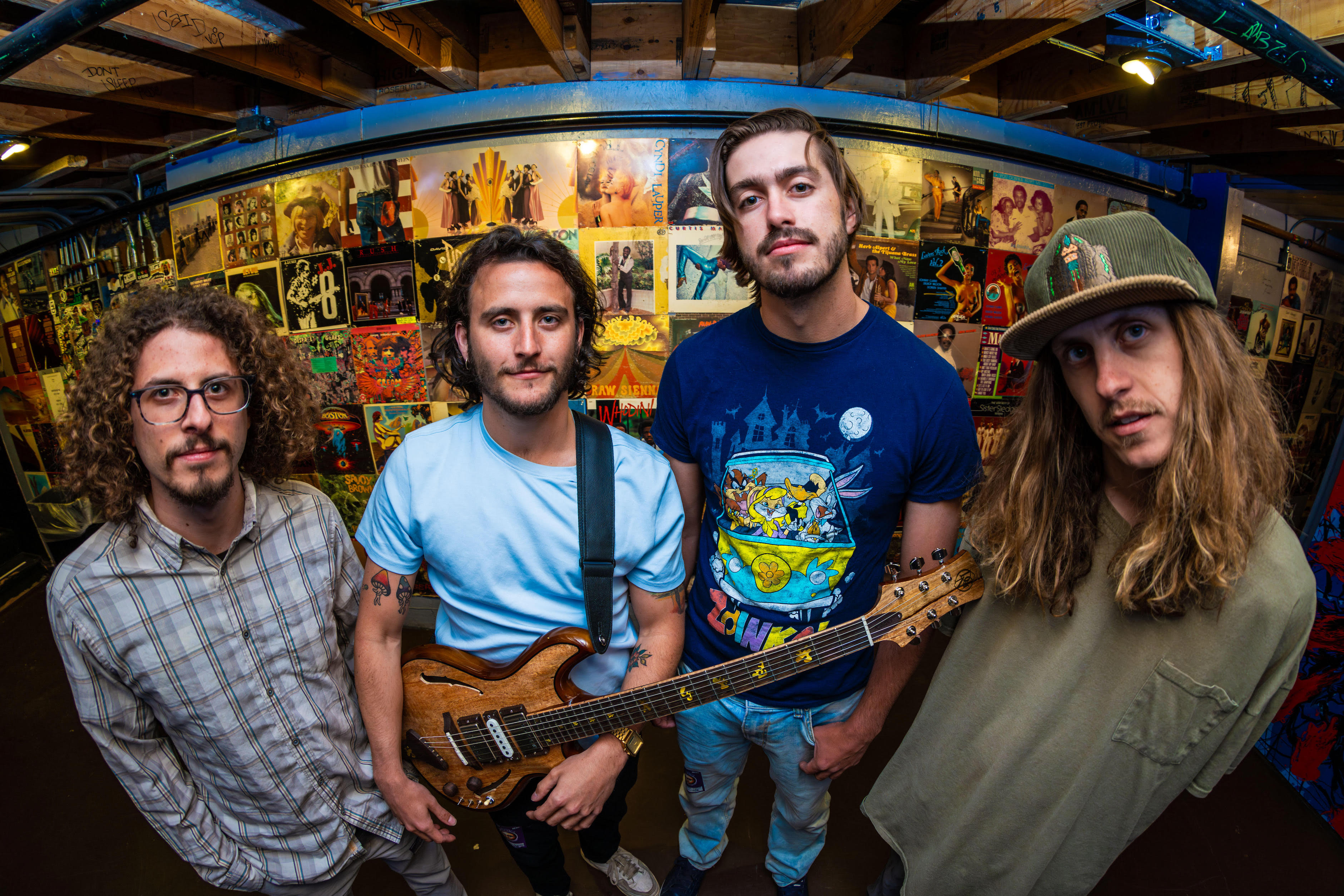 303: What's the story behind your latest live album and why did you choose that show in particular?
GF: It's from the first festival we've ever played. It was one of the reasons for our East Coast tour and the festival is called Some Kind of Jam. We had some special energy that night. I think we were really all excited about being at a festival and playing in that environment. Being in the jam scene, that's one of the most fun spots you can be. We played two nights, and we thought it was a great representation. It was one show where we all felt like what we had been practicing came to fruition. It was a magical night.
303: What do you think led to the milestone that is Saturday's show, opening for Spafford?
GF: Cervantes' has been a home to us. They've been pivotal in our musical career. They've given us so much opportunity. We've played [Cervantes'] Other Side tons of times. We've had a really good experience there. Whenever a band they think we fit with comes through, we're lucky that they give us the opportunity to open for them. They know we have a following in Denver and they trust us to bring people out. Spafford is probably the biggest band we'll have opened for. Doing tons of shows in Denver and cutting our teeth at different jams shows at Cervantes' has given us the ability to have the privilege of opening for them.
303: How do you think the local music scene has helped shape the band and its music career?
GF: We wouldn't be a band if it weren't for the open jam at El Chapultepec and opportunities like that. Places like Your Mom's House had an open jam on Tuesdays that we could go and play as a band before we had any following or stage experience. Having small, independent venues and having things going on musically all the time is massive. You meet tons of people and that's where you learn the most from people active in the music scene and talk to them, learn about other venues and how to get a show booked. Having access to those kinds of opportunities was huge. Becoming part of the community is what leads to all the things that happen for us. Having Red Rocks, the Fillmore, Mission Ballroom — [venues] that are bringing in these super high-quality acts — helps inspire us to keep going and gives us a vision of what we can do.
303: What does the future look like for Sqwerv?
GF: We're doing a Fall tour through the Midwest and East Coast. We've made some good fans and venue connections throughout there. We're heading out for a month on the road that we're all extremely excited for. It's the best thing in the world so far. When we get back, we are planning on recording our third album over this Winter into next Spring. We'll probably have another studio album if not two.